I love the selection of Utah defensive end Paul Kruger![](/team/roster/paul-kruger/d6013bc5-bbca-4db7-b10e-fcc177f1c83f/ "Paul Kruger").  He brings a great motor on defense, and is a perfect end for a 3-4 system.  Currently, he weighs in at 265 pounds, but I'm hearing that he can bulk up to about 280.
The Ravens needed to beef up their pass rush, because **Trevor Pryce** is nearing the end of his career.  And, [insert ominous music here] there is the slight possibility that Baltimore won't be able to sign franchised linebacker Terrell Suggs to a long-term deal.
Some interesting notes about the newest Raven –
Both of his parents played sports at Oregon State (father = football, mother = track).  His younger brother, Dave, is a defensive lineman at Utah.  He redshirted in 2004 and then went on a Mormon mission from 2005-06.
Sounds like another high-character guy, if you ask me.
With their 2nd round pick, the Ravens selected defensive end Paul Kruger of Utah.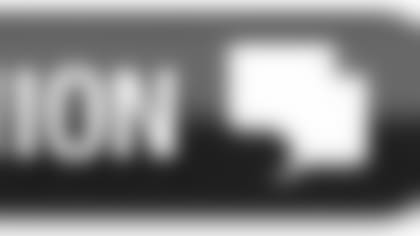 Check out the **exclusive video** from the Ravens' War Room; there were two exchanges that really popped out:
First was a shot of Ozzie and Eric working together at the conference table. Suddenly, Ozzie looks at Eric and laughing says, "You are really killing me with all this scientific #$%@!"
After the coaches and scouts were able to talk to Michael Oher, Harbaugh hugged Offensive Line Coach **John Matsko** and said, "Best offensive line in the league. That's what we're going to be."
OK, I've been writing an Oher story, and have another one in the hopper about what him coming to Baltimore means to the offensive line, but first I wanted to regale you with a blog entry.
Here are some of my notable notes of the draft thus far (aside from DHB going to Oakland at No. 7).
West Virginia quarterback Pat White is listed as a wideout on ESPN.com's draft tracker.  Interesting.  He's always said he would help out a team however he could, so I guess he's committed to a position switch.  And how perfect was it for the Miami Dolphins to draft him, adding a key weapon for their Wildcat formation.
The Browns are stockpiling wideouts, tabbing Brian Robiskie from Ohio State and Mohammed Massaquoi of Georgia – both of whom I loved.  I'm guessing that means Braylon Edwards is gone in a trade.  Would you give a third-round draft pick for him?  Will they accept a fourth?
Houston taking defensive end Connor Barwin is huge.  They really wanted a pass rusher to complement Mario Williams, and Barwin is a complete effort guy that will take some of the pressure of Williams.
New England made an astute move by selecting Darius Butler with the ninth pick in the second round.  The Connecticut cornerback was regarded by some as the best cover corner in the draft.  He is also Willis McGahee's cousin, for those that are interested.  I was hoping he'd be wearing a Ravens uniform next year, but alas…
Here's my pick for the Ravens at No. 57 – Oklahoma wide receiver Juaquin Iglesias.   He's 6-foot-1, 210 pounds and has great hands.  Would really add to Baltimore's receiving corps.
The first round of today's draft lasted 3 hours and 23 minutes.  Faster than I originally thought it was going to take.  Phew...
And, I recently left a conference call with **Michael Oher**, who really seems excited to come to Baltimore.  Perhaps that is partly because of Bonefish Grill, a local establishment here in Owings Mills, where the team headquarters is located.
Apparently, Oher was taken there by Ravens officials when he visited the team for interviews earlier this month.  Oher had some "Bang-Bang Shrimp" as an appetizer, and he named-dropped them during his conference call, saying that he couldn't wait to come back and order some.  Thanks, Bonefish.
I think it was pretty surprising that Oher fell all the way to the 23rd-overall pick.  Ozzie said that he was worried about teams behind him coveted Oher, not necessarily the teams in front of him, so he pulled the trigger that sent Baltimore's fifth-round pick to the New England Patriots to swap firsts.
Newsome and Pats head coach Bill Belichick have worked together in the draft before, the last time coming in 2003, when Newsome sent Baltimore's 2004 first rounder to New England to get an extra pick and take Kyle Boller.
We are already receiving a flood of fan feedback on the Ravens first pick, OTMichael Oher**. Here are two quotes that represent some of the overall feelings:
"AWESOME, bookend tackles and a stud guard gives us a core of lineman to last for countless seasons. Anyone who thinks this is a bad pick doesn't understand football."
"I don't like the Ravens' first pick. I think we should have gone with a linebacker. We need linebackers - if you think Ray Lewis is going to last forever, you're wrong. One of our problems last year (was) the linebacker play. Now we've lost Bart Scott and we need to find a replacement for Ray."
Ed Opher Jr.
Baltimore, MD
Both are excellent points. Just a few minutes ago, Ozzie mentioned that if the Ravens can take care of Joe (Flacco), then he will take care of (the team).
In addition, the selection of Michael Oher indicates the confidence the Ravens have in **Tavares Gooden**, who has already been named as Bart Scott's replacement.
The Ravens traded their first round pick (26th overall) and their 5th round selection (162nd overall) to the New England Patriots for the 23rd overall pick and drafted OT **Michael Oher**from Mississippi.
Immediately after being selected, Oher told ESPN, "It doesn't matter what round I'm drafted in, once I get in the door, it's over."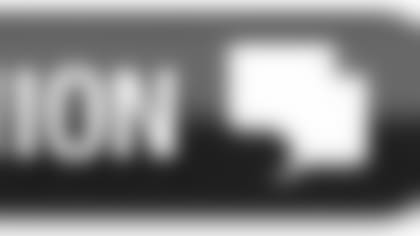 So after taking a break and completely crashing on my last few picks, I got in touch with Ken Murray of the Baltimore Sun, who was in a foxhole at Darrius Heyward-Bey's house for the draft.
We all know that the Raiders' pick of DHB at No. 7 shocked a lot of people when he was taken waaaaay ahead of where most thought he would be, but not Ken.  Murray actually had him listed right at 7 to the Raiders in his latest mock draft.
Here's what Ken had to say about the situation at the Heyward-Bey household:
"It was a pretty raucous place.  They knew something was going on when Darrius took a call and went outside to the patio, so people suspected it might happen.  There was a lot of discussion about whether Oakland would take him at 7, and there were some indications that it was going to be him.  He came back in and sat down for the actual pick.  When it came across the television, there was a loud uproar and a lot of cheering.  It was a big room, but because of the amount of people there, it seemed small."
But Ken, wasn't it unexpected (at least to everyone but you)?
"Well, for the people that were close to the situation, they knew that they weren't getting smoke screens.  Mike Mayock and Mike Lombardi [two venerable draft analysts] started to talk about how Heyward-Bey to Oakland was a real possibility.  Apparently, that's how Al Davis wanted it."
Oh man, and bummer that tight end Brandon Pettigrew just got taken off the board at 20.  I was thinking that the Ravens might actually trade up to nab him before the Atlanta Falcons do, but looks like Detroit wants to beef up their tight end corps.
Still, that could still happen, especially with offensive tackle Michal Oher still out there.  He's the fourth-rated tackle on most people's boards, so expect him to be gone soon.
We have been receiving thousands of emails from Ravens fans about their opinion on whom we should Draft at No. 26. Far and away fans are begging Ozzie to take a wide receiver. What does Ozzie want to do? Here are his thoughts on taking a receiver at 26.
"We could definitely utilize another receiver, but we will not do that at the expense of giving up a better player at another position – offensive tackle, linebacker, pass rusher. We still got some needs there just like we have the need for someone who could stretch.
"If we can find someone that can be a right tackle for us for the next 5, 6, 7, 8, 9 years, then we've helped Joe Flacco out. You have to protect the QB before you can throw it."
When Dick Cass was asked by the media this morning on how the Ravens will find a way to pay all six new Draft picks, his response was "We have the money, we're not worried."
He was then reminded the Ravens have less than $1 in cap room, but Dick was cool in his response again, "We can always create some room; we'll find a way to pay them. When we draft these guys, we'll have the money and we'll have the cap room."
Later he was asked to compare the feeling of this year's Draft to last year. Cass: "[This year] is a much more relaxed feeling. We've all commented that this is the first time that we can remember when the Ravens haven't had to worry about a quarterback on Draft day."
Malcolm Jenkins to the Saints is a good pick.  They have a horrendous secondary and could use this versatile Ohio State product.  He might not be the fastest guy, but he can really cover.  Analysts have projected Jenkins to either corner or safety.
Two pick just came really quick.
The Broncos took Knowshon Moreno of Georgia, which is kind of a surprise because they really need to support their defense.  Still, they don't have any game-breaking running backs on the roster.
Denver has another pick at 18, so I believe they will go defense there.  I have them taking Everette Brown of Florida State, who is an undersized but effective pass rusher.
Now, the Brian Orakpo selection for Washington is interesting.  I'm betting they did the whole "best player available" dance, because nobody really thought he's be there at No. 13.  Orakpo will immediately help the Redskins' defensive line, joining free agent signee Albert Haynesworth and stud pass rusher Andre Carter.
Well, that joy was fleeting.
I had the Bills picking Michael Oher at offensive tackle after they traded away Jason Peters to the Philly Eagles.  But, in my defense, I also had Aaron Maybin, who just went 11th overall, being picked by Buffalo with their next first-round selection at No. 28.  I guess they valued the Penn State defensive end more than originally thought.
Maybin's biggest concerns are his size – he had to put on about 20 pounds between the end of his season and now to garner consideration – and inexperience after only starting for one year.  However, his pass rushing skills as a speed rusher are undeniable.
As for Ravens headquarters, things are starting to pick up.  Aaron Wilson of the Carroll County Times is now here, as is Rick Maese, Mike Preston and Jamison Hensley of the Baltimore Sun.  The Sun actually has their own room – which used to be the defensive linemen's meeting room.
Everyone is basically hunched over their computer, while at the same time blogging or doing whatever they do.
Hey-OH!  I got one right.  Although I didn't expect Jeremy Maclin to drop this far, I did predict Michael Crabtree to go to the 49ers.  I know – because I've talked to people I used to work with over there (I spent a year as an intern in San Fran) – that the 49ers are high on Josh Morgan and Jason Hill as their Nos. 1 and 2 receivers, but Crabtree immediately is in the mix for the top wideout.
By the way, if you're watching the draft on ESPN, Erin Andrews, as nice as she is to look at, is conducting horribly awkward interviews with the picks right after they are given their hat.  Come on, Erin.  You're better than that.
B.J. Raji to the Packers. I think it's a good pick for them, even though I had them taking Tyson Jackson from LSU.
That was b/c I also had Jacksonville taking Raji to supplement their defensive line.
The Packers are shifting into a 3-4 defense, and Raji is probably the best prospect to be a nose guard in a 3-4 defensive line. He had character issues in college, but seems to have overcome them.
For me, I'm not sold on him. If you look at the top nose guard talents from last year - i.e. Sedrick Ellis and Glenn Dorsey - they didn't really perform up to snuff.
Raji was a force in the ACC, but can he do the same in the pros? Next up is San Fran.
Oh, and now that Michael Crabtree and Jeremy Maclin have dropped because of the Raiders' surprising pick of DHB, do you think the Bills are kicking themselves for signing Terrell Owens?
OK, so my mock draft is completely blown up at this point.
Darrius Heyward-Bey to the Raiders?!?!?!?
I can't put enough exclamation points and question marks behind that statement.
I am so shocked Oakland took DHB this early. I'm going to guess that they couldn't trade back, even though they targeted DHB… or at least a speedy guy. Al Davis must have been breathing down the necks of his scouts for that pick.
I had Missouri's Jeremy Maclin going in Oakland's spot, because he was the highest-rated wideout on most analysts' boards, but geez… I guess a 4.32 time in the 40 will get you places.
This opens up a lot of things.
Michael Crabtree and Maclin are still out there, so they could definitely help someone like the Jacksonville Jags or San Francisco 49ers.
Well here we are, on the first few picks of the NFL Draft. So far, my mock draft is doing well at 100 percent accuracy.
Matt Stafford at No. 1 and Jason Smith at No. 2.
But it's been kind of quiet around the Ravens' training facility here in Owings Mills, Md.  I'm surprised at the lack of media.  Of course, Jamison Hensley of the Baltimore Sun, Joe Platania from Press Box  *and Dan Kolko of MASN are here, but there is nobody from the *Carroll County Times *nor *USA Today. I think they'll show up soon.
I actually did an interview with Kolko for MASN that you can find on their Web site now.
Anyway, we've got some big things going on.  The auditorium is hopping, with pics of some of the best Ravens first-round draft picks lining the walls and a table set up for Ozzie Newsome, John Harbaugh and Eric DeCosta when they have a press conference after the first pick.
Well… that depends on what happens early in the first round.
Keep it locked right here on BaltimoreRavens.com for all of your exclusive Draft coverage from behind the scenes.
We'll have video footage from inside the War Room and blogs that will give you more insight than you would get anywhere else.
Thanks for following, and get excited.
It's going to be a great day!