Pro football's roots run through Dallas, and a battle for football supremacy between the NFL's Cowboys and AFL's Texans set the stage.
BaltimoreRavens.com columnist John Eisenberg tells the story in his already critically-acclaimed book, "Ten-Gallon War," which hits bookshelves today and is already available online, including Amazon.com.
"It's like an old western – this town's not big enough for the two of us," Eisenberg said. "So it was right up my alley; I couldn't resist."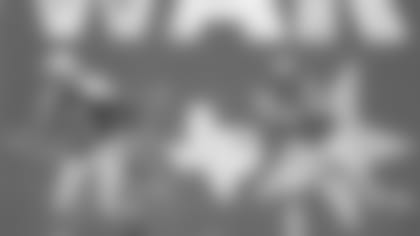 ](http://www.amazon.com/Ten-Gallon-War-Cowboys-Dallass-Football/dp/0547435509/ref=laB001IGQL4Y1_1?ie=UTF8&qid=1349186181&sr=1-1)It's Eisenberg's eighth book, and third focusing on pro football history. His first two were "That First Season" about Vince Lombardi and "Cotton Bowl Days" about growing up a Cowboys fan in the 1960s.
Eisenberg got the idea to write "Ten-Gallon War" after he was interviewed by NFL Films to talk about the history of the AFL and NFL for part of a documentary. Eisenberg was brought in as the expert because he included one chapter on it in "Cotton Bowl Days."
"It just hit me that, 'Well, it's a great topic and it can be a whole book, not just a chapter,'" said Eisenberg, who then spent three years researching, interviewing and writing the story.
In the 1960s, on the heels of the "Greatest Game Ever Played," professional football began to flourish across the country—except in Texas, where college football was still the only game in town. But in an unlikely series of events, two young oil tycoons started their own professional football franchises in Dallas the very same year: the NFL's Dallas Cowboys, and, as part of a new upstart league designed to thwart the NFL's hold on the game, the Dallas Texans of the AFL. Almost overnight, a bitter feud was born.
The team owners, Lamar Hunt and Clint Murchison, became Mad Men of the gridiron, locked in a battle for the hearts and minds of the Texas pigskin faithful. Their teams took each other to court, fought over players, undermined each other's promotions, and rooted like hell for the other guys to fail. A true visionary, Hunt of the Texans focused on the fans, putting together a team of local legends and hiring attractive women to drive around town in red convertibles selling tickets. Meanwhile, Murchison and his Cowboys focused on the game, hiring a young star, Tom Landry, in what would be his first-ever year as a head coach, and concentrating on holding their own against the more established teams in the NFL. Ultimately, both teams won the battle, but only one got to stay in Dallas and go on to become one of sports' most quintessential franchises—"America's Team."
Eisenberg is currently in his home state of Texas to promote the book, which has already received rave reviews from critics:
"This is an entertaining and significant football history that should attract a deservedly large readership." – The Booklist in a "starred" review
"Sports fans, legal scholars, and western buffs will all enjoy this tale that is part street fight and part homage to American entrepreneurship." – Publisher's Weekly
"Award-winning sports author Eisenberg tells an appropriately Texas-sized story. … An obvious purchase unless everyone in your town hates sports. … Concisely and affectionately told, this delightful book should appeal to all football fans." – Library Journal