The NFL draft is less than a week away, and the Ravens' decision-makers have their board set.
Here are my thoughts, all in 50 words or less:
If the Ravens don't trade back, I see them taking one of three cornerbacks – Joey Porter Jr. of Penn State, Deonte Banks of Maryland or Emmanuel Forbes of Mississippi State. That would fill their biggest need, and at least one of them should still be available. 
Three's legitimate concern about Forbes only weighing 166 pounds, but he intercepted 14 passes in college. Cornerbacks with great takeaway skills are game changers. Forbes will surely get stronger after he enters the league, and he was durable in college, never missing a game in the SEC. 
For the Ravens to take a wide receiver at No. 22, I think it would have to be either Zay Flowers of Boston College or Jordan Addison of USC. But I believe Flowers and Addison will be off the board before pick 22. I don't see Jaxon Smith-Njigba of Ohio State falling that far either.
On "The Lounge" podcast, Ravens Director of College Scouting David Blackburn called Flowers "pure electricity." Flowers joining Odell Beckham Jr., Rashod Bateman, Devin Duvernay and Nelson Agholor would give Baltimore one of the league's fastest wideout groups.
It's nice to see the state of Maryland generating major draft talent. The Terrapins could have at least three players selected by the end of Day 2 – Banks, Jaelyn Duncan and Jakorian Bennett. Meanwhile, Maryland natives Addison and Bryan Bresee of Clemson should be first-round picks.
Blackburn mentioned the 2009 draft, when the Ravens only had six picks but landed Michael Oher, Paul Kruger and Lardarius Webb with their first three. With just five picks this year, that's the kind of draft Baltimore is looking for – quality over quantity.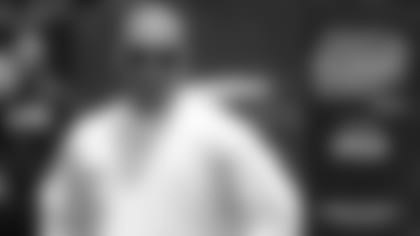 454: Draft Talk With Director of College Scouting David Blackburn
Director of College Scouting David Blackburn shares his take on top WR and CB prospects, the QB class, the possibility of a trade, and what it takes to become an NFL scout.
Having said that, trading back from No. 22 to acquire an extra pick remains a possible scenario for Baltimore. This draft is deep at cornerback and wide receiver. The Ravens can trade back and still land a coveted player with their first selection.
If the Ravens do trade down a few spots, another player to watch is Michigan cornerback DJ Turner. He played in Ann Arbor for one season under Ravens Defensive Coordinator Mike Macdonald, who quickly recognized Turner's potential.
With J.K. Dobbins and Gus Edwards entering contract years, Baltimore might grab a Day 3 running back. Here's a name for you – Eric Gray (Oklahoma). Gray ran for 1,366 yards last season, caught 33 passes, and never fumbled in 549 career carries. John Harbaugh likes backs who don't fumble. 
I loved seeing Bateman back on the field running in his recent Instagram post. Injuries have limited him to just 18 games in two seasons. If Bateman makes a complete recovery from Lisfranc surgery, he'll have his most productive year playing in Todd Monken's offense.