The 2016 #FeedTheFlock final count is in, and with the help of The Flock, we have donated thousands of meals to the MFB. Below is a breakdown of how many meals were provided, and where those meals originated.
1,710 Meals– Ravens Team Page
Fans were encouraged to help #FeedTheFlock by donating online to the team's virtual drive organized by the Ravens and the MFB.
369 Meals– Ravens Internal Collection
Ravens players and staff collected non-perishable food items at the Under Armour Performance Center and M&T Bank Stadium.
30,008 Meals – 21st-Annual Ravens Family Food & Funds Drive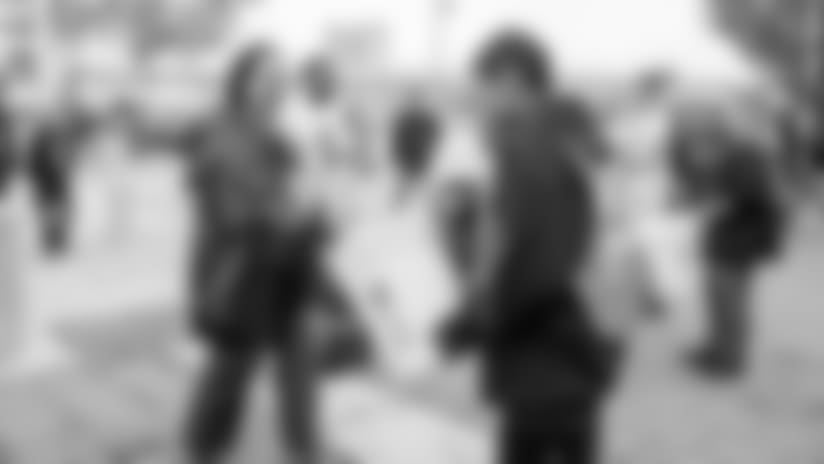 Maryland Food Bank volunteers collected monetary and non-perishable food donations outside all M&T Bank Stadium gate entrances when the Ravens hosted the Bengals on Sunday, Nov. 27.
99,167 Meals – Giant Food In-Store Collection
Giant Food, the official supermarket and pharmacy of the Ravens and proud title sponsor of Purple, the official Baltimore Ravens Women's Club, collected non-perishable items in over 50 area stores.
15,000 Meals – Brandon Williams Personal Donation
Each holiday season, Brandon Williams hosts a family and friends casino-themed party. At the end of the evening, the family decides which charity the profits will benefit. This year, the donation was made to the Maryland Food Bank. In addition, Williams matched the amount of money that was raised and included that in the overall donation.
17,466 Meals– Lady Ravens
The Lady Ravens, a group comprised of Ravens players' and coaches' wives, took on a friendly competition against the ladies of the Pittsburgh Steelers, to see who could raise the most funds for their selected charity. The fundraiser led up to Christmas Day, when the two teams played, and the Lady Ravens surpassed their goal and donated the funds to the Maryland Food Bank.
#FeedTheFlock Total = 163,720 Meals donated to the Maryland Food Bank
Thank you Ravens Flock for helping us continue to #FeedTheFlock. For more information on the MFB, and how you can donate all season long, please visit www.mdfoodbank.org.