It'll be great to hear that sound one more time at M&T Bank Stadium today.
At halftime, fan favorite Todd Heap will be inducted into the Ravens Ring of Honor, presented by Smyth Jewelers.
For an entire decade, No. 86 displayed a tenacity and an electrifying nose for the football like no other. Our memories of his acrobatic, often dazzling, catches are forever lasting.
How in the world did he catch that ball? … His body was turned almost inside out on that play, but he still came down with the ball! … He landed awkwardly on that one, but he's right back in the huddle!
"The way I played the game, I really didn't worry about my body," explains Heap. "I didn't worry about where the ball was thrown or how the ball was thrown. I had one instinct, and that was to go get the ball.
"It was that way from when I was a young age. It didn't matter how, or what, or where. I didn't think about making an acrobatic catch. I just had one thing in mind, and it may have been unconventional, but it was, 'just go get the ball.'"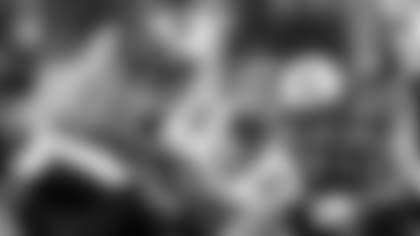 And that he did … to the tune of 467 receptions for 5,492 receiving yards, good for second on the Ravens' all-time receiving chart.
There are many jaw-dropping grabs we won't ever forget – the one in the 2008 divisional playoff game at No. 1 seed Tennessee on third-and-2 in the fourth quarter, where his helmet comes off during the catch, but he somehow holds on. The reception helped set up the game-winning field goal to send Baltimore to the AFC championship game. How about all of the outstretched catches he made where every inch of his 6-foot, 5-inch frame was sprawled out in order to secure the ball.
But the one Heap describes as his all-time favorite is the one he made in the October, 2006 game against the Chargers at M&T Bank Stadium. The Ravens were down 13-9 in the fourth quarter, and quarterback Steve McNair was looking for someone to haul in a game-winner when he found Heap for the 10-yard pass with 34 seconds remaining.
"We were driving down [the field], and I was one of the last reads on the play. There was hardly any time left in the game, and we had to score. It was fun. When he threw it to me, I wasn't expecting it that much, and I knew we had to get it in the end zone. I was coming back toward the center of the field, so it was going to be hard to get back out of bounds [to stop the clock]. When I caught it in mid air, going up to get it, [Chargers linebacker] Shawne Merriman came and just lowered his shoulder on me, but I knew I couldn't go down. So, I kind of just deflected [the hit] and was able to get into the end zone.
"That was the one that I'll always remember. It was kind of like a last-second shot in basketball that you grow up shooting in the driveway. It was one of those memorable experiences – a last-second touchdown to win."
When we first met Todd, back in 2001, when the Super Bowl XXXV championship team drafted him 31st overall, the final pick in the first round, he was a raw, fresh-faced 21-year-old kid from Arizona.
When he got the call from the Ravens' brass, he felt a sense of elation – being selected by the Super Bowl champs and coming to a city that had a lot of excitement about football.
"It was a dream come true," recalls Heap. "It was something that I had been thinking about since I was in the third grade. It was a pretty cool experience for me – one that I look back on very fondly."
Although, his first experience with an NFL training camp was unique to say the least. That was the year that HBO debuted their popular show, "Hard Knocks." The Ravens were the initial NFL team to open up their training camp and be highlighted in front of the world to see.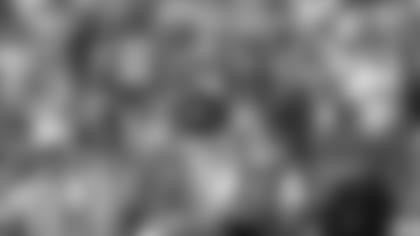 The rookie Heap, who was selected as one of the 10 players to be followed by the HBO cameras throughout camp, and his new wife, Ashley, had their every move documented and displayed. It was quite an adventure for them as a young couple that had moved to the East Coast and were experiencing the challenges of an NFL training camp for the first time.
"I look back, and I laugh," says Heap. "I may have been the youngest 21-year-old to ever come into the NFL. And it was all on camera. It was definitely a little awkward for Ashley and me, but we now look back at it, and we laugh. It's now just kind of a record of what we were going through at that time."
Fast forward to 2014. After 13 years of marriage and five children later for that young couple we got to know on "Hard Knocks," life is good, albeit rather hectic.
"It is busy! Right now, we have soccer practice almost every night [for our older three]," acknowledges Heap. "And, we have soccer games on Fridays and Saturdays. We're busy in the swing of things with kids and life, and with a one-year-old and a three-year-old, it's non-stop."
The family lives in the same hometown where the couple grew up – Mesa, Arizona – so family is nearby, which is the only way the Heaps would have it. Also nearby is Todd's alma mater, Arizona State, in which he will be re-enrolling to complete his degree.
"I want to be an example to my kids," confesses Heap. "I want to give them first-hand knowledge so I can say, 'Hey, you need to go to college and get your degree.'"
The two-time Pro Bowl tight end was always a good example of how to play the game the right way, allowing his play on the field to set the standard. His goal of trying to be the best tight end he could be was always forefront in his spectacular effort on the field.
Even though he finished his 12-year career playing two seasons for his hometown Arizona Cardinals, he will always be a Raven. Baltimore fans will forever embrace this fearless warrior, and Heap will always hold our town in a special place in his heart.
"Anytime I come back to Baltimore, and especially coming to M&T Bank Stadium, it's like coming home," he says. "It's a feeling you can't really replace, because I have so many good memories and so many exciting experiences that happened there."
For every home game at M&T Bank Stadium, a member of the public relations team writes a feature story on a Ravens player in the gameday program. Former Ravens tight end Todd Heap is featured in the Panthers vs. Ravens program.