The Ravens landed the big fish.
Head Coach John Harbaugh announced Gary Kubiak as his new offensive coordinator Monday, capping an exhaustive search with a coach considered to be one of the best play callers and brightest offensive minds in the NFL.
"I want you to know for the Ravens, for our coaching staff, for our players, for our organization, for our fans – it's a great day and I'm excited about it," Harbaugh said.
Harbaugh seriously vetted 30 or more college and professional coaches and interviewed a little less than 15. The search lasted more than two weeks, with as many as two interviews a day.
Kubiak, the former head coach of the Houston Texans, was not listed as one of the four candidates about a week ago. But as time passed and other opportunities shook out, the two sides came closer. They reached an understanding Sunday night over dinner at Harbaugh's home.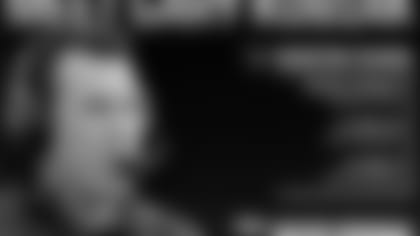 "We left no stone unturned in this search," Harbaugh said. "We are excited about the result and cannot wait to get to work.
Kubiak will be in charge of dramatically boosting an offense that ranked 29th in the NFL in total yardage and last in average rushing yards (3.1) per carry last season.
The Ravens have gone 16 straight seasons without ranking in the top 10 of total offense, the fifth-longest streak in NFL history, according to ESPN Stats & Info.
Kubiak's resume says he's up to the task.
Kubiak, 52, is a former NFL quarterback (1983-1991) who once backed up John Elway. After his playing career was over, he was* *coaching quarterbacks at the professional level.
Kubiak last served as an offensive coordinator in Denver, working under Mike Shanahan from 1995 to 2005. During that time, the Broncos averaged NFL highs in yards per game (365) and points per game (25.2).
In 2006, Kubiak was hired as the Houston Texans' head coach, and he spent more than seven seasons there, leading the franchise to new highs.
He steered the Texans to their first playoff performances in 2011 and 2012, and he did the offensive play-calling for four top-10 offenses and three top-5 units. The Texans were third in the NFL in total offense in 2008, fourth in 2009 and third in 2010.
Kubiak has long run a very effective scheme that was highly respected by Harbaugh and Baltimore. He relies on the zone running scheme and a lot of play-action passing to open up big plays down the field. The Ravens studied the Texans' running approach before the 2012 season and assimilated some of their practices into their own scheme.
"In your mind, you keep a list of the guys that give you the most trouble as coaches," Harbaugh said. "This staff, from what they did offensively and what they've done over the years have been a pain in our rear. Right out of the gates, that's the first thing I thought about. It looks like, in a lot of ways, like we want to look."
But Kubiak's Texans fell on hard times last season.
Kubiak suffered a mini-stroke during the first half of a November game against the Indianapolis Colts. He was fired by the Texans on Dec. 6 amid the worst losing streak in franchise history as they sat at 2-11. The Texans finished 2-14.
Kubiak said he tried to sit around and see what was going on and whether another head coaching job may open. He was in the running for the job in Detroit before it was taken by Jim Caldwell. With all the head coaching vacancies filled, Kubiak said he wanted to keep working.
"I love the competition, I love being a part of this league, but I was looking for something that hit me and said, 'OK, this is it,'" Kubiak said. "And that's what happened through the course of this visit."
Harbaugh called it a new beginning for the Ravens offense, and said they will start building a system from the ground up, with new terminology and altering schemes.
But Harbaugh also has a vision. And Kubiak shares that outlook.
"It's not going to be the Texans offense or the Broncos offense, or anybody [else's] offense," Harbaugh said. "It's going to look like Baltimore wants it to look. It's going to be rugged, it's going to be rough, it's going to be tough, physical, downhill, precise football – passing game and running game. And that's what we are looking to become. I think there's a really good fit here philosophically."
Kubiak is joined by his offensive coordinator from Houston, Rick Dennison, who will be the Ravens' quarterbacks coach. Dennison was on the staff fired by new Texans Head Coach Bill O'Brien.
Dennison, 55, has never been a quarterbacks coach, but has a wide-range of coaching and playing experience. He is a former NFL Denver Broncos linebacker (1982-1990), who has been a special teams coach, offensive line coach and offensive coordinator.
Kubiak did the play calling in Houston, but Dennison engineered the team's famed zone-running attack and helped set the team's offensive schemes. Dennison is a protégé of Offensive Line Coach Alex Gibbs, who first developed the zone-blocking schemes in Denver.
Dennison's familiarity with Kubiak's scheme will help with the communication to all the other position groups. It should help them learn his ways quicker and better.
"We have a chance to tie the whole thing together, and to me that's the most important thing," Harbaugh said. "We're going to have a chance to take the quarterback room and tie it to the running back, tight end, the offensive line, the wide receivers. And I think that's what Rick's going to give us a chance to do."