BaltimoreRavens.com is running a feature series on all 20 Ravens coaches this summer. Stay tuned for more in the coming months.
He grew up in Fairmont, Minn., a farm town of about 8,000 people located in the corn belt of America. His father was a construction worker, his mother a book keeper.
Rosburg's sport of choice changed with the seasons: baseball in the summer, football in the fall, hockey in the winter. He rode his bike a block to play ball at the high school and came home when the street lights came on.
But not many kids from Fairmont went on to play college football. Fewer went on to coach in college football. And, without looking at the town's census data, probably no more than one ended up as an NFL coach.
The Ravens' Assistant Head Coach/Special Teams Coordinator's humble beginnings make his trek to the NFL all the more impressive.
Rosburg's football journey went the long way, from the corn fields in southern Minnesota, to being a small-college football linebacker, a high school teacher and coach, through six different colleges and ultimately to the pros.
It's a rare path. The Ravens have 20 coaches on staff yet only two started their careers at the high school level: Rosburg and Linebackers Coach **Ted Monachino**.
Through it all, Rosburg's desire to learn – a quality that still makes him one of the NFL's most successful and detail-oriented coaches – pushed him. And a fortuitous acquaintance helped too.
"I say this in jest, but it's probably more serious; I'm probably coaching because I couldn't do anything else," a modest Rosburg said.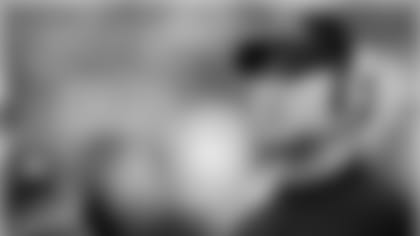 I just fell in love with the game of football."
'I WAS HOOKED, MAN'
Rosburg was an All-American linebacker at North Dakota State, but didn't have a future as a player.
He knew he wanted to coach, but lacked the know-how, he says, to leap into a college coaching position. His path would have to start at the high school level.
Rosburg used his bachelor's degree in social science education to get a job three blocks away from his college campus at a small Christian Brothers high school, Fargo Shanley. During the day, Rosburg would teach history, political science, sociology and economics. At night, he would drape a whistle around his neck and serve as the football team's assistant coach handling the defense.
"The teaching was real challenging," Rosburg said. "Anytime you're teaching right out of the box, it's not easy."
There were many late nights formulating not only game plans, but five different lesson plans too. Rosburg was grinding, but at the same time learning. He believes his teaching has given him an advantage over other coaches.
"Coaching is teaching," he said. "When you're standing in front of a senior economics class and it's May 30 and they want to graduate and get out of there, you better find a way of making it interesting so they can soak it up. I learned how to run a classroom and teach."
During summers off, Rosburg did everything he could to soak up more football. He worked at regional youth football camps, teaching high school kids by day and picking the minds of college coaches by night.
At one camp, he coached alongside future NFL head coach Steve Mariucci, NFL defensive coordinator Hank Bullough and Big 10 coordinators from Michigan State and Nebraska.
! I was hooked, man. Listening to football, not just Xs and Os, but the way they coached. I loved it. —Jerry Rosburg
"Here I am hanging around with these NFL and big-time college football coaches," Rosburg said. "I was hooked, man. Listening to football, not just Xs and Os, but the way they coached. I loved it."
Rosburg got his first college coaching job working for his former North Dakota State coach, Jim Driscoll, as a graduate assistant at Northern Michigan in 1981. Driscoll saw a "great technical coach" and a "very, very good teacher."
Five years later, Rosburg was the team's defensive coordinator.
Rosburg continued to teach at the camps and while working at one at the University of Michigan, he roomed with another young, smart, passionate coach, who was there working alongside his father.
"I immediately had a lot of respect for him; he was really smart, really detailed," Harbaugh said of Rosburg. "Jerry hasn't changed a whole lot."
'OLD FRIENDS'
Rosburg and Harbaugh quickly became good friends, so much so that Harbaugh helped launch Rosburg's special teams career.
After leaving for a job at Pittsburgh, Harbaugh campaigned for Rosburg to be his successor at Western Michigan. For the first time in his career, Rosburg was in charge of the entire special teams unit.
After Rosburg spent four years there, Harbaugh helped bring him on board at the University of Cincinnati.
Rosburg remembers sitting around a table with the rest of the coaching staff as some of the non-positional jobs were being divvied up. Nobody wanted to take special teams except for Rosburg and Harbaugh.
"That's how John and I ended up coaching special teams together, because he and I jumped in and took the opportunity," Rosburg said. "We volunteered. … It was something else I could do, something else I could learn."
The two worked hand-in-hand for four years, forming a close bond on and off the field.
Rosburg and his wife, Sherry, married about a year after Harbaugh and his wife, Ingrid, tied the knot. The two couples hung out regularly and share fond memories going out for pizza after Cincinnati games. Now each with families, Rosburg and Harbaugh have grown closer talking about the joys and trials of raising children, religion and other issues in life.
"You always have different relationships and they're always growing," Harbaugh said. "Jerry is one of the older relationships. There's a saying about old friends."
'HE'S UBER METICULOUS'
After brief stints coaching at Minnesota, Boston College and Notre Dame, Rosburg landed his first job in the pros as a special teams coach with the Cleveland Browns.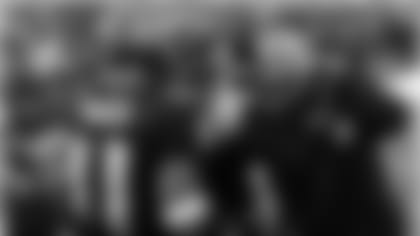 Rosburg still called Harbaugh, who was the Philadelphia Eagles' special teams coach, for advice on adjusting to the NFL. But he was also well on his way to becoming a standout special teams coach of his own.
Rosburg used all his lessons and an analytical mind to break special teams down to a science, stressing the importance of individual details so the larger schemes would become easy.
His ways proved themselves. In his six years with Cleveland, the Browns' special teams units ranked fourth in punt return average (10.3) and sixth in opponent kickoff return average (20.8).
"He's uber meticulous about the little things," said Ravens Assistant Special Teams Coach **Marwan Maalouf**, who also worked with Rosburg for three years in Cleveland.
"He has this fine-tooth comb that he goes over stuff with, like punt protection with a guy's footwook, punch, blocking technique, everything. We'll practice that stuff until we're comfortable with that. We're huge into fundamentals."
Rosburg also made a name for himself as the man who unearthed future Pro Bowl returner Joshua Cribbs.
While originally scouting Kent State defensive back Abram Elam, Rosburg and Maalouf also discovered Cribbs, who played quarterback for the Golden Flash. They signed him as a rookie free agent, thinking he could be their returner.
But after a minicamp that didn't include special teams, in which Cribbs struggled as a first-time wide receiver, the rest of the Cleveland coaching staff wanted to cut the fast, big-bodied athlete.
"He got as animated as you could possibly get in a professional setting without being disrespectful," Maalouf recalls.
"I didn't literally stand on the table," Rosburg said with a smile. "But let's just say this; I stuck up for him and it paid off for all of us."
Rosburg's career was flourishing. He spent one year with the Atlanta Falcons, and when Harbaugh got the head coaching job in Baltimore, the two were able to fulfill their longtime dream of again working together.
Harbaugh said it was good to have a mix of coaches with fresh ideas and those who already knew his core values – coaches like Rosburg.
"You've got guys who know how you think and they can help you teach everybody, and that's a big part of what Jerry's done," Harbaugh said.
While still learning from Harbaugh and getting input from Maalouf, Rosburg has also made Baltimore one of the top special teams units in the NFL.
Last year, he worked with kicker **Billy Cundiff** on a new strategy that helped Cundiff tie the all-time record for most single-season touchbacks. In 2009, the Ravens set a franchise record and ranked No. 2 in the NFL by posting a 26.2-yard average on kickoff returns.
"He's an excellent coach, a great teacher," Harbaugh said. "But he's also just a really good person. I admire the person he is, the type of man and father he is."