As wide receiver Jacoby Jones said after Sunday's 29-26 victory, "you couldn't even really get emotional; it was too confusing."
This morning, some interesting data surfaced on the probability each team had of winning at each point of the game.
Twitter user Bill Bowen (@BillBowen) produced a graphic on the odds of each team winning if compared to a game of Texas Hold 'Em poker. It starts when Minnesota running back Toby Gerhart rumbled for a 41-yard touchdown run with one minute, 27 seconds remaining.
The point is clear: the Ravens essentially won with a miracle on the river.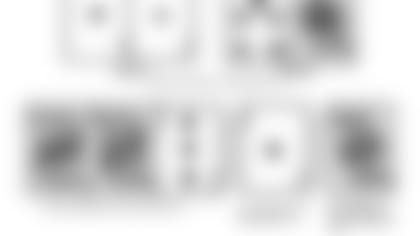 Advanced NFL Stats has the entire chart of each team's probability of winning at different points of the game. (Their stats don't mirror those used by Bowen.)
Take notice of the wild probability shifts over the final two minutes, five seconds that included an NFL-record six lead changes.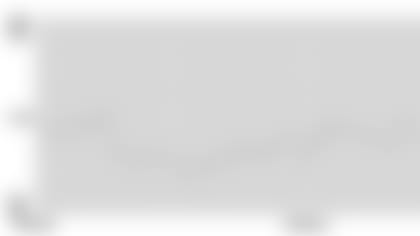 According to Advanced NFL Stats, below are the probabilities of the winning after each touchdown and more key plays:
When tight end Dennis Pitta caught his 1-yard touchdown pass from Joe Flacco with 2:05 left, the Ravens had an 80 percent chance of winning.
When Gerhart scored with 1:27 left, the Vikings had a 78 percent chance of winning.
When Jones ran back the resulting kickoff 77 yards to give the Ravens a 22-19 lead with 1:16 left, Baltimore had an 84 percent chance.
When the Vikings faced third-and-10 on the next drive following a Chris Canty deflected pass with 1:05 left, the Ravens had a 90 percent chance of winning.
When, on the next play, Vikings receiver Cordarrelle Patterson took a bubble screen 79 yards to the end zone with 45 seconds left, Minnesota's percent chances of winning jumped to 91 percent.
When Flacco found Pitta over the middle to put Baltimore at the 9-yard line with two shots at the end zone, it was basically anybody's game. The Ravens had a 48 percent chance with 10 seconds left.
When Flacco found Marlon Brown in the end zone on the next play, the Ravens had a 96 percent chance of winning with four seconds remaining.
Finally, those odds were good enough to hang on.
"It's definitely an epic finish," Head Coach John Harbaugh said on Monday. "The chances of that happening are astronomical.
"So, to describe the emotions, I don't have the words for it. It was probably written all over my face. I've seen a couple things on TV, and it's like, 'Wow, that's what I look like?' I know that's what I felt like."