It's easy to find seven different mock drafts with seven different opinions on what the Ravens will do.
That's not surprising in an NFL draft that is being called one of the most unpredictable ever. The COVID-19 pandemic made the months leading up to this draft unlike any other, with players opting out or playing only part of the 2020 season, no Combine and no in-person visits by draft prospects.
"I think this is the most volatile year that we'll ever see when it comes to the draft," NFL Network's Bucky Brooks said on "The Lounge" podcast. "There are a lot of us on the outside who are speculating and talking about prospects who really have no idea how it's going to shake, because it's unlike anything that we've ever experienced. I think a lot of people are flying blind."
However, the Ravens are confident they have a crystal clear game plan. The organization's impressive draft resume over the last 25 years speaks for itself, and General Manager Eric DeCosta views this year's selection process as another opportunity for the team's acumen to shine. The Ravens are always looking for ways to be a step ahead, and this year's COVID challenges have shaken up the playing field.
"We've been thinking about this, really, since last May – what would happen in a situation like this with a pandemic," DeCosta said. "I'm proud of the fact that the scouts and coaches, we were able to come up with a plan of looking at players, and evaluating players, and going to visit players, and all these different things without a Combine. Unique challenges for sure, but I think we've had a good plan and I think we'll be ready."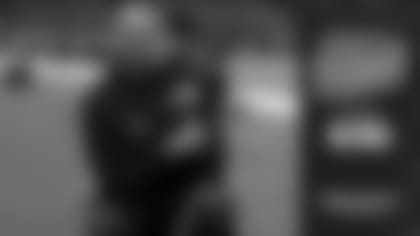 Bucky Brooks Joins The Lounge
NFL Network analyst Bucky Brooks compares wide receivers Terrace Marshall Jr. and Rashod Bateman and breaks down some of the top pass rushers in this year's class.
However, the uniqueness of this year's draft could impact the Ravens' decision-making. LSU wide receiver Terrace Marshall Jr. has been the player most-linked to Baltimore in mock drafts. But on a Wednesday conference call with national media, NFL Network's Daniel Jeremiah said that some medical issues "popped" for Marshall when about 150 prospects were examined in person at the March 31 medical combine in Indianapolis.
"I think that could cause him to slide a little bit," Jeremiah said.
Will the Ravens pass on Marshall if he's available at No. 27? That remains to be seen, but in a normal year when the Combine would have been held in February, doctors would have examined Marshall a month sooner. This year, teams are getting medical information later and on fewer prospects, and Jeremiah believes more teams may pass on players who have concerning medical history. One player who could fall into that category is Jaelan Phillips of Miami, an edge rusher who has been linked to the Ravens. Phillips has suffered from concussions that led him to medically retire for a year in 2019.
"You've got incomplete medical information on these guys, and nothing scares a general manager more than not having the medical," Jeremiah said. "People aren't freaked out about the football side of the evaluation. People are majorly freaked out about the medical stuff."
The amount of players who opted out of the 2020 season also adds a different dynamic, forcing scouts to evaluate prospects who haven't seen game action since 2019. One player in that category being linked to the Ravens is edge rusher Gregory Rousseau of Miami. How does Rousseau compare now to what he was in 2019, when he had 15 ½ sacks for the Hurricanes? Did the year off allow him to get healthier and stronger? Or did the year off football hurt him during a crucial stage of his development? Rousseau is just one example of a boom-or-bust label among pundits because of those additional questions.
"I think we're going to look back on this and see that it's a pretty bad hit rate on this draft just because the information is not there," Jeremiah said.
Those are the kind of questions the Ravens must evaluate regarding opt-outs, and DeCosta said many factors must be considered.
"I think everybody that evaluates players has a different way of looking at the opt-out players," DeCosta said. "There's always a little bit, with me, anxiety, because if a guy didn't play this year, what's he going to look like next year? There have been some players who haven't played a football game in 400 or 500 days in college, and that makes you nervous.
"On the other hand, we've seen many times players in our program that might've gotten hurt, missed the majority of a season, came back the next year and played very well. So, it's a nuance thing. I think it depends on the player himself. It depends on his personality. It depends on what he's been doing over the last year. It depends on maybe the program he came out of, the position he played. I mean, there are so many different factors."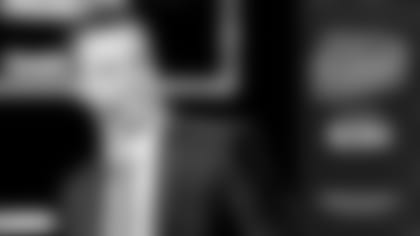 Daniel Jeremiah Joins The Lounge
The NFL Network analyst talks about which pass rushers fit Baltimore the best, why he doesn't envision a first-round wide receiver, and why he's stealing an idea from Garrett.
One change in the pre-draft process that may have helped teams is the large volume of Zoom meetings that were held with players. There was not as much face-to-face time, but in some ways, an hour-long Zoom session gave scouts and coaches more insight into a prospect, compared to shorter interviews in previous years at the Combine. Last year, the league changed the Combine interview format from 60 15-minute interviews to 45 18-minute interviews. This year, teams got much more access.
Director of Player Personnel Joe Hortiz said the Ravens' approach to interviewing players via Zoom and seeing players in person gave them thorough evaluations, despite the challenges presented by the pandemic.
"Our guys did a lot of it through Zoom," Hortiz said. "During the fall, we were able to go out to games once the league opened that up. We got a chance to them play games live. And then, obviously, it loosened up this spring. We were able to get to campuses and work guys out and put our hands on players, so to speak – to see them upfront and in-person live."
However, once presumptive No. 1 pick Trevor Lawrence is taken by the Jacksonville Jaguars, what happens next could in many different directions. The Ravens feel great about their preparation. But as the 2021 draft takes shape, their plans could change quickly due to some unexpected turns.
"I think you have to be prepared if you're a team, anybody could fall in your lap and you have to pounce on one of those guys that you have highly-rated," Brooks said. "The draft order is always a bit of a snowflake in every room. But this year's bananas. When you talk to people, the variances that you hear on prospects is greater than at any other time that I can remember."
DeCosta called the draft a luck-driven process, adding, "We've had some success; we've also had some big misses." This year, there could be even more misses across the league than usual, and the Ravens are trying to not fall into that category.
"I called it in August the most mysterious draft ever – and I've been doing it for 43 years. It's not an exaggeration," ESPN's Mel Kiper Jr. said on "The Lounge" podcast. "Teams have less information on players than they've ever had."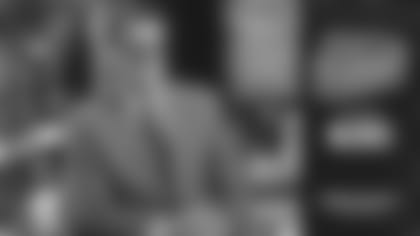 Mel Kiper Joins The Lounge
ESPN Senior NFL Draft Analyst Mel Kiper Jr. talks about his favorite wide receivers, pass rushers who fit the Ravens, good Day 2 picks and much more.