Before Jimmy Smith even stepped foot onto an NFL field, he was labeled Baltimore's next franchise, shutdown cornerback. The questions on the topic came just minutes after he put on a Ravens ball cap for his introductory press conference.
Four years later, the 2011 first-round pick got re-signed to a big-time deal. Now he's got to be that player.
The Ravens don't give all of their talented defenders long-term extensions. In recent years, they've let linebacker Dannell Ellerbe, cornerback Cary Williams, pass rusher Paul Kruger, defensive tackle Art Jones and outside linebacker Pernell McPhee put down roots elsewhere.
Not Smith. General Manager Ozzie Newsome was proactive, inking Smith to a four-year extension (essentially a five-year contract) before he went into the final year of his deal.
So is Smith ready to be that franchise player?
"To know that you are one of those type of players, you have to carry that with pride," Smith said.
"You have to carry it on your shoulders when, if the chips are down, you're one of those players that has to lead the team to victory. I understand there is some territory that comes with that and I'm prepared for it."
Baltimore didn't give Smith an extension just because of his talent. Ravens brass didn't do it just because the secondary was a weakness last season, in large part because of Smith's injury. After all, Smith would have been under contract in 2015 either way.
The Ravens invested because Smith has matured both on and off the field.
Smith has always had the prototypical size, speed and skill to be a shutdown NFL cornerback.
His older brother and mentor, Ryan Smalls, recognized Smith's talent the first time he worked out his little brother just outside of Los Angeles. Smalls was a year removed from playing college football. Smith was giving football a try after leaving basketball. Smalls couldn't shake him.
That giftedness was a blessing and, to a much lesser degree, a curse. His talent allowed Smith to shift into cruise control and still be the most talented player on the college football field.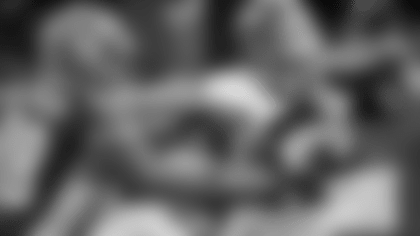 He was a hard worker who won every single Competition Thursday (a team training competition) at the University of Colorado during his senior year. But if there wasn't direct competition, Smith did exactly what was asked of him and nothing more. After all, opponents only threw his way a handful of times during his senior year. He didn't have to be at his best.
After some rough moments during his rookie NFL season, Smith has rededicated himself. He quickly realized he had to do more to be seen as one of the game's best, a distinction that is his prime motivation.
"His maturity with his craft changed," Smalls said.
"Before it was, 'I'm better than everybody.' Now it's like, 'I'm going to do everything I can to be better than everybody.' He's always been a hard worker, but now he does it without anybody saying anything. He doesn't take any shortcuts now. He does everything extra."
A spotlight was first shone on Smith's talents in Super Bowl XLVII when he was an integral figure in the Ravens' game-winning goal-line stand. His big hit on 49ers wide receiver Michael Crabtree knocked a third-down pass loose, and his unwillingness to let Crabtree push him away on fourth down essentially sealed the game.
But Smith said the 2013 season is when he really got rolling. It was his first time playing a full 16-game slate and he started every game, made 58 tackles, 15 pass defenses and two interceptions.
That confidence continued into last season. Smith was lockdown through the first eight games. According to Pro Football Focus, he allowed just 20 catches for 163 yards and no touchdowns before suffering a Lisfranc foot injury in Cincinnati on Oct. 26. The dislocation required surgery, ending his season.
It was a massive blow to the Ravens' secondary. Coupled with injuries to Lardarius Webb, Asa Jackson and more, Baltimore had to cobble together a secondary that was eventually exposed in the divisional playoff loss in New England.
Smith could only watch as two 14-point leads dissipated. As he recovered from the injury, Smith often called his brother and would just sigh out of frustration. Nothing more needed to be said.
"Seeing how close we were last year, I can't help but to a little bit blame myself for not being out there," Smith said. "I feel like if I was out there, it would have been a little different. I feel like I could have made some plays to get us in the Super Bowl. That sits in the back of my head."
This offseason, Smith has been around the Under Armour Performance Center nearly every day doing as much rehab as possible. He returned to the field for the first day of Organized Team Activities and stuffed his red non-contact jersey in his pocket.
After the first day of mandatory minicamp, Head Coach John Harbaugh pointed to Smith as one of the team's emerging young leaders. Harbaugh said he loves the way Smith has shown attention to detail and overcome injuries. "Nobody has worked harder than he has," Harbaugh said.
For as much hype as there was about Smith's talent when he first entered the league, there was equal attention paid to some character concerns.
His mother made him go to college outside of California so he wouldn't come home on weekends and party with his old friends. Smith reportedly received two tickets for being a minor in possession and tested positive for marijuana while at Colorado.
Smith fell down draft boards because of it, until the Ravens plucked him with pick No. 27 overall.
"Everybody saw the 'red flags,' and I put that in air quotes," Smith said. "I read papers that said they wouldn't have touched me with a telephone pole.
"The Ravens, them taking that trust, and even with me getting into a small brush here, they completely believed and 100 percent backed me in that situation. It just went to show what they thought about me and my character."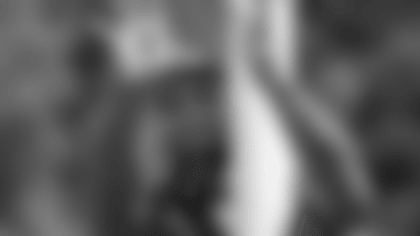 Smith admits he used to be "out ripping and running," in his younger NFL days. That all changed with the birth of his son, James Michael Smith, on July 14, 2014. It was the same day Smith was charged with disorderly conduct for refusing to follow police instructions to leave a bathroom where he was trying to assist a woman. The charges were later dropped.
Talk about a landmark day in a person's life. Smalls tried to explain to Smith how a child would change his life, but it's hard to understand before it comes.
"My fiancée is going to hate to hear this, but every morning he wakes up and is like, 'Daddy, daddy, daddy, daddy, daddy!'" Smith said with a laugh. "He's completely 100 percent about daddy. He loves his mom to death, but that feeling of a daddy's boy, I can't even explain it."
When Smith was injured last year, he was busy at home taking care of James, or "Little Bean" as he likes to call him. Smith blew up Instagram with photos of the two together and hasn't stopped since. Smith and fiancée Micaela Sanchez got engaged on Mother's Day weekend at Sullivan's Steakhouse in Baltimore.
"I've always taken this job very seriously, but I think it's changing me in the sense that I'm not just doing this for me," Smith said. "I'm doing this for my extended family, for my son and his future and my fiancée and our future together."
Smith says his season-ending injury even helped to mature him. The time away from football allowed him to reconnect with his own family. Smith has nine siblings, so it takes a while to catch up.
"Before, I don't think I knew to what extent I represented the Ravens organization, my family," Smith said. "I would make dumb mistakes or dumb choices – maybe something I didn't get in trouble with or caught for – but things now that I realize that you can easily get caught for."
There's another cornerback on the Ravens' roster who knows a thing or two about getting a lucrative contract extension.
Lardarius Webb signed a five-year extension (six-year deal in total) in 2012 after coming off a breakout 2011 campaign.
Webb suffered a season-ending knee injury six weeks into the next season. He started all 16 games in 2013 but took some time to return to his previous form. Last season, a back injury knocked him out of training camp and essentially the first four games. Again, he slowly nursed himself back to full strength while grinding through the season.
This offseason, Webb took a pay cut. He wants to prove the Ravens' decision to give him that original contract extension was the right decision. So what does he think of Smith's ability to step up and be a franchise cornerback?
"He's that guy that people look at and want to be," Webb said. "I want to model my game and everything around him.
"He deserved that contract. He played lockdown ball. But being a franchise guy is being more than just a good player on the field. He's opening himself up to the community and to being a leader."
Like Webb, injuries have taken a toll on Smith's career. He injured his ankle on his very first NFL play on kickoff coverage, delaying his launch for four games. Smith missed five games in 2012 with a sports hernia and most recently 10 games due to the foot.
The Ravens desperately need Smith to stay healthy in 2015. If he doesn't, they could be headed down a similar path to last year. Smith doesn't feel the pressure of having signed a new contract.
It wasn't about the money for him, says Smalls. It was about being recognized as one of the league's top cornerbacks. The way to get that is by getting paid. Now Smith says his next step is reaching the Pro Bowl. "The only pressure for me is to make sure I can get back on the field and play at a high level," Smith said. "I'm a lot wiser now. It's not about pressure. I've already proven that I can play football and be a shutdown corner for this organization, but I'm going to raise the bar no matter what."