Even though everything worked out in the end, Ravens running back Justin Forsett said his release and re-signing did not make for a relaxing Labor Day weekend.
"There was drama," Forsett said. "It was an interesting weekend."
On Tuesday, Forsett shared his take on the roster maneuvering on "The Lounge," which can be downloaded on iTunes or wherever users find their podcasts.
The Ravens cut Forsett Saturday, then re-signed him Monday afternoon to reportedly the same contract, plus a $100,000 bonus if he surpasses his rushing yards (641) from last season.
Still, having the team say it was willing to part with him made for a turbulent 48 hours for a player who went to the Pro Bowl in 2014, was last year's starter and the group's leader all this offseason.
"I knew there was a great opportunity for me to come back this time around," Forsett said. "But still, it's not easy being released." [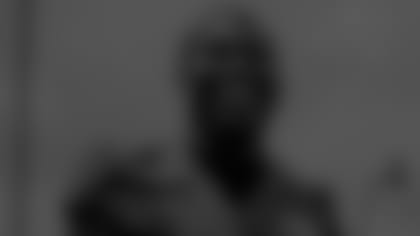 ](https://itunes.apple.com/us/podcast/baltimore-ravens-the-lounge/id1142013759 "Subscribe To The Lounge Podcast")
Forsett has now been cut four times during his nine-year career. He was released by the Seattle Seahawks, in 2008 after they drafted him in the seventh round, then by the Indianapolis Colts later that year, the Jacksonville Jaguars in 2013 and now the Ravens.
"It's always tough when you get those calls and you've got to talk to your parents and say, 'I'm getting released, but don't worry, it's supposed to work out,'" Forsett said. "You've got to go home and talk to your wife and try to explain it. It's still tough even though you have trust in the guys handling the business. It's still a tough pill to swallow."
Forsett said the Ravens talked to him to see if he'd be "willing to do it under the right circumstances." The move allowed Baltimore to keep defensive tackle Carl Davis (ankle) and/or safety Matt Elam (knee) on the 53-man roster long enough to make them eligible to return once moved to injured reserve.
"At the end of the day, I wanted to do what was best for the team. That was the best move to make, knowing that I had a safety net to come back here," Forsett said. "Potentially, it could have turned out another way; I could have been somewhere else playing this year."
Forsett could have gone elsewhere if another team offered him a better contract and situation than the Ravens, who have a crowded backfield with youngsters Terrance West, Buck Allen and rookie Kenneth Dixon.
Forsett said he and his agent talked to some other teams while he was on the open market.
"Being that I'm a veteran and my contract would be guaranteed, nobody was really trying to make that guarantee for the whole year," he said. "We talked back and forth with a couple teams, some interest, but nothing better than the situation I am in right now."
As Head Coach John Harbaugh said, it was a "well-executed move" that worked out for everybody in the end, though Harbaugh said the Ravens understood that Forsett could have landed elsewhere.
"You have to take risks, you know, 'No guts, no glory,'" Harbaugh said. "You can't achieve anything unless you are willing to take some risks, but certainly you take calculated smart risks, and that is what we did there.
"Justin is a high-character, top to bottom, every way you talk about him – he is the best. He handled it just like you would expect a man of his character to handle it. He was great, he wants to be here, and he was going to be here, and he is here."
It's still unknown where Forsett will fit into the Ravens' running back rotation. He's been given veteran and starter treatment all summer, but has been pushed by the younger backs. The player with the hottest hand could get the most reps each week.
Harbaugh acknowledged that it's a challenge to balance between allowing players to get in a rhythm and giving everybody an opportunity. He said his goal is for all of the team's running backs to have success running the ball, and that each brings something different to the table, "style wise, ability wise."
"I feel like I'm still at the top of my game," Forsett said. "I'm excited about the opportunities that I have. I feel like I had a great camp, one of the best camps I had my whole career. I'm just ready to let my pads do the talking."