"Everybody says you can't throw."
Joshua Harris would utter those words to Jackson this summer during their workouts. Jackson's long-time passing coach knows how to push Jackson's buttons to get the results they're both looking for.
"Josh [tells me] I suck," Jackson said, laughing.
"I'd tell him that all the time," Harris said. "As sure as my name is Josh, nine out of nine times, the next rep would be perfect. Every athlete turns it up when you say stuff about him. But Lamar really locks in that way. Negativity fuels him. You're saying this about me? I'm going to prove you wrong."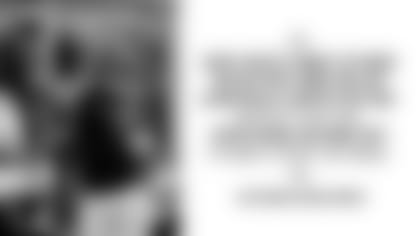 Jackson's quiet strength and thick skin will be important attributes as he enters his much-anticipated second NFL season. He ignited the Ravens during the second half of last season, sparking a 4-5 team to a 6-1 regular-season finish that lifted Baltimore to the AFC North title and into the playoffs.
Yet, Jackson can't get over the way last season ended. Few things bother Jackson for long, but if you bring up last season's playoff loss to the Los Angeles Chargers, the pain on his face is clear. Jackson is on a mission, not just to win you over as the Ravens' quarterback. He wants to win – period.
"I feel that playoff loss was on me," Jackson said. "I could have done more things in the first half. That won't ever happen again. I learned from that. I ain't over it yet. I'm not going to be over it until we win a championship.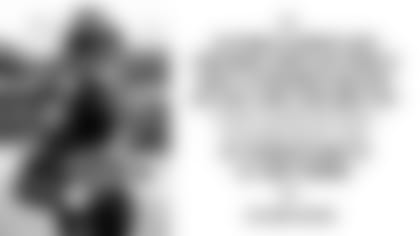 "They can say whatever they want about me, but I'm trying to compete with (Tom) Brady. People are trying to make it to Pro Bowls and stuff like that? I don't care about that. I'm not playing for myself. I'm playing for my team. My teammates know I'm all about winning. They can see it in my face. I don't talk about it and brag about it, but I want the Lombardi Trophy for my team."
Jackson has shown significant improvement as a passer since training camp began, throwing a tighter spiral with more accuracy and velocity. At age 22, there's little reason to think Jackson has reached his zenith as a quarterback.
However, Jackson's skeptics are easy to find and the negative noise centers on his passing ability. He threw for 200 yards just once in seven starts last season, and while he rushed for 695 yards, his quarterback rating (84.5) was the lowest of any starter that reached the playoffs. His 58.2 completion percentage ranked 31st in the NFL. He also fumbled an NFL-high 12 times, including three fumbles during the playoff loss.
What's often left out is that Jackson's completion percentage was higher than three other rookie quarterbacks drafted before him. His passer rating was higher than Andrew Luck, Jared Goff, Carson Wentz, Derek Carr, Nick Foles and Andy Dalton – just to name a few – posted in their rookie seasons.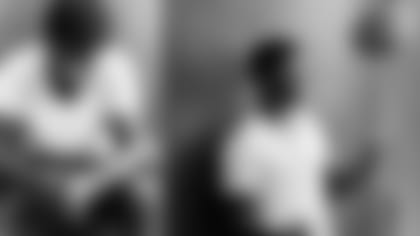 It's not only Jackson's throwing accuracy that's being dissected. It's his style. He doesn't fit the typical mold of the prototype NFL quarterback. Jackson's most dynamic plays often happen when he leaves the pocket, putting the ball under his arm instead of in the air. Even some who love Jackson's talent wonder about his longevity if he fails to become a better pocket passer.
 "I don't think he has to be Drew Brees, but he has to take care of the football and he has to protect himself," NFL Network's Brian Baldinger said after watching a recent Ravens practice. "Quarterbacks who take off and run it long-term, other than Russell Wilson, haven't been able to protect themselves. He needs to know when the play is over, get down, or get out of bounds. There's no doubt in my mind he wants to be great, and that he's willing to work at it. Now he has to go do it."
Jackson can read much harsher assessments of his play on social media anytime he wants. When he hears criticism, it doesn't make him bitter. It makes him more determined.
He files some of the snubs away. He retweeted a post recently about a Sports Illustrated story that failed to acknowledge his Heisman Trophy winning year as one of the 10 greatest college football seasons of all time.
However, his girlfriend of two years, Jaime Taylor, is amazed at Jackson's consistently upbeat outlook. Taylor says Jackson never lets outside noise define how he feels about himself.
"He's taught me how to handle criticism," Taylor said. "I mean, I used to get mad when I'd read stuff. Then I'd look at him, and he's just fine. He says, 'Let them do the talking. You don't have to say anything. Just show them.'"
Teammates view Jackson as a baller, a playmaker who will rise in those moments when the game is on the line. Even when Jackson threw errant passes last season, Ravens wide receiver Willie Snead IV saw the bigger picture. 
"His competitiveness, we all felt that," Snead said. "We were 4-5 last year. We had no choice but to win, and we started to roll. We saw how good he could be. We had the best defense in the league, and we just rallied around him. Sometimes he goes outside the system, but he'll go outside the system and make a play. He gives you a chance. He's a competitor, man, and it's contagious. I mean, he gets pissed when he doesn't do something right."
While the NFL world was buzzing about Jackson's (nullified) electric 18-yard touchdown run in Thursday night's preseason game, Jackson was angry the offense settled for two field goals instead of touchdowns. In a preseason game. Asked how he pulled off his juking, hurdling run, Jackson shrugged his shoulders and said, "that's just me."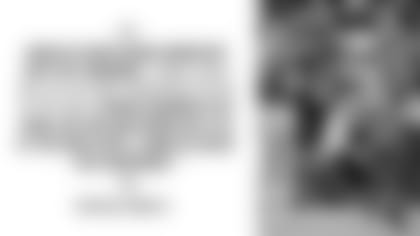 "I think he's the most elusive player in the game, outside of (Kansas City's) Tyreek Hill and maybe a couple of other names," Snead said. "When he starts being consistent with the throwing, I think Lamar will be the most dangerous player in the game. Patrick Mahomes is up there, but him and Patrick do a lot of the same stuff. I think he can be that dangerous."
Jackson quickly won over the locker room last year with his personality. He was confident, but not cocky. Respectful of veterans, but not afraid to be himself. Never one to hog the spotlight, even when people wanted to put him out front. Jackson gave the perfect answer last season when he was named the starter and was asked if the Ravens were now his team.
"It's our team," Jackson said.
He has backed that up with his actions. One of Jackson's biggest concerns is where he will take the offensive line for dinner, or what he will buy them for Christmas. Long-time quarterback Joe Flacco, traded to the Denver Broncos during the offseason, was quite generous with gifts and picking up the tab, leaving Jackson with a tough act to follow.
"I've got some suggestions," offensive lineman James Hurst said smiling. "I'm sure Lamar will do fine with that. We already know he has our back, and we have is."
The work Jackson put in this offseason is obvious. He is stronger after adding 10 pounds of muscle, and both Ravens Quarterback Coach James Urban and Harris worked to unlock the key to more consistent throwing.
Harris lives in Florida but talks to Jackson frequently, breaking down tape and studying his mechanics. He is not surprised Jackson came to training camp throwing with much greater consistency and has continued to grow.
 "A big component for his accuracy is keeping his shoulder closed, which will also help with his velocity," Harris said. "We did a lot of work on that shoulder, along with driving the ball with his back leg to create velocity on those throws outside the numbers. Now it's just carrying it over to the games."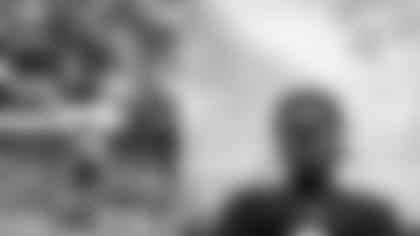 Urban also likes what he has seen from Jackson over the past few months. Not just his throwing, but his command of the offense, how quickly he gets the team in and out of the huddle, his recognition of defenses.
"Lamar, it's very important to him," Urban said. "It's fun to come to work every day. You see how vivacious he is. You see his energy. It's fun to be around that."
So is Jackson's disarming way of answering questions at press conferences, using minimal words to get his point across. Here's how Jackson assessed his performance during OTAs.
"I'd say my first day, I sucked," Jackson said. "Second day, I did better. Today, it was alright. But it could've been better. I'm always trying to be perfect."
At most of Jackson's press conferences, there's usually at least one moment of laughter. It's just hard to make him feel uncomfortable, both on the field and off.
"I think Lamar is the most succinct guy I've ever [met]," Head Coach John Harbaugh said. "Lamar is a leader. He doesn't really need to develop as a leader. He's a natural leader.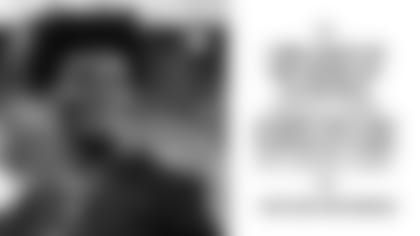 "Guys gravitate to him. He has a very high emotional IQ. He gets people, just being himself."
The Ravens are all-in with Jackson, unveiling a new offense this season designed to accentuate his skillset. They've added offensive weapons like wide receivers Marquise "Hollywood" Brown and Miles Boykin and running backs Mark Ingram II and Justice Hill. The Ravens want to attack in a variety of ways, from different formations, with the threat of Jackson using his arm and his legs to make big plays.
How well it works depends largely on how well Jackson plays. But he gladly accepts that challenge, and he'll do it his way, with the talents that make him a unique player. Asked if he was afraid of anything, Jackson shook his head no. Surely something in life scares him. Heights, snakes, roller coasters?
"I fear God," Jackson said, adding that he prays before every game. "Other than that … ?"
As the regular season draws closer, Jackson sees more and more people wearing his jersey when he drives around Baltimore. Kids screamed from every direction following a recent Ravens practice.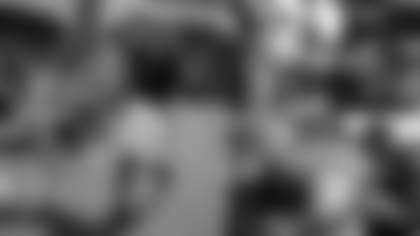 "Lamar! Lamar!", the voices echoed. The buzz was deafening. But as usual, the person least flustered was Jackson. The new face of the Ravens' franchise signed every autograph request, posed for every selfie. As a child, Jackson said he once asked Randy Moss for an autograph, but Moss refused. Jackson vowed to be accommodating if he ever became famous.
"I don't want to brush anybody off, especially if it's a kid," Jackson said. "I always remember how I felt as a kid. I try to show love to all of them."
Jackson knows the mood of the city is better when the Ravens are winning. It's a new era for the franchise and Jackson is quietly focused, determined to make it something special.
"I'm grateful to (Ravens Owner) Mr. (Steve) Bisciotti, the coaches, for the opportunity," Jackson said. "I want to do something positive for this city. I want to do something positive for the Ravens.
"The fans who believe in me, I really appreciate it. The ones who don't believe? They can hop on the bandwagon later."