Head Coach John Harbaugh certainly did, because the first thing he did after the game when he walked into the postgame press conference was ask who picked Baltimore. It was pretty funny.
Well, the "experts" have come around this time. Of the 49 pundits we tabulated, 23 pick the Ravens and 26 pick the Chargers.
Vegas has the Ravens favored (by 2.5 points) in a playoff game for the first time since 2013. Still, a slim majority of pundits believe the Chargers will win.
Pundits can't agree on who will win Sunday's Ravens-Chargers rematch at M&T Bank Stadium. What they can agree on, however, is that this is the best game of Wild-Card Weekend.
"Maybe the best pure matchup of Wild Card Weekend: contrasting styles, a team full of stars versus a team that plays like, well, a team," wrote NFL.com's Elliott Harrison.
"This is the most intriguing of the weekend's four games to me because I'm curious to see how Lamar Jackson fares in his first playoff game, and against a Chargers defense that has already faced him once and may be more prepared for the unique skill set he brings to the table," wrote Pro Football Talk's Michael David Smith.
Here's why some folks believe the Ravens will win:
Home-field advantage makes the difference.
Baltimore will host its first playoff game since 2013, when Ray Lewis played his final game at M&T Bank Stadium and the Ravens beat the Colts. Six years later, the city is jacked for another.
"Although I'd pick the Chargers on a neutral field, I think Jackson will lead a ball-control offense and the Ravens' defense will benefit from the home crowd as Baltimore wins a low-scoring game," David Smith wrote.
The other factor in the Ravens' favor is it's a cross-country flight for the Chargers. They were 7-1 on the road this year – tied for the best mark in the NFL – but haven't traveled as far as Baltimore yet. With a 1 p.m. kickoff, it will feel like 10 a.m. to the Chargers.
"Someone at NFL headquarters must really hate the Chargers because no playoff team got hit with a worse kickoff time than them," wrote CBS Sports' John Breech. "There are a total of four time slots in the wild-card round and the Chargers basically ended up in the one where west coast teams go to die: The dreaded 10 a.m. PT slot."
With Ravens fans eager to see another playoff game in Baltimore, Good Morning Football's Peter Schrager, expects the home crowd to be a difference maker.
Two weeks later, the Ravens are still the better team.
Let's not forget, the Ravens beat the Chargers, 22-10, just two weeks ago. That game was both closer, and yet also more one-sided, than the score may appear.
The Chargers were driving at the end with a chance to win it before a Patrick Onwuasor punch-out and Tavon Young fumble return for a touchdown essentially sealed it.
However, the Chargers, who posted just 198 yards of total offense, were only in the game because the Ravens failed to convert in the red zone and fumbled deep inside their own territory. Baltimore's defense dominated.
"It's hard to forget how resoundingly the Ravens pummeled the Chargers just two weeks ago," wrote The Sun's Childs Walker. "This one will remain tense until the fourth quarter, but the Ravens will wear down another opponent at home."
Philip Rivers isn't playing his best right now.
Chargers quarterback Philip Rivers could end up in the Hall of Fame one day, and he's had one of the best seasons of his career. But he didn't finish it on a high note.
Rivers threw six interceptions in his last three games. After being held to 181 passing yards by the Ravens, he put up just 176 against the Broncos last week. Rivers has a lot of playoff experience, but he's 4-5 in the postseason during his career.
"Rivers, in the thick of the MVP race after the win over the Chiefs, threw four picks in the final two games, after just eight in the previous 14 games," Sports News' David Steele wrote. "A hungry Ravens defense coming off a late stand against the Browns to clinch the division; a Chargers offense hitting a mild speed bump and possibly having a limping [Melvin] Gordon; a player in Jackson that seems easier to figure out than he actually is. It doesn't add up for the Chargers."
Defense wins in the playoffs.
The Ravens have the league's No. 1 defense and they, as mentioned above, feasted in Los Angeles two weeks ago. A large part of Baltimore's success was that it won one-on-one battles in the trenches up front and hit Rivers early and often.
What would change that a second time around?
"Did you see what that Ravens rush did to Philip Rivers in the second half? They sacked him four times in the second half," ESPN's Tedy Bruschi said. "I'm taking the Baltimore Ravens in this one. I think Suggs and the rushers are going to do the same things to exploit the protection problems of the Los Angeles Chargers. … I'm tired of all the offenses, all these points. The playoffs are where defenses take control again."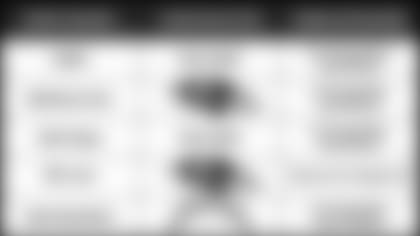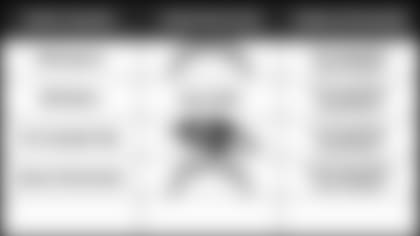 And here's why the majority of pundits believe the Chargers will win:
Chargers will catch up to Lamar Jackson, Ravens' running.
Jackson's speed has caught a number of teams by surprise, as we've seen countless players get burnt taking the wrong angle. The Chargers will be the first team that he'll face for a second time, and pundits believe they can adjust to bottle him up.
"The Chargers seemed to figure out the Ravens' rushing attack toward the end of their Week 16 meeting," wrote The Sun's Jonas Schaffer. "Lamar Jackson has to play mistake-free football for the Ravens to win. The Chargers' speed won't make that easy."
Jackson had his lowest rushing total as a starter against the Chargers (13 carries for 39 yards). The Ravens had three straight three-and-outs in the second half.
"The Ravens' run-heavy offense with Lamar Jackson has been fascinating to watch, but they'll run into problems if they are forced to overcome an early deficit," wrote CBS Sports' Sean Wagner-McGough. "The Chargers are good enough to do that. They're also good enough to slow down the Ravens' rushing attack."
Philip Rivers will be better than last time.
Rivers had one of the worst games of his career against the Ravens two weeks ago. Thus, this is the law of averages argument. He's, generally speaking, a better quarterback than that, and pundits expect him to return to that level.
"The point I'm trying to make here is that the Chargers barely lost to the Ravens a couple weeks ago when Rivers played his worst game of the season. What happens if he plays a normal Rivers game?" Wagner-McGough added.
It's hard to beat a good team twice in the same season.
The Chargers aren't just any wild-card team. They're a 12-4 wild-card team. Usually a team with that good a record wins their division.
Los Angeles has talent everywhere, and it will be a great challenge for Baltimore to score a win against such a well-balanced, star-studded team twice in the same season.
"We all know the challenges that come with trying to beat the same team twice in one season," wrote Sports News' Tadd Haislop. "Anthony Lynn, Philip Rivers and Co. aren't having any of that."
Ravens' No. 1 Defense Works Because of 'Elegant Simplicity'
MMQB's Robert Klemko took a deep dive into what's made Baltimore's No. 1-ranked defense tick this season, and he began by studying the two masterminds behind it.
The Ravens had some good defenses under Dean Pees, but as Klemko writes, "the verbiage was extensive. It wasn't as flexible as it needed to be once NFL teams like the Rams, Chiefs and Eagles began employing pre-snap motion on a plurality of plays and used one-word play-calls to increase tempo."
This offseason, Defensive Coordinator Wink Martindale went about streamlining everything and then handing over much of the control to call it to the point guards on his defense – players like Weddle, inside linebacker C.J. Mosley and outside linebacker Terrell Suggs.
"Make the defense so simple and easy to communicate that they could call it on the fly, and, with numerous disguises, make it look complicated as hell," Klemko wrote. "Workdays in Owings Mills have become football summits, with the Ravens encountering unique offensive offerings in film and making up new rules as they go."
Post-Regular Season Mock Drafts Are Out; Ravens Heavy on WRs and Pass Rushers
The first round of mock drafts (except those ones that come out immediately after the draft's conclusion) are out, and pundits are heavy on wide receivers and pass rushers for the Ravens.
Of course, what spot Baltimore will pick at has yet to be determined. According to ESPN's Power Football Index, they are projected to have pick No. 25, but that will be determined by how far they go in the playoffs.
WR Maurquise Brown, Oklahoma ***SB Nation**:* Don't let Brown's zero reception Orange Bowl fool you, he has first-round talent. He's a burner of a wide receiver who can break things open over the top. The play action that Baltimore could run with Lamar Jackson and a speed receiver like Brown could be special."
WR Kelvin Harmon, N.C. State
USA Today: "If the Ravens want their offense to be more balanced in 2019 and beyond, they need to give Lamar Jackson more downfield weapons. Harmon has the size, athleticism and ball skills to be a true No. 1 target at the next level, and does his best work in contested-catch situations."
LB Mack Wilson, Alabama
CBS Sports: "Wilson could decide to return to Alabama but should he declare he could be the best linebacker in this draft. C.J. Mosely is in the final year of his deal and if the Ravens decide to move on, replacing him with another member of the Crimson Tide would seem fitting. He has sideline-to-sideline speed and does everything you look for in today's linebacker."
DE/LB Montez Sweat, Mississippi State
Bleacher Report: "A long-limbed, lean pass-rusher expected to be 6'5" and around 245 pounds at the NFL Scouting Combine, Sweat has excellent burst off the line and uses his length well to keep blockers off his frame. There have been rumors from scouts that he might be characterized as immature or lazy by coaches, but there's nothing concrete about that yet. His tape and skills are first-round quality. If he shows up and performs well at the combine, he could be drafted well ahead of the end of the first round."
WR D.K. Metcalf, Mississippi
NJ.com: "Rookie quarterback Lamar Jackson was a second-half sensation after taking over for Joe Flacco. But will he be a one-hit wonder like his backup, Robert Griffin III, was with the Redskins in 2012? Jackson needs to improve as a thrower. Metcalf makes contested catches, which will help boost Jackson's confidence."