Will the Ravens Make A Trade Before Next Week's Deadline?
With the deadline for trades being October 30 (next Tuesday) at 4 p.m., there's plenty of speculation going around the NFL.
A few big trades have already happened, like the Dallas Cowboys sending their 2019 first-round draft pick to the Oakland Raiders for Pro Bowl wide receiver Amari Cooper. The New York Giants shipped cornerback Eli Apple to the New Orleans Saints for fourth- and seventh-round picks.
Surely there will be more trades, but will the Ravens get involved this season? The Athletic's Jeff Zrebiec believes the team's history indicates a trade happening is very unlikely.
"The Ravens typically aren't very active before the deadline and they've never been involved in shopping for the big-ticket items," Zrebiec wrote. "They annually are pretty snug against the salary cap, which can make certain deals difficult, and they also abhor trading draft picks."
The Ravens already don't have a 2019 second-round draft pick because of the trade they made this past May, which resulted in selecting rookie quarterback Lamar Jackson. It should be noted that the Ravens are expected to get a third- or fourth-round compensatory pick for losing center Ryan Jenson to free agency this past offseason.
Still, though Baltimore's history and already being down a draft pick go against a trade happening, Zrebiec still thinks a different approach is possible in 2018.
"This is a critical season for the franchise with jobs potentially being on the line if the Ravens don't end a three-year playoff drought…," Zrebiec wrote. "The Ravens also have a solid team with the potential to be a legitimate contender if they improve in a couple of areas."
The Ravens have only made a big trade at the deadline once, and that was in 2013 when they sent fourth- and fifth-round draft picks to the Jacksonville Jaguars to acquire left tackle Eugene Monroe.
There's plenty of speculation amongst pundits about players the Ravens could target, but there seems to be one common thread through all the talk: trying to improve the run game.
"Eight different Ravens running the ball at least once Sunday says plenty about the current state of a ground attack that ranks 31st in the NFL in yards per carry. The only team worse (Arizona) just fired its offensive coordinator," WNST's Luke Jones wrote.
"Of the 16 times running backs carried the ball, 10 went for two or fewer yards and only one netted a first down. I'd be much more interested in upgrading the offensive line before the trade deadline, but exploring other running backs should be a consideration as well."
Indeed, adding a running back or offensive lineman seems to be what many pundits want the Ravens to explore. That is a much easier said than done prospect, though.
Other than the Steelers Le'Veon Bell, there doesn't appear to be a prominent, game-changing running back on the market. While mentioning running backs Le'Sean McCoy (Buffalo Bills), Frank Gore (Miami Dolphins) and Ameer Abdullah (Detroit Lions) as potential targets, Zrebiec threw out what would essentially be a new addition to this year's team that the Ravens wouldn't have to acquire through a trade: running back Kenneth Dixon, who is eligible to return from injured reserve for Week 11's game against the Cincinnati Bengals.
"Dixon has been a tough guy to trust with injuries and suspensions. However, he's also flashed an ability to make a difference when healthy," Zrebiec wrote. "There's been no updates about his rehab, but he has been around the facility and he certainly seems to be leaner and in better shape than he was this summer."
As far as offensive linemen, Baltimore Beatdown's Logan Levy thinks the Ravens could negotiate with the Raiders, who, after trading Cooper and outside linebacker Khalil Mack, appear to be in fire sale mode. Levy thinks the Ravens should target center Rodney Hudson, who Pro Football Focus rates as one of the best centers in the NFL, while giving up a third-round pick and outside linebacker Tyus Bowser.
"[Bowser] could very well emerge as a solid edge-rusher in the NFL, but if the Ravens are truly in a win-now mode, they could take advantage of their depth and move him to improve their offensive line," Levy wrote.
For now, the Raiders have not given any indication they're open to trading Hudson.
And as the clock ticks ever closer to next week's deadline, it'll be very interesting to see if the Ravens go against what they usually do and make a big trade.
AFC North Is Hardest Division, And It's Still Up for Grabs
The Washington Post's John Clayton ranked the eight divisions in football, and slotted in the AFC North at the top of the list. Not only that, but Clayton selected the Ravens as the top team of the division.
"The Ravens are the best team, featuring a strong defense and an improved receiver trio," Clayton wrote. "Pittsburgh is bouncing back. The Bengals have hope with playmakers on both sides of the ball. And the Browns? Well, the 'Hard Knocks' drama continues, and they remain interesting."
Clayton also believes the AFC North has a good chance of sending multiple teams to the postseason, writing "Whichever two of the aforementioned three teams don't win the AFC North will absolutely be in the wild-card mix."
While that's an encouraging observation by Clayton that could easily play out, there is a reason why it may not happen: remaining strength of schedule.
Much has been made of the Ravens' difficult schedule, and with their future opponents holding a 31-26-2 record (52.5 winning percentage) it is certainly a valid point. The rest of the AFC North is in the same situation, however, because they will play the NFC South and AFC West this season, which Clayton ranked as the No. 3 and No. 4 divisions in the NFL, respectively.
Cleveland's remaining opponents actually have a better record than the Ravens at 35-25-1 (57.4), as does Pittsburgh's, which are 36-30-1 (53.7). Cincinnati's is weaker at 28-28-3 (47.4, also is anyone else sick of all these ties?), but it still has difficult matchups looming on its schedule like hosting New Orleans and going to the Los Angeles Chargers.
More than anything though, Cincinnati and Cleveland have to do something difficult the Ravens have already done: play all three road division games. Pittsburgh only has its trip to Baltimore left on the schedule.
Because of how difficult the remaining schedules are for each team and how close the standings are, it makes division matchups that much more important. If the Ravens can take care of business in their three divisional home games, they'll be guaranteed seven wins.
At that point, all Baltimore will need to do is go 3-3 in its other remaining games to reach 10 wins, which, because of how difficult everyone's remaining schedule is, could be enough to win the division this year, or at least be in the hunt for a wild-card spot.
Ravens Rise in Sports Illustrated's Power Rankings, Take Small Drop in Most
After a narrow defeat to the Saints, it's pretty natural that the Ravens would drop in the prominent national power rankings. In total, the Ravens dropped in nine of the 12 power rankings we looked at, though the team was in the top 10 of 10 different lists.
Even Fox Sports' Colin Cowherd, who has been a big fan of the Ravens all season, dropped them from No. 3 to No. 7.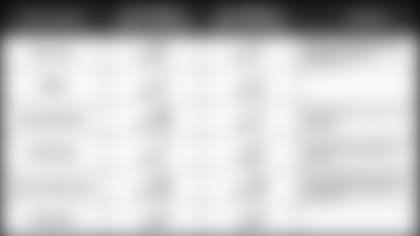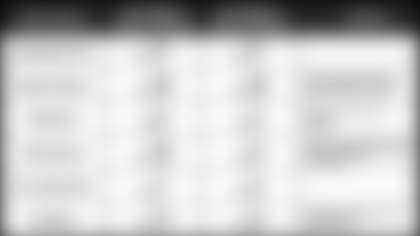 "It's hard to drop the Ravens too much after a 1-point loss to our No. 2 team," SI's Mitch Goldich wrote. "And, uh, they actually went up two spots."
On the whole, most pundits seem to be giving the Ravens plenty of credit for battling the highly regarded Saints so closely.
"A home loss to the Saints isn't the worst thing, but the Ravens should still feel that 4-3 is a bit disappointing," Yahoo Sports' Frank Schwab wrote, while Sporting News' Vinnie Iyer pointed out, "The Ravens fought hard against a good Saints team. Back-to-back games against the Panthers and Steelers will determine whether they're the AFC North favorites."
NFL Network's Brian Baldinger is a Big Fan of the Ravens Defense
While reviewing this past week's action, Baldinger couldn't stop gushing about the Ravens defense, even writing "Ravens THANK YOU THANK YOU THANK YOU for playing great defense. It all can be done [against] a great offense."
Baldinger highlighted a plethora of Ravens for playing well against the Saints, including defensive tackles Michael Pierce and Brandon Williams, as well as inside linebacker C.J. Mosley. He also spoke about the mentality of Baltimore's defense, and how it's so rare to find in the NFL.
"This is the only way to play defense, it's the only way! You get after the ball every single play," Baldinger said (almost shouted). "There's a pride factor in purple rain. I don't see it in a lot of other teams…. This team plays defense. It's going to be a factor, a big factor, in this league."
Below are some of the tweets Baldinger put out about Baltimore's defense, as well as others about Jackson's touchdown, and wide receiver John Brown.
The love for wide receiver John Brown from Pro Football Focus keeps rolling in. PFF's Ben Cooper focused an article entirely on how Brown has positively impacted Baltimore's offense. "Brown is the NFL leader in deep targets through seven weeks, and it's no surprise [quarterback Joe] Flacco is using him as often as possible considering his lack of a deep threat in previous years."
The Athletic's Jeff Zrebiec noted outside linebacker Terrell Suggs, who has 5.5 sacks this season, could jump into the top 10 in the NFL for career sacks by the end of the year. "With 131 career sacks, he's just five behind Jared Allen who currently ranks 11th on the all-time list. It would be a remarkable accomplishment for Suggs if he's able to get double-digit sacks in his age 35 and 36 seasons."
The Baltimore Sun's Jonas Shaffer listed his seven key stats for Baltimore's season thus far, and named quarterback Lamar Jackson's eight rushing first downs among them. On 20 carries, that's an impressive 40 percent, which is better than Los Angeles Rams star running back, Todd Gurley II. "While Jackson's playing time and role have varied over the course of the season, he leads the Ravens in yards per carry (5.2) and is the team's only player with a run of longer than 20 yards."
In one of the odder coincidences I've ever heard about, Flacco bought a mattress from Saints Head Coach Sean Payton's brother at the Jersey Shore. What? Thankfully, NFL Films' Inside the NFL caught the hilarious conversation between the two about it after Sunday's game.
WNST's Luke Jones noted that Baltimore's purple-on-purple non- "Color Rush" uniforms the team wore on Sunday was were "the sixth different combination used by the Ravens since the start of the preseason, and they haven't even worn their black alternates or the aforementioned purple tops with gold numbering yet. Watch out, Oregon."