Football World Looking at Ravens Differently Now
Picking up a road win against a divisional rival in a primetime game is an effective way to announce to the NFL community that you could be one of the league's top teams. After soundly defeating the Steelers on Sunday Night Football, many national media pundits have responded by heaping praise on the Ravens, and ranking them among the league's best.  
"The Baltimore Ravens appear to be for real," Bleacher Report wrote. "If what the Ravens needed was a signature win to get the attention of our panel, then Sunday night's victory in Pittsburgh should fit the bill."
Here are a few examples of the Ravens being presented as a serious contender:
Ravens Jump in Power Rankings
The Ravens moved up in all 12 of the power rankings we looked at. On average, Baltimore jumped 4.5 spots in each list. The Ravens were also included in the Top 10 of each ranking except Bleacher Report's.
Pro Football Talk ranked the Ravens the highest at No. 4, which is a six-spot jump from where they were last week at No. 10. It isn't surprising considering PFT analyst Mike Florio has been on the team's bandwagon since before the season even started.
Back in early September, Florio was the lone pundit predicting the Ravens would reach the Super Bowl. Florio has remained confident in the Ravens ever since, even predicting they would win this past Sunday in Pittsburgh because "They [the Steelers] won't be able to duck a superior team on Sunday night."
"In a league with plenty of offense, the Ravens are still playing defense," Florio wrote this week. "Especially in the second half, when they've allowed nine points all year."
ESPN raised Baltimore from No. 15 to No. 7. That eight-spot jump is tied with SB Nation for largest leap the Ravens experienced this week.
NFL.com's Elliot Harrison gave the Ravens a big boost from No. 16 to No. 10. It's a big change from last week when he lowered Baltimore in his rankings despite winning against Denver the previous Sunday. Harrison described Offensive Coordinator Marty Mornhinweg's game plan against the Steelers as "impressive," particularly how he "utilized his tight ends creatively."
"This Baltimore team [is] devoid of stars but loaded with solid contributors up and down the lineup," Harrison wrote.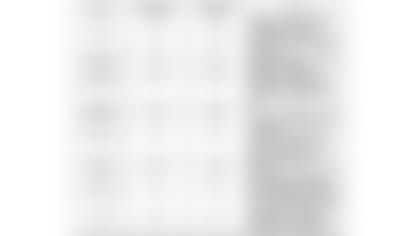 ESPN FPI Gives Ravens Third-Highest Super Bowl Odds
"FPI is a prediction system for the NFL developed by ESPN's Analytics Team," ESPN wrote. "Each team's FPI rating is composed of a predicted offensive, defensive and special teams efficiency, as measured by expected points added per play, and that rating is the basis for FPI's game-level and season-level projections."
Baltimore's FPI rating is 5.3, which trails only the Los Angeles Rams (9.3) and New England Patriots (5.5). Fourth on the list is the Jacksonville Jaguars, who are a good distance behind the Ravens with a 3.2 rating.
The system projects an 11-5 record for Baltimore this season, and gives the team an 11.7 percent chance of winning the Super Bowl. That's the third-highest percentage in the entire NFL behind only the Rams and Patriots.
The system also gives the Ravens a 60.7 percent chance of winning the AFC North, and an 86.6 percent chance to make the playoffs.
It's a complicated system. Let's hope the ESPN analytics team has done its math correctly.
Kay Adams Names Ravens as Best Team in AFC
The "Good Morning Football" crew debated which team in the AFC "is at the top of the class," through a quarter of the season. The Jaguars, Kansas City Chiefs and Cincinnati Bengals all got nods, while Kay Adams picked the Ravens because of their balance.
"I feel like if you're the Ravens, your defense is stout. It is, it's amazing, they are going to stifle people all season long," Adams said. "It's the fact that they're 3-1 and [quarterback] Joe Flacco is having the best start of his career."
Ravens in Conversation as Most Complete Team in AFC
Adams isn't the only pundit buying into the Ravens being among the most talented all-around football teams in the NFL.
NFL Network's David Carr and Scott Hanson also discussed the possibility of the Ravens being the most complete team in the AFC. Carr mentioned the Chiefs and Bengals as other teams to consider, but thinks there's a serious case to be made for the Ravens.
"You've got a Top 5 defense. They're consistent all the way across the board from up front all the way to the back end," Carr said. "Then you have a quarterback (Flacco), and I just love what he's done this year."
Hanson also believes the Ravens could be the best all-around team in the AFC, noting "There are only two teams in the entire NFL that have a Top 5 scoring offense, and a Top 5 scoring defense: The Rams, who people think is the best team in football, and the Baltimore Ravens."
Aiding Adams', Carr's and Hanson's arguments is Baltimore's point differential (+58), which is the second-highest in the league behind the Rams (+73).
Bleacher Report Mock Draft Has Ravens Picking No. 30, Taking Edge Rusher
How do we already have 2019 NFL mock drafts coming out with just a quarter of the 2018 season played?
Anyway, Bleacher Report's Matt Miller came out with his latest mock draft, and has the Ravens picking No. 30 overall. That means Miller has the Ravens' season ending in the AFC Championship game (against the currently undefeated Kansas City Chiefs, who he has drafting at No. 31).
Miller has the Ravens taking Mississippi State's edge rusher, Montez Sweat, who he thinks could be a potential replacement for outside linebacker Terrell Suggs.
"Sweat is a long (6'6", 245 lbs) athlete," Miller wrote. "He doesn't have Suggs' power or physicality, but he closer fits the edge-rusher mold the Ravens have gone to in recent years with picks like [outside linebacker] Tim Williams."
Hayden Hurst's Injury Displayed Tight End Depth
OK, moving on from the general Ravens hype to a more detailed look at what's worked so well and what lies ahead ...
When it was first announced in late August that Hurst was injured, plenty of pundits were concerned about how productive the tight ends would be. Four games later, it's safe to say the Ravens have done quite well without Hurst.
The tight end trio of rookie Mark Andrews, Nick Boyle and Maxx Williams has performed at a high level, combining for 342 receiving yards on 31 receptions. Each tight end has over 100 receiving yards this season.
"Baltimore might have the deepest tight end group in the league and that should only improve with Andrews continuing to grow and Hayden Hurst returning from injury," RavensWire's Chuck Mills wrote.
With how well the group has done sans Hurst, the Ravens are certainly in that discussion. In fact, the Ravens are the only team in the NFL to currently have three tight ends in the Top 25 of receiving yards.
For The Athletic's Jeff Zrebiec, what has most impressed him about the tight ends is that they've routinely picked up key yardage for the Ravens.
"The trio has gotten 18 first downs on the 31 receptions, so the production isn't all based on dump-offs like it was for much of last season," Zrebiec wrote.
With how well the group has done, it's led some pundits to wonder what will be done once Hurst is cleared to play in games. Will every tight end make the 46-man gameday roster, or will one miss out?
It would be hard to choose a tight end that would not play, though WNST's Luke Jones thinks "With Williams and rookie Mark Andrews playing so well, you wonder if Nick Boyle would be the most vulnerable if a move needed to be made there."
Though Jones does consider that scenario, he ultimately concludes it's most likely "the Ravens continue to carry four tight ends."
What Does Return of Jimmy Smith Mean for the 53-Man Roster?
A familiar face is expected to return to the Ravens' sidelines this weekend with cornerback Jimmy Smith's four game suspension being officially over.
Zrebiec theorized that the key to everything could be the health of cornerback Anthony Averett. The rookie had a promising start to his time in Baltimore, appearing in his first two games and registering two tackles, but he's missed the last two games with a hamstring injury.
"If Averett is healthy, [cornerback Darious] Williams would be a logical candidate because he'd all of a sudden be the Ravens' sixth corner. However, he could be spared if Averett isn't ready to return," Zrebiec wrote. "The Ravens don't want to play with just four healthy corners, especially if one of them is Smith who is still working his way back."
An undrafted rookie, Williams made Baltimore's initial 53-man roster on Sept. 1. He's been active in Baltimore's previous two games, and is has yet to play a snap on defense.
Zrebiec also noted the Ravens have had a pretty consistent list of players that have been healthy inactives for multiple gamedays, including quarterback Robert Griffin III, rookie wide receiver Jordan Lasley, rookie defensive lineman Zach Sieler and offensive linemen Jermaine Eluemunor and Hroniss Grasu.
"The players who have essentially been inactive every week are also candidates to be jettisoned to make room for Smith," Zrebiec wrote. "I'd imagine recent roster additions Grasu and linebacker Albert McClellan are on high alert as well."
SB Nation came out with 18 superlatives for the quarter-season mark. The Ravens' trick play in Pittsburgh involving tight end Maxx Williams lining up as a fake guard won the "Most Fun Play" honor. "[Head Coach] John Harbaugh is out here lining up tight ends next to his center and unveiling his personal brand of wackiness. That's a Baltimore team we can get behind."
CBS Sports' Pete Blackburn released his weekly touchdown celebration grades, and for some reason wasn't a fan of running back Alex Collins' Irish dance routine, giving it a "D". "I'm telling you, nobody loves riverdancing more than this guy. Unfortunately, I wasn't overly impressed with his effort last week (he earned a C-) and this one isn't much different," Blackburn wrote.