Predictions for Ravens vs. Steelers
It was just a couple weeks ago that the Ravens were flying high and the Pittsburgh Steelers were staring down the possibility of a historically bad season.
Now the Ravens are heading to Pittsburgh to face their arch rivals Sunday with a two-game losing streak and major concerns about – of all things – their defense. The Steelers, conversely, are coming off a dominant performance against the Cincinnati Bengals Monday night and have an opportunity to leapfrog the Ravens into second place in the AFC North (or a three-way tie at the top).
While the teams may be trending in opposite directions at the moment, nearly 70 percent (42 of 61) of the pundits we looked at believe the Ravens will leave Pittsburgh with a victory.
Here's a sample of what pundits are forecasting for the game:
The Ravens defense will get back on track against a Steelers offense led by second-year quarterback Mason Rudolph, who will be making his third career start.
The Baltimore Sun's Jonas Shaffer: "The Steelers' rushing offense has shown no bite this season, and the Ravens play aggressively enough to snuff out their short-passing game."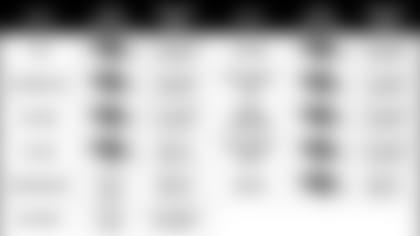 Pro Football Talk's Chris Simms: "The Ravens are not very good at pass defense. The problem is Pittsburgh's pass offense [isn't] that good either. I don't think they can necessarily capitalize on some of the things that other teams can capitalize [on] against the Baltimore Ravens."
CBS Sports' Brady Quinn: "To me, this is a bounce-back game. You watch the Pittsburgh Steelers, that dink and dunk with Mason Rudolph, if they don't open things up, I don't think they can survive winning this division, winning this game, the way they're playing on offense right now."
Cornerback Marlon Humphrey will make Steelers wide receiver JuJu Smith-Schuster a non-factor. (Smith-Schuster was held out of practice Wednesday and yesterday with a toe injury but is expected to play.)
Baltimore Beatdown's Taylor Ciotola: "Marlon Humphrey is solidifying himself as one of the best cornerbacks in the game and we are able to witness first-hand, week after week. Look for Humphrey to shut down his next challenger, JuJu Smith-Schuster."
The Ravens will be able to run the ball effectively against the Steelers.
Walker: "The Ravens still lead the league in rushing and yards per carry after piling up 173 yards against the Browns. … The Steelers have fallen well below their usual standards, allowing opponents to outgain them 491 yards to 258 yards on the ground. The San Francisco 49ers and Seattle Seahawks both ran for more than 150 yards against Pittsburgh. Rookie Devin Bush leads the team in tackles, but neither he nor fellow inside linebacker Mark Barron have graded well against the run, according to Pro Football Focus."
Ciotola: "Mark [Ingram II] is very proud to 'Play Like A Raven' and wear the purple and black. This is his first taste of the Ravens-Steelers rivalry and he wants to get the team moving in the right direction. Look for Ingram to have a heavy dose of touches against the Steelers."
Russell Street Report's Matt Wise: "The Ravens rushing attack could go a long way in helping their defense. It feels like it's talked about every week, but it becomes even more critical when the defense is struggling: running the ball and controlling the clock will keep the Steelers offense off the field and limit the opportunities that the Ravens defense has to make the kinds of mistakes that have cost them games in the last two weeks."
The Steelers defense has the personnel to slow the Ravens offense.
NFL.com's Gregg Rosenthal: "The Steelers' defensive front has quite a trio in Stephon Tuitt, Cameron Heyward and T.J. Watt, who are all playing at a Pro Bowl level. If they don't get caught up in all of Baltimore's misdirection, they represent Pittsburgh's best chance to take over the game and disrupt the Ravens' attack."
Sporting News' Tadd Haislop: "If what the Steelers' defense showed us over the last two games is real, they can handle the Ravens and Lamar Jackson at home."
Pro Football Talk's Mike Florio: "The Steelers never got a chance to face Lamar Jackson as a starter in 2018. In 2019, they'll dust off the hit-him-hard-whenever-you-can playbook from 2012 against RGIII."
A key matchup will be Ravens offensive tackle Orlando Brown Jr. versus Steelers outside linebacker T.J. Watt.
Wise: "This one has everything: two young players with NFL pedigrees in a division rivalry who will be battling each other for years to come. A third-year pro out of Wisconsin, Watt has 2.5 sacks to go along with one forced fumble and one interception through four games in 2019. Brown Jr., the second-year RT out of Oklahoma, has looked good and is continuing to show every week why he was a steal in the third round of the 2018 NFL Draft. The matchup between Watt and Brown Jr. on Sunday could have a real impact on the outcome of the game. If Brown Jr. isn't on his 'A' game on Sunday, Watt has the big play ability to ruin the Ravens offense."
Anything can happen in a rivalry of this magnitude.
Ebony Bird's Darin McCann: "We've seen Ryan Mallett beat a good Pittsburgh Steelers team. We've watched Charlie Batch top a good Baltimore Ravens team. All bets are off when these two rivals take to the field, and a road game in Pittsburgh comes with challenges from every direction. … The Ravens can not afford to fall behind early against this team, in that environment, with a young squad. We watched things go off the rails very quickly in that third quarter against Cleveland, and that was at home. Things tend to fall apart even faster on the road."
John Harbaugh Reflects on Ravens Drafting Lamar Jackson
Ravens Head Coach John Harbaugh reflected on the 2018 draft and how he learned the team had traded back into the first round to land Jackson with the 32nd-overall pick.
"We were pushed back into the second round with our next pick yet we had a lot of ammunition, so going back up was the next part of it," Harbaugh said, via Penn Live's Jacob Klinger. "And we were able to do that with Philly. I think we had an idea that was something we could do going into the draft. And that was part of the plan. But to see it unfold the day of the draft was really something.
"I mean I stepped out to get a snack or something after we made our pick, and I came back in and we were in heated conversation, just about to get the deal done. And I looked at Steve [Bisciotti] and he just looked at me and I just kind of mouthed to him 'Lamar?' And he shook his head 'Yeah, Lamar,' and it worked out for us."
Klinger noted that the deal "would reshape the draft around the league and within the AFC North."
"[Pittsburgh Steelers Head Coach] Mike Tomlin took a noticeable interest in the trade report as he gave his press conference on Terrell Edmunds alongside Kevin Colbert," Klinger wrote. "And Pittsburgh would go on to trade up three places in the third round to select Mason Rudolph and say the team had a first-round grade on him."
On Sunday, Jackson and Rudolph will lead their respective offenses in one of the league's fiercest rivalries.
Three Ravens Among Early Front-Runners for NFL Awards
Three Ravens were mentioned as early candidates for major NFL awards by Bleacher Report's Chris Roling. Here's a synopsis of what he wrote about each one:
Jackson (ranked No. 2 among MVP candidates): "The general expectation seemed to be NFL defenses would figure Jackson out and he'd regress. Instead, he's evolved and is averaging 277.5 passing yards per game with a rating of 109.4."
Marquise Brown (No. 2, Offensive Rookie of the Year): "Brown is living up to his first-round status, though a slight regression was inevitable after he started the season against lowly Miami with 147 yards and two scores. He still figures to be among rookie leaders by season's end given his role, though."
Earl Thomas (No. 3, Comeback Player of the Year): "New uniform, same level of play. Earl Thomas' final season with the Seattle Seahawks only lasted four games because of a broken leg. … Thomas has 15 total tackles, an interception and a pass defensed. He's only allowed four completions on eight targets and missed just one tackle. They're all numbers that could further blossom as he gets his feet back under him."