Predictions for Ravens vs. Patriots
Ravens versus Patriots in a primetime showdown at M&T Bank Stadium. What more could you ask for, Ravens fans?
That actually wasn't a rhetorical question. The answer, of course, is a Ravens victory – and more pundits than you might assume believe it will happen.
Even though the defending Super Bowl champion Patriots enter Sunday night's game with an 8-0 record and a 13-game winning streak (including the postseason), 17 of the 58 pundits we looked at picked the Ravens to hand New England its first loss since Week 15 of last season.
The next chapter in the storied Ravens-Patriots rivalry will have a distinctly different storyline than prior encounters. Whereas past match-ups pitted New England's explosive offense against Baltimore's fearsome defense, this one has the Ravens' No.2-ranked offense going against the Patriots' historically dominant defense.
The game also features the first meeting between Patriots quarterback Tom Brady and Ravens quarterback Lamar Jackson. Brady, in his 20th season, is 8-3 all-time against the Ravens (including 2-2 in the playoffs). Jackson, an MVP candidate this season, was 5 years old when Brady won his first of six Super Bowls.
Here's a sample of what the pundits are forecasting for the game:
Jackson's speed will be too much for New England's defense to handle.
NFL.com's Gregg Rosenthal: "As transcendent as [Patriots Head Coach] Bill Belichick's defense is, Lamar Jackson could be the difference Sunday night by exposing New England's biggest weakness: team speed. The Patriots-Ravens matchups have taught me for most of the decade that the better offense usually wins."
CBS Sports' John Breech: "The X-factor in this game is definitely going to be Lamar Jackson. Although Bill Belichick and the Patriots have 24 straight wins over quarterbacks under the age of 24 -- they basically dominate young quarterbacks -- their last loss came in 2012 against another running quarterback (Colin Kaepernick). You can bet [Ravens Head Coach] John Harbaugh also knows this. The Ravens will also be coming into this game off a bye, which means Harbaugh has had two weeks to devise a game plan to beat the Patriots. For most coaches, two years probably wouldn't even be enough, because Belichick is that much better than everyone, but Harbaugh has actually had some success against the Patriots coach."
The Baltimore Sun's Jonas Shaffer: "The Ravens' best hope against such an organized, well-schooled defense might be that one of New England's greatest strengths — the reliability of its man-to-man coverage, even with little safety help — can be used against it. Jackson's three longest scrambles this season, which averaged 29 yards, came after he escaped either a blitz or a spy and no second-level defender was around to stop him. If the Patriots continue to call for man coverage, their linebackers and defensive backs could be turning their backs on a game-breaker."
The Patriots will force Jackson to beat them throwing the ball.
Fox Sports' Eric Mangini: "They're not going to let him beat them with his feet, and they're going to take every opportunity to hit him. We've seen this with mobile quarterbacks against New England all the time. If you're going to put him in harm's way, they're going to hit him. And if they give up a 7- or 8-yard run on the give, fine, because they're just going to keep hitting you … and see whether or not in the fourth quarter you still want to be carrying the ball. … New England is going to make Lamar prove he's a big-time quarterback throwing the ball."
CBS Sports' Pete Prisco: "This is going to be Belichick 101. We're going to see the master at work. He's going to take Lamar Jackson's ability to run the football and render it useless. He will take it away. He will totally force him to throw the football. This guy is the greatest defensive coordinator who ever patrolled the sideline. He will take Lamar Jackson away. 'Here you go, Lamar, you and your passing game, go ahead and beat me.' And you know what? He won't beat them. Not with that secondary, not with that defense."
Pro Football Talk's Chris Simms: "The Ravens haven't seen a defense like this, scheme-wise or personnel-wise. Low-scoring, 20-16, Patriots pull off the win on the road."
Marquise "Hollywood" Brown could play a key role in the outcome of the game.
Ravens Wire's Kevin Oestreicher: "The Ravens have missed Brown on the field as he's been dealing with an ankle injury over the last two games. His presence alone gives Baltimore a whole new dimension to the offense, forcing defenses to respect his game-breaking speed by putting a safety over the top when he's out there. While the Patriots have an elite pass defense, Lamar Jackson loves targeting Brown and has missed him immensely, so I believe Jackson will give his favorite receiver plenty of love on the way to the second 100-yard game of his career."
Russell Street Report's Matt Wise: "There is a real argument to be made that Stephon Gilmore is the best cornerback in the NFL. … Fresh off an injury that kept him sidelined for two games, Hollywood Brown may find himself matched up with Gilmore. While Gilmore is certain to get the better of Brown for most of the night, Brown would have the last laugh if he was able to make one or two of the explosive, game-changing plays that became his signature at Oklahoma. If Brown is able to beat Gilmore in man coverage, make the catch and outrun everyone to the end zone, the Ravens will have a real chance to upset the undefeated Patriots. If Gilmore is able to shut Brown (and the other Ravens WRs) down completely though, it'll be an entirely different story."
Ravens running back Mark Ingram II will have a big game.
NFL Network's Daniel Jeremiah: "I think Mark Ingram could be a big player in this game. You're going to see all that man coverage, which means that if you can pop through that first line, you've got a chance to get some big chunks on the ground, and when you have Lamar Jackson, you've got to honor him in the run game. I think the Patriots are going to try to take away Lamar Jackson as a runner. I think that opens things up for Mark Ingram to have a big day."
The Ravens will win because of their unique offense and the fact they aren't intimidated by the Patriots.
NFL Network's Bucky Brooks: "I'm leaning towards Baltimore in this game because I know the Ravens don't fear the New England Patriots like some teams, and this unique offense that they're playing, it is very challenging to defend. There's something about the way Baltimore plays that leads me to believe they're going to pull off an upset at home."
The maligned Ravens pass rush will step up.
Baltimore Beatdown's Taylor Ciotola: "This Ravens pass-rush is much more effective against a quarterback like Tom Brady who isn't going to move the pocket and extend plays. The sack numbers will go up against New England, and Tyus Bowser and Jaylon Ferguson will have a say in that. Look for both of these linebackers to receive a drastic increase in snaps and effectively take over where [Pernell] McPhee left off."
Brady is still Brady, and he'll rally the Patriots to a come-from-behind victory.
Jeremiah: "It's going to be a night game. The atmosphere's going to be incredible. The Ravens are going to be fired up. They're going to jump out to a big lead, but I think this is the week where we see some of that Tom Brady magic. This is not like Ravens defenses in the past. … I think Tom Brady ends up showing us why he is the GOAT."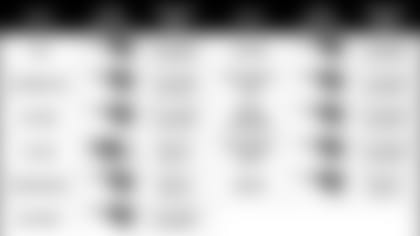 Lamar Jackson Is the 'Ultimate Cheat Code'
Jackson was referred to as "Mr. Video Game" by his high school coach because of his otherworldly moves when he scrambles. So what can opposing coaches do to prepare for him?"
It's hard to imagine Belichick playing video games, but a number of Jackson's teammates are gamers. "Hollywood" Brown is one of them who plays "Madden" as Jackson. The rookie wide receiver described one experience he had playing the game to The Sun's Shaffer.
"He was playing with the Ravens — he plays exclusively with the Ravens because they're the only team with, well, him — and an opponent blitzed Jackson," Shaffer wrote. "So he scrambled to the right. When he couldn't turn the corner, Brown spun Jackson back around and reversed field. As Ravens blockers picked up the line of defenders chasing after Jackson, he finally had time to throw and an open target downfield. That receiver was Brown, of course."
Brown said: "He's, like, cheating-fast on the game. It's ridiculous. No one can stop him.
"He has an NFL-best 262 scramble yards this season – 88 more than anyone else – by spinning, sidestepping, stiff-arming and slashing his way through defenses," Hensley wrote. "But he can also hurt teams with his arm, having produced three touchdown passes when throwing on the run (which ranks only behind Russell Wilson, Philip Rivers and Jacoby Brissett). For teammates, Jackson's improvisational skills can lead to excitement, confusion and sometimes awkward collisions. For defenders, it's a mixture of frustration, mind games and awe."
Shaffer noted that "Jackson's ascent has helped his virtual attributes almost as much as the Ravens' second-ranked offense. His awareness rating has soared. His throwing accuracy has kicked up a few notches. Madden Jackson's Achilles' heel might actually be Real-Life Jackson's biggest improvement: his ball security."
Ravens offensive Orlando Brown Jr. said of "virtual Jackson: "He fumbles way too much. They've got to fix that."
Michael Pierce Is in Midseason Form
It was an ominous sign when Michael Pierce showed up to minicamp in June well above his 2018 playing weight of 340 pounds, but the Ravens defensive tackle learned from that mistake and has quickly returned to form as a key player on the run-stuffing defense.
"Prior to this year, I hadn't really had any hiccups in my career," Pierce said on Glenn Clark Radio earlier this week. "I hadn't been injured much, I haven't missed any practice time for any particular reason, no off-the-field issues, so it was a real life reminder that the game I love can be taken away for any reason."
The Ravens' physical play on defense by players such as Pierce have led to a new nickname for the unit.
"It's FSU and it doesn't stand for Florida State," Pierce told Clark.
Pierce said he is looking forward to the challenge of playing against Brady and Belichick Sunday night.
"That's the Michael Jordan of our sport, and Bill Belichick is obviously one of the greatest coaches – regardless of any sport – to coach, so yeah, anytime you get to go against those guys, knowing that we have a good record, knowing that we have a good team and you get to feel good about your chances ... it gets your arm hairs standing up," Pierce said.
Pierce said the Ravens' win over the Seattle Seahawks two weeks ago, combined with the return of several players who had been injured, has the team feeling good about itself.
"For us, it was a huge confidence booster, playing against Russell Wilson, who has been playing at an MVP level ... so we've just got to build on it," Pierce said. "We are getting Jimmy [Smith] back healthy, we're getting Peanut [Onwuasor] back healthy and hopefully Hollywood and those kinds of guys. I think that's going to do wonders for us this week."