Predictions for Ravens vs. Bengals
Analysts are giving the Ravens a pretty sizable advantage in this Sunday's contest against the Cincinnati Bengals. Of the 55 pundits considered, 45 picked the Ravens to win.
A victory for the Ravens would raise them to 5-5, while also bringing the Bengals down to that same record. It would also keep Baltimore in the thick of the playoff race.
This Sunday is as high stakes as it can be for a Week 11 contest, and most pundits acknowledged how badly both teams could use a win.
Here are a few predictions that pundits see happening that will lead to a Ravens victory:
Whoever steps in at quarterback for the Ravens will have success facing a Bengals defense that has allowed at least 500 yards in three straight games.
"It could be Robert Griffin III or rookie Lamar Jackson. Whoever plays will be facing a Bengals defense that has been awful, which led to the firing of coordinator Teryl Austin. Coach Marvin Lewis will take over handling the defense. It won't matter. The talent isn't there. The Ravens will win no matter who plays quarterback," CBS Sports' Pete Prisco wrote.
"The Ravens likely will be starting either a rookie in Lamar Jackson or a banged-up Joe Flacco, and yet that should be enough against a dreadful Cincinnati defense," The Baltimore Sun's Jonas Shaffer wrote.
Jackson makes an impact, regardless of if he starts or not.
"There might not be a more ideal situation for Jackson to make his first career start, and whether he starts or not, he will be a factor in a game that -- for now, at least -- salvages the season," PressBox's Bo Smolka wrote.
The Bengals offense really misses wide receiver A.J. Green for the second straight week.
"With receiver A.J. Green sidelined by a toe injury, the Bengals offense is nowhere near as fearsome," Shaffer wrote.
With Jackson under center, the Ravens run game finally has a breakout performance.
"The Ravens could be starting Lamar Jackson at quarterback for the first time given Joe Flacco's injury. That's a great thing, because it will make Baltimore more focused on running the ball and using multiple tight ends to support Jackson and [running back] Alex Collins against a struggling Cincinnati front seven," Iyer wrote.
"It's about the Cincinnati Bengals secondary and their linebacking core not making tackles on both of those levels. They've struggled with that and I'm looking at Alex Collins and the Baltimore Ravens saying 'Look, forget about the quarterback issue, we're gonna run it right down your throat.' I like Baltimore and its physicality in this game," ESPN's Darren Woodson said.
The Ravens are 8-2 after the bye under Head Coach John Harbaugh. That trend continues.
"With so much uncertainty I'll take the team the plays better defense, especially since that team is off a bye and playing at home," The Athletic's Zac Jackson wrote.
"The Bengals have been lousy on both sides of the ball in recent weeks, and they're banged up. The well-rested Ravens will keep their season alive with a commanding defensive effort at home," The Baltimore Sun's Childs Walker wrote.
Here are some reasons why pundits are picking the Bengals:
The Bengals defense will be out to prove something after a string of rough performances, and the firing of Austin.
"I think bruised pride from the blowout to the Saints and the staff shakeup are going to have the Bengals energized against a team they have had a lot of success against of late," The Athletic's Jay Morrison wrote.
Cincinnati's talented rookie safety Jessie Bates makes a big impact.
"Jessie Bates, a nice young defensive back for the Bengals, he's going to make a play in the fourth quarter to win this game," ESPN's Ted Bruschi said.
Baltimore's offense doesn't do enough to pull out the victory.
"We don't know who is starting at quarterback for the Ravens, making this tough to predict. The Bengals were absolutely humiliated on Sunday by the Saints, allowing 52 points, and while the defense is the league's worst, can Baltimore take advantage? I say no," FanSided's Matt Verderame wrote.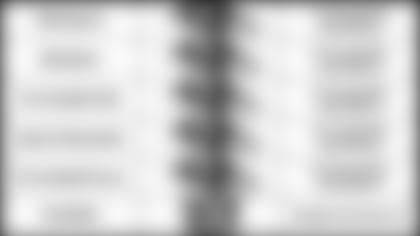 Michael Vick Believes Lamar Jackson Has a Great Coach in Marty Mornhinweg
The quarterback that Jackson is most often compared to is Michael Vick. The four-time Pro Bowler holds the NFL record for most career rushing yards for a quarterback (6,109), as well as most in a season (1,039). Vick is a longtime admirer of Baltimore's rookie, and notably sent out a tweet saying that Jackson was actually better than him in college.
One of Vick's best seasons came in 2010 with the Philadelphia Eagles, when he won the NFL's Comeback Player of the Year. Vick's offensive coordinator that season was Marty Mornhinweg, who now holds the same title in Baltimore.
During an appearance on Glenn Clark Radio, Vick spoke about how he believes the Ravens are in a great position with Mornhinweg now coaching Jackson.
"I think it's going to be a great fit. … Coach Mornhinweg and I had a great relationship, we still do to this day," Vick said. "Even at this age, I still try to pick Coach's brain and learn as much as I can. … I think Coach will come up with some strategic ways to make Lamar successful. That's what he was able to do with me in Philadelphia, and I don't see why he can't do it in this day and age."
Vick also shed some light on his relationship with Jackson. He said the two have spoken since Jackson was in college, and Vick has done his best to help him. As far as what advice Vick has for Jackson ahead of possibly his first NFL start, he stressed being relaxed.
"That level of comfort is what allows you to go out and be reactionary," Vick said. "In this business, that's what that game is. You have to be able to go out and anticipate things and see what happens."
Vick is excited that Jackson could get his first NFL start in just a couple days.
"The exciting part is knowing that he's about to get that opportunity," Vick said. "When he was in college, we used to speak about the next level and here it is. The opportunity has presented itself, and I hope he's taken it upon himself to be prepared."
Don't Forget About Robert Griffin III
Both Flacco and Jackson missed practice yesterday, which left Griffin to be the lone quarterback taking reps. Flacco has been battling a hip injury he sustained against Pittsburgh in Week 9, while Jackson was a surprise absence due to illness (reportedly a stomach bug).
Some pundits have chalked up Jackson not participating to gamesmanship on the part of the Ravens. However, other analysts think Griffin could be the team's starter on Sunday, and that Jackson's stomach issue is only helping his case.
"The argument for Griffin starting is that he's been there and done that," Ebony Bird's Chris Schisler wrote. "He's an NFL veteran who doesn't need a simplified game plan. He's been asked to make the throws that win and lose games. He's had an NFL game rest on his shoulders before."
NFL Network's Ian Rapoport also thinks Griffin could start, but he doubts that if Jackson doesn't play that it would be because of his stomach.
"It says that he's not ready, which is fine. It's no crime to be not ready," Rapoport said. "If you were to tell me that RGIII ends up starting on Sunday because Lamar Jackson isn't ready to go through a whole game, I would say I'm not surprised by that."
The Ravens' Week 2 contest against the Bengals was not one of slot cornerback Tavon Young's best. Young, who stands at 5-foot-10, struggled in coverage that game, particularly when dealing with the length of Green (6-foot-4), who finished the game with three touchdowns.
Green is expected to miss this game with a toe injury, but the Bengals have another tall talented wide receiver in Tyler Boyd (6-foot-2).
The Bengals could try to move Boyd into the slot to match up with Young in an attempt to replicate the success they had with Green. Many pundits think that battle will be a big one on Sunday, with Russell Street Report's Carey Stevenson and Smolka naming it among their key matchups, while PennLive's Aaron Kasinitz simply named Young as one of his Ravens to watch.
"Expect Bengals quarterback Andy Dalton to test his luck with this matchup relatively often," Kasinitz wrote.
Though Young will be giving up some size, Stevenson thinks his extra motivation could tip the scales in his favor.
"Tavon is surely chomping at the bit to redeem himself and his ability to do so will go a long way in deciding this game," Stevenson wrote.
Ray Lewis is Really Mad at Modern Defenses
It's the era of offense in the NFL. Many of the top teams are finding success having high-octane offenses that can simply outscore the opposition. The combined record of the top five yards-per-game offenses is 35-11-1, while the combined record of the top five least yards-allowed-per-game defenses is 21-24-1.
While the explosive offenses may entertain some fans, it does not amuse Ray Lewis, who definitely misses the days when defense reigned supreme. His issues, which he discussed on this week's episode of Showtime's "Inside the NFL," are with how defenders are approaching their jobs.
During a segment titled "Ray's Workshop," Lewis roasted the defenses that many of these offenses are thriving against, saying "I'm begging defensive coordinators, reteach football."
For Ravens fans who miss those passionate pregame speeches Lewis used to deliver, I strongly suggest watching the clip. It's vintage Lewis, as he gets extremely animated and even at times gets in the faces of his co-hosts, James Brown and Phil Simms, to help make his point.
Lewis also offers a unique perspective of what he perceives to be the main issue with current defenses.
"Fundamentals in football define a champion," Lewis said. "These guys are not communicating anymore. There's no more team football. Why? Because we're in the fantasy league, the Twitter league, the Instagram league. All I got to do is make one play and I am popular again. But popularity comes from team chemistry."
The Ringer's Danny Heifetz listed the best offensive and defensive teammates in NFL history, and running back Jamal Lewis and Ray Lewis from 2003 were mentioned. "This is the only other pair of teammates in NFL history to win offensive and defensive player of the year in the same season."
Baltimore's special teams got plenty of love in Pro Football Focus' "NFL Best At Everything," as kicker Justin Tucker won "Best long field goal kicker," and punter Sam Koch was awarded "Best coffin-corner punter." "In coffin-corner situations (line of scrimmage at their own 41-yard line or further), Koch has drilled 18 of his 20 punts inside the opponent's 20-yard line and averages 38.8 net yards per punt, good for third in each category among punters," Cam Mellor wrote.
Tucker was also named the NFL's Best Kicker by the Associated Press for the second-straight year. "With the best numbers in NFL history despite kicking in the Northeast and outdoors, is there any question Tucker tops this list?" Associated Press' Barry Wilner asked.