Predictions for Ravens vs. Steelers
The pundits are pretty close to evenly split on how the latest installment of the Ravens-Steelers rivalry will play out. Of the 55 analysts we considered, 28 selected the Steelers to win, while 27 picked the Ravens.
If the Ravens win, it'll be their first season sweep of their archrivals since 2015. A Steelers victory would be the first time they've had wins in Baltimore in consecutive seasons since 2002. It would also mean the Ravens would be 4-5, the first time all season they'll have been below .500.
Here are a few predictions that pundits see happening that will lead to a Ravens victory:
The Ravens defense, after having a rough performance in Charlotte last week, wins the big matchup against Pittsburgh's high-powered offense.
The Ravens win their first close game of the season.
"They're home, they understand the enormous stakes of this game and they handled the Steelers on both sides of the ball in Week 4. Expect them to keep their season afloat by the skin on their knuckles," The Baltimore Sun's Childs Walker wrote.
The Ravens up-and-down season takes a turn upwards after last week's disheartening defeat.
"The Ravens will remain on the crazy roller coaster that has brought them back to .500 and deliver a second victory over the Steelers. Trying to figure out how they could beat the Steelers on the road and lose to the Cleveland Browns will make your head hurt, but beating Pittsburgh will chase the clouds away," The Baltimore Sun's Peter Schmuck wrote.
Wide receiver John Brown torches the Steelers forasecond time this season.
Look for John Brown to make those big plays against the Pittsburgh defense. I like Baltimore at home. Why? Because this is their season," CBS Sports' Boomer Esiason said.
The Ravens overcome their plethora of injuries to continue Steelers quarterback Ben Roethlisberger's troubles in M&T Bank Stadium.
"It's a tall order to ask a shorthanded, banged-up Ravens team to hold off a Steelers team that is hitting its stride. But the Ravens are home, they are desperate, and this week-to-week league is unpredictable. Plus, Steelers quarterback Ben Roethlisberger is 3-7 in his career at M&T Bank Stadium," PressBox's Bo Smolka wrote.
Here are some reasons why pundits are picking the Steelers:
The Steelers offense is simply too dynamic for any defense, even Baltimore's.
"The vaunted Ravens defense has not looked as good against balanced offenses, which is what Pittsburgh has with Antonio Brown and James Conner dominating at the same time," Sporting News' Vinnie Iyer wrote.
"This is trouble for anybody in the league, any defensive coordinator that's planning to play against the Steelers because if [running back] James Conner runs the ball the way he's running, putting up 200 yards from scrimmage. Then you have [wide receiver] Antonio Brown on one side who is just starting to heat up, [wide receiver] JuJu Smith-Schuster is playing like he's been in the league for five years, and Ben Roethlisberger is playing with some of the most talent he's played with in his career. No question, the Steelers offense is going to win this one," Good Morning Football's Nate Burleson said.
The Steelers consistently pressure Flacco, who could be getting protected by either a banged-up line, or one with a few backups in it.
"Baltimore's offense has become too pass-happy and predictable, a good break for Pittsburgh's upward-trending pressure defense," Iyer wrote.
The Pittsburgh defense makes more big plays thanBaltimore'sdefense.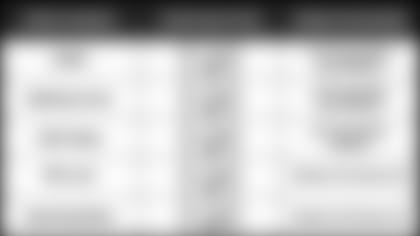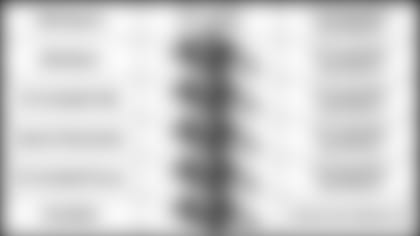 Steelers Draw Motivation from Flacco's Comment
After the first time the Ravens were victorious in Pittsburgh in Week 4, Flacco seemed a little frustrated despite throwing for two touchdowns,[comma] and registering a quarterback rating of 109.5. His reasoning? The Ravens could have scored more points.
In the first half, Flacco overthrew wide receiver Michael Crabtree on a play where he was open with no Steeler defenders in front of him. Running back Alex Collins also fumbled on the Steelers' 1-yard line. The Ravens could have easily scored more points and put the game away earlier.
That is not very commonplace in a Ravens-Steelers game, and Flacco went a little deeper into that in his press conference at Heinz Field.
"It's not like today was the toughest Pittsburgh Steeler games I've ever played," Flacco said. "I've played really, really tough football games against these guys and probably thrown for 150 (yards) but I take pride in some of those games because I battled really, really hard."
"I don't like that comment because I feel like Baltimore week, I'm already preparing my body as if there's going to be a bruising," Steelers safety Sean Davis said this week.
Davis went on to say, "I'm preparing for a bruising. Maybe he got lucky, he might have escaped a couple."
"It's going to be a physical one for sure," Steelers guard Ramon Foster added. "It was kind of shocking. He didn't feel like he was hit hard enough. We'll see how it goes. You don't really see a quarterback saying anything like that."
"Here's the thing: Flacco wasn't wrong," Wilson wrote. "The Ravens were 0-3 in the previous matchups against the Steelers, and in the three games before that – all Baltimore wins – the average margin of victory was 4.3 points. And in the 20 regular season games Flacco has played against Pittsburgh (he's 10-10, by the way), the 363 passing yards he had in late September was a career best."
During his press conference on Wednesday, Flacco was asked about what he's seeing from the Steelers defense now as opposed to in Week 4.
"When you turn on the tape, you see a lot of speed, you see them pushing the pocket a little bit, getting after the quarterback, doing some more things to let those guys really go and play fast and aggressive," Flacco said. "I think they've looked good in the short time since we've played them. They're a good football team for a reason. If there are little things here and there that they need to get better at, they do a good job cleaning things up and getting after it."
Something tells me the Steelers won't care too much that Flacco has been impressed with how they've recently played.
ESPN Predicts What Ravens Will Look Like in Two Years
ESPN's Bill Barnwell took a stab at predicting which players will still be on their current NFL team's roster in 2020. He divided current players into three different categories: virtual locks, on the bubble and unlikely.
Among those Barnwell predicts will still be a Raven in 2020 are quarterback Lamar Jackson, left tackle Ronnie Stanley, outside linebacker Matthew Judon and defensive tackle Brandon Williams. Barnwell also thinks inside linebacker C.J. Mosley, who is currently in the midst of the final year of his rookie contract, will still be with the Ravens.
"Mosley is due for an extension after the season, and while the Ravens have let young talent leave in years past, it's difficult to imagine Baltimore letting the heir apparent to Ray Lewis leave after three Pro Bowl seasons in his first four years," Barnwell wrote.
Barnwell also predicts the Ravens will keep kicker Justin Tucker, writing "Tucker will likely become the highest-paid kicker in football history this offseason."
Notable players on the bubble include wide receivers John Brown and Willie Snead IV, as well as safety Tony Jefferson and outside linebacker Tyus Bowser. Barnwell also named defensive tackle Michael Pierce in that group.
"The Ravens haven't placed an emphasis on retaining interior linemen in years past, and after handing Williams a five-year, $52.5 million deal in 2017, they might not be able to afford Pierce," Barnwell wrote.
Barnwell placed outside linebacker Za'Darius Smith in the bubble group too, despite the excellent campaign he's currently having with 5.5 sacks, citing that "the Ravens let [linebacker] Pernell McPhee leave under similar circumstances."
The unlikely category was mostly comprised of the older players on Baltimore's roster, like safety Eric Weddle, outside linebacker Terrell Suggs, and Flacco.
Some Potential Ravens Pro Bowlers
G Marshal Yanda: Bradshaw believes Yanda has as good a shot as any Raven to make the Pro Bowl because not only has he played at a high level, but he has name recognition too. In terms of how he's played, Yanda has been extremely consistent this year according to Russell Street Report's Ken McKusick, who has given him a grade in the A range in all but two games this season. In both of those contests, Yanda scored a B.
"When healthy, Marshal Yanda had a legitimate claim to being the best offensive linemen in football regardless of position," Bradshaw wrote.
DT Michael Pierce: Pro Football Focus grades Pierce as the best player on a Ravens defense that is currently No. 1 in scoring in the NFL. Surely that warrants a spot in the Pro Bowl? Bradshaw thinks so, but also believes it may be tricky for Pierce, who has 11 tackles this season, because of name recognition with voters. Pierce has also missed two games because of injury.
"Pierce has been instrumental to a Ravens defense that has been lights out for most of the year, and it's far time he's given recognition for his craft," Bradshaw wrote.
LT Ronnie Stanley: As well as Yanda has played this season, Bradshaw believes there's an argument that Stanley has been Baltimore's best offensive lineman. Since being drafted as the No. 6 pick in 2016, Stanley continually progressed through his first two seasons, but has taken a big jump in his third year.
"The Ravens have seen how much they miss Stanley when he's banged up and he is clearly one of the most valuable pieces to the offense," Bradshaw wrote.
To see which other Ravens Bradshaw thinks could get Pro Bowl recognition, click here.