One Thing the Defense Is Lacking? Game-Changing Plays
Baltimore's defense has done a lot of things at a very high level this year.
The group is first in the NFL in yards allowed per game (300) and points allowed per game (18.1).
The Ravens are second in passing yards allowed per game (205.4) and third in rushing yards allowed per game (77.8). Baltimore has also done an excellent job of getting opponents off the field, ranking first in forced punts (59) and fourth in third-down conversion percentage allowed (36).
"The two things missing are the red-zone defense (they rank No. 22) and the lack of forced turnovers," Zrebiec wrote. "Only two teams — the Tampa Bay Buccaneers and the San Francisco 49ers — have fewer than the Ravens' seven takeaways."
This turnovers discussion isn't a new one for the Ravens. The defense's last turnover came on a botched pitch from New Orleans Saints quarterback Taysom Hill in Week 7 that defensive tackle Michael Pierce pounced on. Baltimore hasn't hauled in an interception since cornerback Tavon Young's diving pick of Baker Mayfield on the Browns' first drive in Cleveland in Week 5, a streak that spans 15 quarters.
As for the red-zone defense, the Ravens have allowed touchdowns on 63 percent of their opponents' trips. That number has increased in recent games as well, as Baltimore has given up touchdowns on 82 percent of its opponents' appearances in the red zone over the last three games.
What's frustrating is the Ravens did well in both of these areas last year, ranking first in takeaways (34) and interceptions (22), as well as placing ninth in red-zone situations (49 percent).
"Until the defense starts making a few game-changing plays, it won't get the credit for how well it has played for much of the year," Zrebiec wrote. "That's just reality of it."
The defense's most recent performance against the Cincinnati Bengals was a microcosm of how the unit has done for the majority of 2018. Baltimore did a lot of things well, particularly limiting Bengals quarterback Andy Dalton to 19-of-36 on his passing for 211 yards.
The group was even more effective against the run, especially when the defense's personnel is taken into account.
The Bengals were forced to punt on six of their 11 drives. What was missing from this performance though was a turnover, which the Ravens couldn't create even though "Dalton gave them several opportunities Sunday and they couldn't convert," Zrebiec wrote. The Bengals also scored touchdowns on both of their trips to the red zone.
Up next for the Ravens is the Oakland Raiders, who despite only having two wins this season, have around the league average when it comes to protecting the ball with just 13 turnovers. The Raiders have done an even better job of that lately though, committing just two turnovers in their past four games. After Oakland, the Ravens head to Atlanta, which leads the league with just eight turnovers this season.
It won't come against easy competition, but the defense has to start creating more game-changing plays. As Zrebiec put it, "The Ravens have forced the most punts in the league, but a bigger premium is put on forcing turnovers."
If the Ravens are able to improve in those areas, they would have the most complete defense in the NFL.
Everyone Calm Down About How Much Lamar Jackson Ran the Ball
After quarterback Lamar Jackson registered 27 carries this past Sunday, the Ravens were criticized by some for continually putting their talented rookie in harm's way. As NFL Network's Deion Sanders put it, "You can't run this kid 27 times. That's not right for a human being."
"Let me attempt to be the voice of reason: Calm down," Ruiz wrote. "Jackson isn't going to be running the ball over 20 times a game going forward. That wasn't even the plan for the Bengals game. The Ravens wisely made the read option a significant part of their offensive game plan; and, for whatever reason, the Bengals were content to chase the running back and let Jackson take off with the ball."
Ruiz took a look at a variety of those plays the Ravens ran and indeed, the Bengals gave Jackson some space to run the ball.
Jackson even had a couple reads where he ended up keeping the ball when he probably should have handed off to the running back based off what the Cincinnati defense was doing, which is a mistake that's to be expected in a rookie's first start.
"He has the kind of speed that allows him to get away with 'bad' reads," Ruiz wrote. "That inflated Jackson's carries to a record level."
Ruiz believes Jackson's first start was a success and thinks a lot of the credit should go to the rookie for how poised he was on Sunday. Still, Ruiz also thinks a good amount of credit should also go to the game plan concocted by Offensive Coordinator Marty Mornhinweg and his staff.
"We should also be applauding the Ravens for tailoring the plan to their quarterbacks, not criticizing them for doing so," Ruiz wrote. "While running Jackson 27 times a game won't be a sustainable model, Baltimore should not alter their approach too much in response to the backlash."
Let's Take a Trip to the Twilight Zone: Lots of Similarities Between Joe Flacco's and Lamar Jackson's First Starts
Considering how the 2017 season ended, there was certainly a sense of déjà vu this past Sunday when the Bengals had the ball late in the fourth quarter and were driving against the Ravens.
For RavensWire's Kevin Oestreicher, that wasn't the only case of déjà vu happening on Sunday. There was plenty of similarities between Jackson's first start and Joe Flacco's debut back in 2008.
"They weren't symmetrical, as Jackson put up far more yards on the ground and Flacco had more pass attempts, but they both got their starts under the same circumstances," Oestreicher wrote.
Let's start with the basics. Both Flacco and Jackson played at M&T Bank Stadium against the Bengals in their first starts and were victorious in a one-score contest.
They also both started as a result of the quarterbacks ahead of them on the depth chart being unable to play. Kyle Boller suffered a shoulder injury and Troy Smith was sick, which led to Flacco's first start. A decade later, it was Flacco's hip injury that opened the door for Jackson.
Though Flacco did pass the ball more, they ended up with similar totals. Flacco finished with 129 yards on 15-of-29 passing, while Jackson completed 13-of-19 passing attempts for 150 yards.
As a result, the Ravens heavily ran the ball in each of their first starts: 54 times in Jackson's, to 46 during Flacco's. And while Jackson's 27 carries easily dwarfs Flacco's four, don't forget that Flacco made a big impact in his debut with his legs, too, with a 38-yard rushing touchdown.
The similarities go even further though, as Oestreicher noted each had the same head coaches in their first start.
"Coincidently enough, Marvin Lewis and John Harbaugh were the head coaches in both Flacco and Jackson's debuts," Oestreicher wrote. "Harbaugh made his coaching debut with Flacco in 2008, and 10 years later he helped Jackson get his first win in his first start."
It's pretty remarkable that with how much turnover there is in the NFL at the head coach position that two quarterbacks making their first starts a decade apart could have the same two head coaches in the game.
Oestreicher looked to the CBS broadcasting booth to take the odd similarities even further.
"What's even more crazy is that for both games, Kevin Harlan was the main announcer," Oestreicher wrote. "He called Flacco's debut, then 10 years later was in the booth for Jackson's, delivering the same energy and great play-by-play announcing that he's been known for."
If you don't believe Oestreicher, check out the highlight videos below of the quarterbacks' first starts and you'll hear the same voice in each video.
I don't know about you, but I definitely feel a little bit like I'm in the twilight zone. Or as Oestreicher put it, "It's funny how these things work out, and sometimes, it's even pretty cool."
Ravens Take Big Leap in Power Rankings
The prominent national power rankings had not been kind to the Ravens for the past month. A three-game losing streak will do that.
It was a different tune this week though, as the Ravens rose in the 12 lists we looked at. On average, the Ravens jumped 4.41 spots per ranking. The Washington Post's Mark Maske moved the Ravens the furthest, raising the team eight spots from No. 19 to No. 11.
"The way the Ravens played in Sunday's triumph over the Bengals, with rookie QB Lamar Jackson getting 27 carries in his first NFL start, is not sustainable for Jackson and might not be effective against the league's better teams," Maske wrote. "But it gave the Ravens a win they needed badly."
For a lot of pundits, Baltimore's rushing attack having a breakout performance spearheaded by Jackson and rookie running back Gus Edwards was a big factor in the team's rise.
"The kid showed a boatload of poise, calmly keeping for numerous first-down runs and also tucking it in the belly of Gus Edwards for several forays into the Bengals' defense," NFL.com's Elliot Harrison wrote. "What a ground attack; you don't see NFL offenses chalk up close to three bills on NFL defenses too often."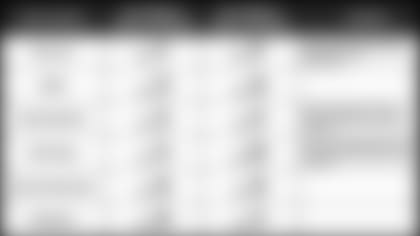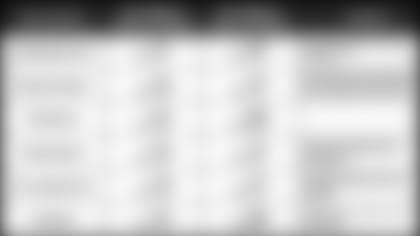 Pro Football Focus' Michael Renner listed the position needs for every team heading into the 2019 NFL Draft. For the Ravens, Renner chose edge defender, interior offensive line and linebacker. "[Outside linebacker] Za'Darius Smith has come on strong opposite Suggs, but this was a defense that had an embarrassment of riches as pass-rusher just a few seasons ago," Renner wrote.
Zrebiec named a player that has been a little under the radar that has been playing a high level in recent weeks. "Quietly, Ravens cornerback Jimmy Smith has been much-improved over the past couple of weeks," Zrebiec wrote. "That should be expected as Smith knocked off the rust after a long absence because of an injury and suspension."