Predictions for Ravens vs. Chargers
It should be noted that the number of pundits picking the Ravens isn't an indication of how they view the team, but rather how highly they regard the Chargers. Topping Kansas City on the road last week has many pundits predicting the Chargers will be the AFC's representative in the Super Bowl.
This is a game that many view as a must-win for the Ravens to make the playoffs, and it'll certainly be a tough matchup, which is just how Head Coach John Harbaugh likes it.
"Good! Make it the toughest possible road that we could have, and that's what our guys thrive on," Harbaugh said Monday.
Here are a few reasons why pundits are picking the Chargers:
The Chargers defense slows down rookie quarterback Lamar Jackson, who struggles against the best run defense he has started against.
"I think that the league in focusing on him now, because this is a Baltimore team that is likely headed to the playoffs, it changes the focus. They have more tape on Lamar, and they recognize, 'Look, we need to keep him in the pocket, we need to make him throw,' because he is a mid-level passer now at best. You've got to prevent him from getting out and making the big plays. I think the Chargers defense has the speed, and they have the guys up front to be able to contain Lamar Jackson. This is going to be Lamar's most difficult game that he's seen," ESPN's Steve Young said.
The return of weapons like running back Melvin Gordon and wide receiver Keenan Allen enhances an offense led by quarterbackPhilipRivers that did well without them.
"The Chargers are optimistic they'll have their banged-up playmakers healthy enough to play. That would make them the more complete team, even though the Ravens suddenly can run the ball on anybody," Sporting News' Tadd Haislop wrote.
"When the Chargers do mount a drive, don't think Baltimore has a corner who can box up Mike Williams in the red zone, other than maybe Jimmy Smith -- who will presumably be manning Keenan Allen. However it plays out, love this matchup," NFL.com's Elliot Harrison wrote.
"At some point, as Philip Rivers is expected to have both Melvin Gordon and Keenan Allen healthy around him again, Los Angeles will throw Baltimore off schedule by making the bigger pass plays and finishing off drives," Sporting News' Vinnie Iyer wrote.
The Ravens having to travel across the country on a short week, while the Chargers get to stay at home with two extra days of rest.
"The Chargers are coming off one of this NFL season's most impressive wins — and they didn't even have their top receiver or running back fully available. The Ravens will face a rush defense that isn't terrible — and on three fewer days of rest," The Baltimore Sun's Jonas Shaffer wrote.
"This short-week road trip is tough, and the Chargers are simply the more well-rounded team," Iyer wrote.
As for reasons why the Ravens will win, Walker was the only pundit who actually explained his choice. He laid out a formula for beating the Chargers that he thinks the Ravens will be able to follow.
"The Chargers are at home, tied for the AFC's best record and sitting on three extra days' rest. They're led by one of the league's best quarterbacks in Rivers and also play solid defense," Walker wrote. "But look a little closer, and teams such as the Tennessee Titans and Denver Broncos have established a blueprint for playing well in Los Angeles using ball control and tight defense. The Ravens will use that formula to upset the Chargers, 23-21, and keep their playoff hopes alive."
The Broncos were able to beat the Chargers, despite allowing 479 yards, but they did force two key interceptions from Rivers. They also established the run, and running back Phillip Lindsay finished with 79 yards and two touchdowns. It should also be noted that Denver had success on the ground despite having a non-mobile quarterback, Case Keenum, starting for them. Imagine how much more effective the Ravens could be on the ground than Denver with Jackson being a dangerous as he is?
There's no doubt about it, the Ravens are up for a stern test this weekend. But there is a formula for winning in Los Angeles, and Baltimore has the pieces in place to follow it.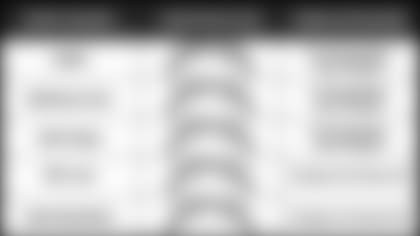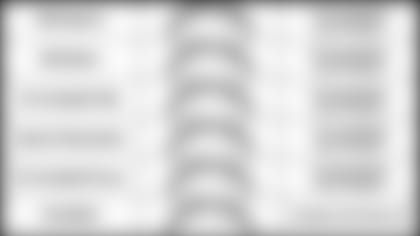 Bovada Sets Odds on Joe Flacco's Most Likely Destination
It seems unlikely that quarterback Joe Flacco will remain in Baltimore next season. With Jackson emerging as a reliable starter, the 33-year-old is set to make too much money for a backup quarterback.
Bovada, a popular online sportsbook, has actually put out odds on which roster Flacco will be a part of during Week 1 of the 2019 season. The current favorites are just a few miles down I-95: the Washington Redskins.
Longtime NFL executive Gil Brandt believes the Redskins would be a good fit for Flacco. He listed Washington at No. 2 on his list of teams that would be the best fit for Flacco, not necessarily "where he is most likely to go."
The situation for the Redskins hinges on their quarterback, Alex Smith, who is signed for another three years. Smith's campaign ended with a broken right leg, and he contracted an infection from the surgery to repair it, putting his NFL future in doubt. If Smith is unable to play, Brandt thinks Flacco and the Redskins would be a great match.
"Heading into the game in which Smith went down, Washington was 6-3 and in first place in the NFC East, proving the supporting cast's ability to compete when paired with reliable quarterback play," Brandt wrote. "Shoot, Washington has been able to keep its playoff hopes afloat with Josh Johnson -- who, until last Sunday, hadn't started a game since 2011 -- under center. This team's quarterback plan was thrown into disarray by Smith's injury, but Flacco should have no problem stabilizing Washington's immediate future."
The only team Brandt believes would be a better fit for Flacco is the Jacksonville Jaguars, which coincidentally, Bovada has as his second-most likely destination.
To Brandt, Jacksonville has an excellent defense and a strong running game that's been brought down by the subpar play of quarterback Blake Bortles. As Brandt put it, "If, hypothetically speaking, Flacco had been in Jacksonville this year, the Jags would have won more than four games by now."
"Bortles simply didn't work this year, whether it was because the coaching staff didn't realize Bortles' limitations or because the supporting cast failed to live up to expectations," Brandt wrote. "Jacksonville only has so many years left to make good on its promising defensive core. Acquiring Flacco would be a good place to start."
Lamar Jackson to Have Big Game With His Arm
"Jackson will throw for over 350 yards against the Chargers…," Odeniran wrote. "With Los Angeles expecting a heavy dose of Baltimore's running game, Jackson will exploit the Chargers' gameplan that likely puts eight men in the box, which will open up the passing game for wide receivers, John Brown, Willie Snead and Michael Crabtree to exploit."
With how run-heavy Baltimore's offense has been Jackson hasn't eclipsed 180 yards in any of his five starts, in large part because the most pass attempts he's had in a game is 25. He would have to throw the ball a lot more to get to 350 … or connect on a couple big plays.
Still, a scenario where Jackson throws for a lot more yards than he has been isn't difficult to envision. If the Chargers choose to stack the box to slow down Baltimore's dynamic rushing attack, that will leave some holes in the secondary which Jackson could exploit.
To get into the range of passing yardage that Odeniran is talking about though would probably require a heavy dose of Brown. So far, the speedy wide receiver and Jackson haven't linked up as well so far as the two would like, with Brown only registering five catches in the past five games.
That being said, if the Ravens go for a big play, Brown will likely be the target – just ask the Steelers.
Don't Sleep on the Other L.A. Running Backs
The Chargers have a lot of weapons on offense that get a lot of attention, starting with the Pro Bowl duo of Gordon and Allen. Though both of those guys will get plenty of the defense's attention on Saturday, Russell Street Report's Carey Stevenson hopes running backs Austin Ekeler and Justin Jackson don't get lost in the fold.
Ekeler is a change of pace back that has had tremendous success this season, averaging 5.1 yards per carry and trailing only Allen and Gordon in receptions (39). He's listed as doubtful for Saturday though, which means Jackson, a rookie, could step into Ekeler's role.
With both Gordon and Ekeler battling injuries recently, Jackson has made the most of his opportunities. He rushed for 63 yards on just eight carries against Pittsburgh, and ran for 58 yards on 16 attempts last week against Kansas City. He scored touchdowns in both games, and against Kansas City he also caught three passes for 27 yards. As Stevenson put it, "Jackson offers a lot of the same dynamic," as Ekeler.
Whether it's Ekeler or Jackson in the change of pace running back role, Stevenson believes inside linebacker Kenny Young would be a logical matchup for them.
"Because of how good the Chargers have run the football this year I don't think we see a lot of dime in this game which will lessen [safety] Anthony Levine's role in defending the short to intermediate parts of the field," Stevenson wrote. "The Ravens will need a big game from Kenny Young as he's really the only other front seven guy that can match up with these backs."
NFL Network's Kyle Brandt has an issue with running back Gus Edwards, and it doesn't have anything to do with him as a player or person: it's his nickname. "Am I the only one triggered by Gus Edwards being called 'The Bus?'" Brandt asked. "AFC North, [Steelers running back] Jerome Bettis is a Hall of Famer…. I know it rhymes with Gus. The bus just rubs me wrong."
PFF's Nathan Jahnke focused on Edwards and running back Kenneth Dixon in his weekly 32 stats to know segment. "Over the last five weeks, only five backs have logged 25 or more carries without being tackled for a loss," Jahnke wrote. "Two of them are Gus Edwards and Kenneth Dixon."