Predictions for Ravens vs. Chiefs
For the first time this season, an overwhelming majority of pundits believe the Ravens will not win on Sunday.
It isn't surprising the Chiefs are getting a lot of support this week. Their 10-2 mark is the best in the AFC, they have the No. 1 scoring offense in the NFL and they haven't lost at home this season. Make no mistake about it: this is as tough a test as the Ravens have encountered this year.
If the Ravens do emerge victorious on Sunday, it would give them an 8-5 record, and would be a big step forward in the wild-card race. A Pittsburgh Steelers loss in Oakland combined with a Ravens win would see Baltimore jump into first place in the AFC North.
Here are some reasons why pundits believe the Ravens will win:
The Ravens combine a clock-controlling offense with a punishing defense to render the Chiefs offense ineffective.
"Kansas City is the best team the Ravens have faced this season, but the Ravens are the opponent perhaps best suited to limit Patrick Mahomes and Co. There will be plenty of points, but the Ravens' ball-control philosophy and top-flight secondary give them an edge," Shaffer wrote.
"If the Ravens can control the ball like that, keeping Patrick Mahomes and the Chiefs' high-powered offense off the field for large chunks of time and their own No. 1 defense fresh, they could win this game. The Chiefs defense ranks at or near the bottom of the league in yards (31st), passing yards (last), points allowed (27th) and rushing yards (22nd). Sure, it seems unlikely, but the Ravens and [quarterback] Lamar Jackson could pull this off," Badie wrote.
"The Ravens should be able to control the ball against the Kansas City defense and reduce the number of possessions for Patrick Mahomes. If so, the stage will be set for a big road upset," Schmuck wrote.
"If they are able to control the ball, then I think the Ravens defense will be able to slow down this Chiefs offense. You look at the corners for the Baltimore Ravens, if everyone is healthy, they got guys who can match up with the skill position players of the Chiefs," ESPN's Chris Canty said on Fox Sports One's Show "First Things First."
The Ravens rush attack keeps rolling against a struggling Kansas City defense.
Kansas City's offense becomes one-dimensional without running back Kareem Hunt.
"The Chiefs are going to be facing a real defense for the first time since releasing running back Kareem Hunt, which should slow their roll," Schmuck wrote.
Here are a few reasons why pundits believe the Chiefs will win:
Chiefs quarterback Patrick Mahomes spearheads an offense that the Ravens can't slow down.
"Baltimore loves to blitz, which they will do against Patrick Mahomes. I think that will disrupt him some, but not enough. The Chiefs will win it, but the Ravens will hang around with Lamar Jackson at quarterback," CBS Sports' Pete Prisco wrote.
Mahomes makes a couple plays late to win a close game.
"The Ravens bring a nasty defense and a nasty attitude to each and every game, and they try to get you out on first, second, third down and be physical with you. In the end, Patrick Mahomes, his competitive nature will show up and they find a way to win this game in the fourth quarter. It's going to be tight all the way through," ESPN's Darren Woodson said.
The Ravens can't slow the lightning quick Hill, and their struggles in defending tight ends continues against the three-time Pro Bowler, Kelce.
"The Ravens' defense still has some key holes against slot receivers and tight ends, which will line up with Tyreek Hill and Travis Kelce using their speed and athleticism to break through. Kansas City will get a good lead at some point and tee off on Jackson," Sporting News' Vinnie Iyer wrote.
Baltimore's run-[add]first offense led by Jackson isn't built to match scores with Kansas City's attack.
The Ravens simply need one too many things to go their way to get the win.
"They can take away that clock, keep Mahomes and that offense on the sideline. If they convert on third-down, Jackson wants to run the ball more than throw it, all he has to do is convert a couple third-down throws, they need some turnovers on defense. So, I am saying there's a lot of things they need to go right, and] I don't think all of that is going to go right," [ESPN's Ted Bruschi said.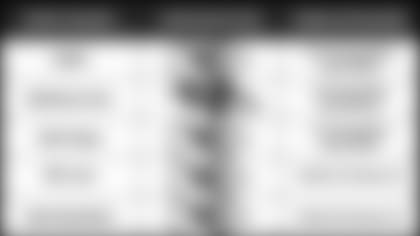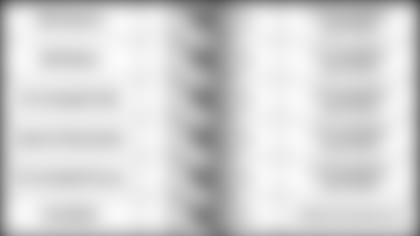 ESPN Predicts Quarterback Landing Spots in 2019
All three analysts predict that Jackson will be the Ravens' starting quarterback next season, with Sando believing Flacco's cap hit plays the deciding factor.
"Cutting Flacco would save the Ravens $10 million under the 2019 cap, and they could spread the $16 million in dead money over two seasons," Sando wrote. "This could be the time to make the break."
Though Graziano agrees with Sando, he doesn't think Flacco has played his final game in purple and black. Graziano believes the game plans the Ravens have used with Jackson are not "sustainable for a team trying to make the playoffs," so the Ravens will turn back to Flacco before the year ends.
"Jackson was the first-round pick, and the Ravens aren't going to want to wait long to transition to him," Graziano wrote. "I think it's his job next year, and that Baltimore's offense looks a lot different from the one we're used to seeing."
There's no doubt that if Flacco became available that a plethora of teams would be interested. It isn't often that a Super Bowl MVP becomes a free agent.
Of the three, Graziano was the only one that picked a hypothetical landing spot for Flacco if the Ravens moved on from him: the Miami Dolphins.
"The reason I went with Flacco here is because of the potential for big change at the top in Miami," Graziano wrote. "The injuries are reaching a critical point, and it's possible the Dolphins bottom out and move on from [Miami Head Coach] Adam Gase, who is [Miami quarterback Ryan] Tannehill's biggest supporter in the organization."
If Graziano's scenario played out, it wouldn't take long for the Ravens to go up against Flacco. The Ravens are scheduled to play the Dolphins next year in Miami. How bizarre of a sight would Flacco in a different uniform trying to beat the Ravens be? The graphic the article put together is strange enough.
Surprise New Running Back Group Full of Support and Energy
OK, let's do an exercise: raise your hand if at the beginning of the year you thought the Ravens' three main running backs heading into the key December stretch would be Gus Edwards, Kenneth Dixon and Ty Montgomery. If you raised your hand, you're either a liar or a psychic.
Edwards is an undrafted rookie who was a member of the practice squad until Week 5. Dixon went on injured reserve after Week 1. Montgomery was a member of the Green Bay Packers until he was traded for a 2020 seventh-round pick just before the trade deadline. That is far from the normal background the running back room of a team in a wild-card spot has.
The Athletic's Jeff Zrebiec tried to get the trio to talk about their unique backgrounds, but, as Zrebiec put it, "None​ of the three​ had much to​ say about it." A big reason for that is the group still feels like it needs to prove itself.
"We always have a chip on our shoulders, no matter what," Dixon said. "We don't care if things are going good, we just have the chip of wanting to go out and just repeat what we've done. We have three straight games of 200 yards, but that's the past."
In order for the trio to step forward, it meant the expected top running backs aren't being featured. Alex Collins started the first 10 games for the Ravens, but is now on injured reserve with a foot injury. Javorius Allen has only three carries over the past four games, but has been a mainstay on special teams and a key figure amongst the running backs.
"The fellow members of the running back room continue to praise his leadership and Allen has been especially instrumental in helping Montgomery learn a new offense after a mid-season trade," Zrebiec wrote.
Though it may be an unconventional group, Zrebiec believes it has one big advantage that other running backs don't have at this time of year: freshness. None in the trio has hit 80 carries yet at a time in the season when most teams are concerned about having worked their running backs too hard.
As Zrebiec put it, "there's surely something to be said for having fresh legs in December," but Dixon thinks there will be a bigger factor should the group continue to succeed.
"I feel like the preparation really means a lot," Dixon said. "That's what we're about week-in and week-out. It's tough to tackle hard-running running backs in December, especially when you're playing Ravens' football."
Sunday Features Battle of Contract-Year Pass Rushing Standouts
Pro Football Focus' Michael Renner took a look at players in their contract years who have stood out, and two outside linebackers that will be on the field in Kansas City on Sunday got mentioned: Za'Darius Smith and the Chiefs' Dee Ford.
Smith has 33 tackles and 6.5 sacks this season, and has been effective rushing both from the outside and interior. PFF has given him a grade of 73.0, and ranks him seventh among edge defenders in pass-rushing productivity.
Ford has 37 tackles, including a whopping 10.5 sacks. His 91.7 pass-rushing rating is the best among edge rushers, and PFF has given him an overall grade of 89.7.
Though both have had standout years, Renner is wary about teams looking to offer Smith and Ford long-term deals. With Ford, his previous best season in terms of pass-rushing efficiency was 65.9, which makes him an ideal candidate to be franchise tagged, according to Renner. With Smith, Renner sees it as a similar situation.
"Much like Ford, this is so far away from the player we've seen before that it's difficult to trust what we're seeing," Renner wrote. "His 82.8 pass-rushing grade is over 20 points higher than his previous best."
The Chiefs made some news last night when they signed free agent wide receiver Kelvin Benjamin, a former first-round pick who previously played for Carolina and Buffalo. Odds are it's too late for Benjamin to play this Sunday, but this will be something new that the defense will need to prepare for late in the week.
ESPN's Matthew Berry has some fantasy football advice: don't start Chiefs running back Spencer Ware this week. "The matchup with Baltimore this week is absolutely brutal," Berry wrote. "Since their week 10 bye, the Ravens are holding opposing RBs below 40 rushing yards per game. And Baltimore is giving up just 2.6 yards per carry to RBs in that stretch."