Do the Ravens Have a Super-Bowl Caliber Defense?
Safety Tony Jefferson said the Ravens defense could be "legendary," and he didn't back down from that lofty goal on "The Lounge" podcast.
Other Ravens players have also strongly stated that the unit's goal is to be No. 1 in the league this year and that they expect nothing less.
Putting aside "legendary," is the Ravens' 2017 defense capable of leading Baltimore to the Super Bowl?
Jeremy Fowler, Pittsburgh Steelers reporter:
"The Ravens' defense can be top five in the league in 2017, but it's not quite Super Bowl-caliber just yet. Let's call it AFC North-caliber. Baltimore can win the division behind an always stout rushing defense and a safety tandem of Eric Weddle and Tony Jefferson. Beyond that, Baltimore needs more offensive help. Cornerback durability presents potential issues. Brandon Carr is 31, Jimmy Smith has missed 11 games in three years and Tavon Young tore his ACL this offseason. First-round pick Marlon Humphrey must be ready to play right away. Terrell Suggs is still an effective rusher but might be nearing the end. Overall, this group is very good, possibly great, but won't carry Baltimore alone."
Pat McManamon, Cleveland Browns reporter:
"Do they have a formula for stopping Tom Brady and Ben Roethlisberger? Apologies, our mothers always said never to answer a question with a question. On paper, the Ravens should be excellent defensively. They finished seventh in the league a year ago. They added Jefferson and Carr and retained Brandon Williams. The emphasis on defense, obviously, is to counter what New England and Pittsburgh bring. But in this era it's a huge challenge to win on defense the way the Ravens did in 2000. And this defense is not as dominant as that Super Bowl group. Baltimore's defense will take it to the playoffs (it has to happen on that side of the ball), but come playoff time the teams with the quarterback and the offense carry the day."
Katherine Terrell, Cincinnati Bengals reporter:
"The Ravens' defense certainly has the hype after investing heavily in the unit in the offseason. The first four picks of the draft went to defense. Clearly, the Ravens are serious about improving. But will it produce immediate results? The Ravens are likely going to be a work in progress for a while with so many new faces. The talent is obviously there, but it's hard to say at this point how everyone will mesh together. On paper, the Ravens already have improved in their secondary, an area where they struggled the most last year. In the first round of the draft, they added Humphrey. It's too early to say if all of the changes will lead them to postseason success, but the Ravens have certainly started putting the pieces in place to get them back in that direction."
In summary, Fowler doubts the Ravens' cornerback depth, and maybe the pass rush. McManamon doesn't think the defense will be good enough to beat teams in the playoffs. Terrell thinks it's going to take too long for the new pieces to gel.
We'll see, but I can bet that Baltimore's defensive players will use this as fodder.
How Maclin Will Create Mismatch Problems for Defenses
If the Ravens are going to win the Super Bowl, they'll need more than their defense. That leads us to this article …
"Maclin isn't going to turn the Ravens into an offensive juggernaut," Ruiz wrote. "But with Maclin in the fold, the Ravens passing game now has balance."
As has been said, Maclin will complement Mike Wallace and Breshad Perriman on the outside. He will "allow those two to play their roses as field-stretchers," Ruiz wrote. While being an outside receiver has been Maclin's usual position, he worked out of the slot for over 40 percent of his snaps last year.
"Baltimore needed a route-runner who could win out of the slot. Maclin will give them that, which will force defenses to pay attention to him in the middle," Ruiz wrote. "That will be tough to do with two burners like Wallace and Perriman on the outside. … It's going to cause a lot of issues for defenses."
Here are two examples that Ruiz illustrates:
The first is when opponents use their safeties to help cover Wallace and Perriman over the top.
"That will only open things up for the Ravens running game, which should be better in 2017 with second-year RB Kenneth Dixon primed to take the proverbial leap," Ruiz wrote.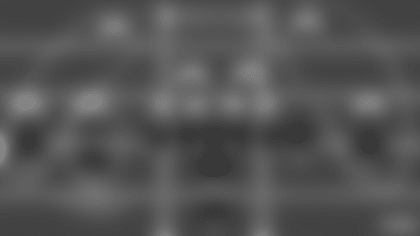 The other illustration is if the Ravens use Maclin on the outside and move running back Danny Woodhead in the slot. Baltimore could also use a second tight end with Flacco in the shotgun.
"How do you defend that?" Ruiz wrote. "Base personnel is no good. That leaves a strong safety on Woodhead, linebackers on the tight ends and the receivers facing single coverage on the outside. Mismatches everywhere!"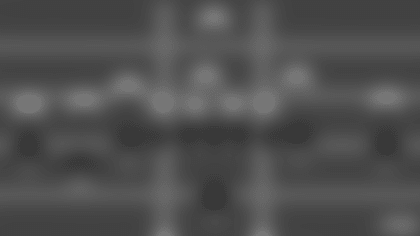 The third illustration is if the opponent answers with a nickel defense and keeps both safeties back to account for the deep ball to Maclin or Wallace. Then the Ravens can move Woodhead back into the backfield and "have enough blockers to account for all of the defenders in the box and way more beef with a nickel corner forced to play the run."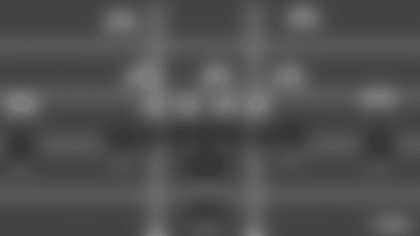 "So even if the Ravens do not have the best personnel in the league (or anywhere close to it) they still have enough chess pieces to produce what could be a dangerous offense," Ruiz wrote.
"Pair a good offense with a potential top-five defense — the Ravens finished sixth in defensive DVOA last season — and one of the best coaches in the league, and Baltimore will be able to play with any team in the NFL. That includes the mighty Patriots."
The Other Argument: Orr Should Play Again
"That reality is if the partially formed C1 vertebra that caused him to announce his retirement in January at age 24 is his only health issue, it is likely Orr will be cleared by a team (or teams) to continue playing," Acee wrote.
Acee pointed out that the danger with any high cervical injury is not only paralysis, but possible death. If the spinal cord is injured there, it could cause a person to stop breathing, he wrote.
"The risk can never be eliminated, but players have played with an incompletely formed C1 arch," Acee wrote. "There are likely several current players unknowingly playing with the issue."
The thing is, different doctors have different opinions (as Orr found out during his brief retirement). One team could view Orr's situation as too risky and another could see little to no issue for worry if Orr is healthy now.
"While Orr is likely to find a willing employer, the team that signs him will not only require him to sign a waiver releasing them of liability but will structure his contract on a year-to-year basis," Acee wrote.
Orr visited the Detroit Lions Thursday and reportedly had blood work done Friday morning, and media reports indicate that the visit went well. Orr's agent says more visits are lined up.
Zach Orr's agent Robert Sheets @KRS3Sports just told me that t/ #Lions nvr articulated "pass vs fail" but conveyed "everything looks great." — Josina Anderson (@JosinaAnderson) June 30, 2017
Sheets added that the #Lions said "we're pleased with what we have seen." Zach Orr's agent indicates DET visit is over "several more to go." — Josina Anderson (@JosinaAnderson) June 30, 2017
Ravens Among NFL's Leaders in Analytics
The Ravens are always looking for a leg up on their competition, and part of that is in the analytics department.
MMQB's Albert Breer looked at how all 32 NFL teams handle analytics, and put the Ravens at or near the top of his list.
"Football systems developer David McDonald ran the point on that, and Corey Krawiec is the personnel staff's analyst. Eugene Shen and Daniel Stern head up the club's analytics department—and the scouting side has used all the information coming to help build boundaries in player evaluation and find hidden trends."
The Ravens' analytics don't stop with evaluating the Ravens' in-house players or in looking for new players via the draft or free agency. Head Coach John Harbaugh is also on board.
"Shen and Stern also serve as liaisons to the coaching side as well, where John Harbaugh has been forward-thinking in implementing the data," Breer wrote.