Ravens vs. Bengals Predictions
Pundits are giving the edge to the Ravens tonight against the Bengals, though it isn't nearly as unanimous as last week when Baltimore was playing the Buffalo Bills. There are 39 analysts listed below, and 25 of them are picking the Ravens to leave Cincinnati with a victory.
Here are a few predictions pundits have happening tonight:
1.This will be a close contest. None of the pundits that guessed a final score had the game being decided by more than a touchdown. In fact, FiveThirtyEight listed the game at 50-50 odds in its interactive NFL forecast game. Of the previous 10 Ravens-Bengals contests, six were decided by seven points or less.
2. Defensive depth will be a big factor in the game, which gives an edge to the Ravens.
"Cincinnati's run defense issues without Vontaze Burfict will be more prevalent against Baltimore on a short week. The Ravens will take control of the AFC North with Alex Collins playing the closer role," Sporting News' Vinnie Iyer wrote.
3. The Ravens passing attack will get a stern test from the Bengals, but will have a productive night.
"The Ravens were a better all-around team in 2017, despite the season-ending heartbreak the Bengals handed them. Aided by a resurgent passing offense, they'll gain a little revenge along with an important road victory," The Baltimore Sun's Childs Walker wrote.
"This will be a telling test for Joe Flacco and the new receiving crew," Schmuck wrote.
4. Bengals pull out the win, with homefield advantage playing a role.
"Cincinnati came back late to beat the Colts. The edge here? A home team that surely got chewed out despite winning four days ago," FanSided's Matt Verderame wrote.
"Marvin Lewis has pretty much had the Ravens' number since he moved to Cincinnati — the Bengals have an 11-4 home record against the Ravens under him. And the Ravens will be facing a tougher offense than they did Sunday with the Bengals led by Andy Dalton, A.J. Green and Tyler Eifert," The Baltimore Sun's Jen Badie wrote.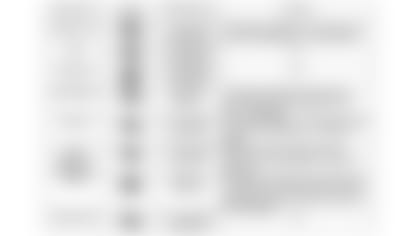 Nate Burleson Is the Conductor of the Ravens Hype Train
Yesterday, LFW wrote about how Fox Sports' Colin Cowherd ranked the Ravens as the No. 2 team in the NFL. With most power rankings listing the Ravens between the No. 8 and No. 15 spots in the league, it seemed as if Cowherd was the national pundit most on the Ravens hype train.
Cowherd now has to make room for the entire NFL Network "Good Morning Football" crew. Actually, GMFB pundit and former NFL wide receiver Nate Burleson may be driving the Ravens hype train after putting Baltimore atop his league-wide power rankings for this week.
"I'm going to look at it differently than you guys," Burleson said. "I look at it like the players do. What we do, when we walk in the locker room, is say 'what happened last week, and how for real are they?' I feel like the Ravens are for real."
Burleson went on to say about the Ravens, "Offensively, they're phenomenal. We know what they've been doing on defense, building that up over the last couple of years. If they can continue to build on what they did this past weekend, the Ravens will go into the middle of the year as a Super Bowl contender."
Burleson's declaration made fellow GMFB pundit Kyle Brandt's look modest, though he listed the Ravens as his No. 5 team in the NFL.
Later, the group discussed if the Ravens are the team to beat in the AFC North this year. That would be a tough claim for the Ravens to make after the Pittsburgh Steelers won the last three AFC North titles. However, with the Ravens winning lopsidedly against the Bills and the Steelers tying the Browns in Week 1, the GMFB crew believed an argument could be made that it's the Ravens.
A win tonight would certainly help that case, as Baltimore would then have a game lead on Cincinnati in the standings with a tiebreaker advantage, and a multiple game lead on both the Steelers and Browns.
Peter Schrager thinks it's too early to call, but believes the Ravens could end up becoming the top team in the division this season.
"I have seen this Steelers team bounce back from some really weird games, and some really bad losses. I'm going to reserve judgment," Schrager said. "But don't for a second think I'm not all in on these Ravens. I picked them to win this division before the season, but they have to beat the king before I give them that crown."
Za'Darius Smith Aiming for Major Payday in Baltimore
A plethora of past Ravens defenders have had major individual campaigns during the final year of their contract, which led to them getting a big payday, often elsewhere. The Athletic's Jeff Zrebiec referred to it as "an annual tradition," listing linebackers Dannell Ellerbe, Pernell McPhee, and Paul Kruger, as well as defensive end Arthur Jones among those who have followed that path.
Zrebiec also predicted who will continue the tradition in 2018 – outside linebacker Za'Darius Smith, who Zrebiec referred to as "arguably the most disruptive player on the Ravens' defense" in Week 1.
"Obviously, it's just one week but things have been trending in this direction with Smith's play throughout the summer," Zrebiec wrote.
"It's contract season," Smith said. "So for me to go out there and take every snap like it's my last and go all the way out, you're going to see that a lot this year from me."
Smith, a fourth-round selection in 2015, had five tackles against the Bills, which tied inside linebacker C.J. Mosley for the most by a Raven in the game. He has 11 career sacks, one of which he registered last week.
After a sensational preseason, Smith was tabbed by Defensive Coordinator Wink Martindale to have a breakout year. Smith is already well on his way to breaking his season high of 30 tackles, which he set during his rookie year.
If he does that, Zrebiec thinks he will be a prime candidate for a pay raise.
"Pass rushers are always going to be in demand and Smith's ability to rush from both the edge and inside will help his marketability," Zrebiec wrote. "That's not to say that the Ravens won't attempt to re-sign him, but Smith figures to have plenty of options if he continues to play well."
Smith also hopes that new contract comes from Baltimore, with Lee writing "his objective is continuing his employment with the Ravens." It's far from a guarantee, as Ellerbe (Miami Dolphins), McPhee (Chicago Bears), Kruger (Cleveland Browns) and Jones (Indianapolis Colts) all got their big contracts from other teams.
That hasn't stopped Smith from hoping he'll be playing in Baltimore next season, and for many more years after that.
"I wish I could stay here as long as [Suggs] has been here," Smith said. "I know that's something my agent asked me. He said, 'Z, do you want to stay a Raven?' And I said, 'Man, once a Raven, always a Raven.'"
De'Lance Turner Completes Remarkable Journey By Making the 53-Man Roster
With Dixon out, the Ravens decided to add running back De'Lance Turner to the 53-man roster. The move completed an amazing ascent for Turner, an undrafted rookie from Alcorn State who, through Baltimore's first three preseason games, had just seven carries for 31 yards.
Undrafted rookies that don't make an impact early in preseason games don't usually end up making 53-man rosters, but Turner was able to open some eyes in late August. He broke away for a 65-yard touchdown run against the Miami Dolphins and followed that up with a 28-yard run against the Washington Redskins in the preseason finale.
Turner finished the preseason with a whopping 7.2 yards per carry.
While Turner will definitely be behind running backs Alex Collins and Javorius Allen on the depth chart, Baltimore Beatdown's Logan Levy believes he has a good chance of carving out a role with the Ravens.
"Turner will bring a different skillset to Baltimore's running back room," Levy wrote. "He is a home run threat, who can also return kicks and punts. Turner took reps at returner during training camp, and he has limited experience as a returner at Alcorn State."
RavensWire's Matthew Stevens agrees that Turner could become an impact player for the Ravens, writing that he "showed plenty of burst through the hole, speed and playmaking ability."
"Taking over for Dixon, Turner isn't likely to get a lot of touches in regular season games but presents a good change-of-pace and insurance in case of injury," Stevens wrote.
Zrebiec thinks the Ravens should consider having cornerback Marlon Humphrey shadow Bengals star wide receiver A.J. Green. "Humphrey had a strong game Sunday and he's a better matchup in terms of speed and length than Brandon Carr would be against Green. However, the downside of that is Carr typically struggles against smaller and quicker receivers. If Humphrey is on Green, that means Carr will likely be opposite speedster John Ross."
Zrebiec was also impressed with the demeanor rookie tackle Orlando Brown Jr. displayed while playing against the Bills. "During a timeout, he walked over and gave offensive coordinator Marty Mornhinweg an aggressive slap on his back. You could tell how much it meant to him to be out there in the same uniform his father once wore. Brown has really made a great impression on team officials and teammates so far."
Inside linebacker Kenny Young was named as an honorable mention to Pro Football Focus' William Moy's Top-10 2018 NFL Rookie Rankings through Week 1. Young has impressed a lot of pundits, including Zrebiec, who wrote he seems to be "getting better with every game he plays."