Pundits Near Unanimous in Ravens vs. Dolphins Picks
Due largely to the fact that no one knows exactly what to expect from the Ravens' rebuilt offense led by Lamar Jackson, analysts' predictions on how the team will fare this season have varied greatly. The Ravens' season-opening contest against the Dolphins in Miami this Sunday? Not so much variation.
In looking at predictions for the game from 55 pundits, 53 picked the Ravens to win. It's not surprising considering the Dolphins are in rebuilding mode, but it goes without saying that the Ravens aren't taking anything for granted.
"They have great schemes, excellent coaches and excellent players," Ravens Head Coach John Harbaugh said earlier this week.
Here's a sample of what pundits are predicting for Sunday's game:
The Ravens exploit the Dolphins' offensive line.
The Ravens' running game thrives.
CBS Sports' Cody Benjamin: "Lamar Jackson, Mark Ingram and Baltimore's run-centric offense should put on a clinic in the sun."
Sporting News' Todd Haislop: "If the Dolphins win this game, it likely will be because Ryan Fitzpatrick started at quarterback and put up more inexplicably massive numbers to open a season. The Buccaneers benefited from this 'Fitzmagic' phenomenon last year. The more likely scenario is Baltimore running all over Miami. At some point this season, Ravens quarterback Lamar Jackson's supposedly more precise passing will be put to the test. Week 1 against the Dolphins will not be that point."
The Ravens' dominance over the Dolphins during the past decade continues.
South Florida Sun-Sentinel's Keven Lerner: "The Ravens are 7-point road favorites for good reason. The Dolphins have one of the NFL's youngest teams and return only 22 players from last year's 53-man roster. All but three players are under 30. The Ravens are 7-1 against the Dolphins in their last eight games and have outscored them 78-6 in the last two meetings."
The Ravens win, but it'll be a close game.
CBS Sports' Pete Prisco: "The Ravens are the better team. Clearly. But opening on the road in the Florida heat won't be easy. … I think Miami will be feisty here and hang around before the Ravens win it."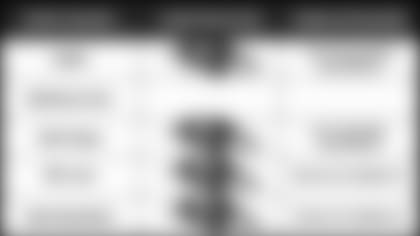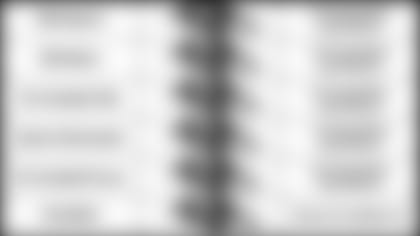 Earl Thomas Is a Popular Pick for Comeback Player of Year
I don't know if Earl Thomas III subscribes to LL Cool J's take on comebacks, but three NFL writers for The Ringer are calling Thomas their pick for Comeback Player of the Year.
Here's what they had to say about the All-Pro safety:
Robert Mays: "Thomas is going to be the best player on the best secondary in the NFL. The Ravens' group of defensive backs rivals any he's ever played with in Seattle. He should be excellent if he's healthy."
Kevin Clark: "It's going to be remarkable when the next time we see him, he's destroying passing games as a member of the Ravens' secondary. He will likely never again be the Thomas who anchored the Seattle Legion of Boom in those Super Bowl years half a decade ago, but he needs to be only a fraction of that to disrupt opposing offenses."
Danny Kelly: "Thomas combines instincts, explosive speed, and unmatched intensity at the safety position—and, after his acrimonious departure from Seattle, he's got something to prove. Thomas's elite range and play-recognition skills change the geometry of the Ravens defense and make everyone around him better."
Price Is Right for Ravens at Running Back
The Dallas Cowboys' signing of All-Pro running back Ezekiel Elliott to a six-year, $90 million contract extension earlier this week underscores how wise the Ravens have been with their money at the running back position.
"The Ravens have a chance to lead the NFL in rushing and their backfield is operating under a very reasonable budget. They are doing it differently and it looks like it's going to work," Ebony Bird's Chris Schisler wrote. "The Ravens signed Mark Ingram to a three-year deal with only $6.5 million in guaranteed money. Justice Hill is a rookie and a fourth-round pick at that. Hill is getting a good paycheck, but in the world of the NFL it's not a lot. Gus Edwards is actually making less than him. The Ravens have three running backs and not even $10 million dollars in guaranteed money."
One of Ravens General Manager Eric DeCosta's first moves – signing Ingram instead of a pricier free agent such as Le'Veon Bell this offseason – was also one of his best, Schisler wrote. DeCosta's approach is in line with former GM Ozzie Newsome's "right player, right price" mantra.
"It was a savvy move that other teams may want to pay attention to," Schisler wrote. "A running back by committee approach with three solid contributors makes more practical sense than awarding one running back a huge chunk of the salary cap."