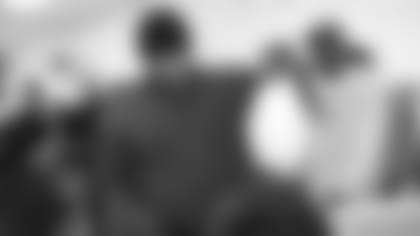 Ray Lewis Provides Turkeys to Families in Need **
For many, Thanksgiving is a time for family, food and annual traditions. For linebacker Ray Lewis, Thanksgiving is about giving back and sharing his traditions with families in need.
On Tuesday (11/15), Lewis continued his Thanksgiving traditions in the Baltimore community. For the 12th consecutive year, Lewis hosted his annual Thanksgiving distribution at WEB DuBois High School for 800 underserved families.
With help from running back Ray Rice and cornerback Jimmy Smith, Lewis distributed Thanksgiving baskets and home products/toiletries to families in need. Volunteers from Verizon Wireless, WalMart, MCS Services and local high school football teams were also on hand to help with the distribution.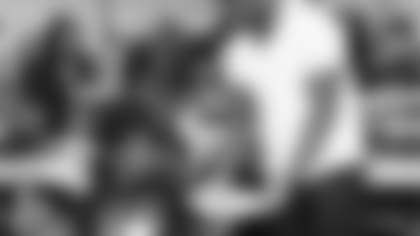 Jameel McClain Partners With Salvation Army **
On Tuesday (11/15), linebacker Jameel McClain continued his strong partnership with the Salvation Army as he kicked off the holiday season in Baltimore.
For the third year, McClain helped launch the Salvation Army's Red Kettle fundraising campaign, an annual holiday tradition. In addition to presenting awards to local business and individuals for their support of the Salvation Army, McClain joined the festivities and participated in the symbolic first donation.
In the evening, McClain hosted the second annual 53 Families Thanksgiving Dinner at the Salvation Army Warehouse in Baltimore. Safeties Haruki Nakamura and Ed Reed, as well as nose tackle Brandon McKinney, joined McClain to serve a Thanksgiving dinner and distribute grocery bags with gifts to families in need.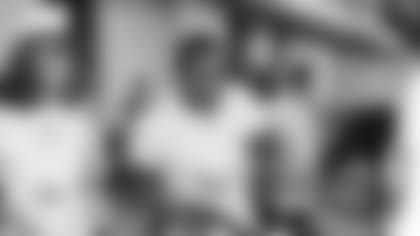 Ray Rice Helps Serve Thanksgiving Dinner **
Running back Ray Rice was in full Thanksgiving mode on Tuesday (11/15). After attending Lewis' Thanksgiving event, Rice made his way to Baltimore's Helping Up Mission for the sixth annual holiday dinner.
Linebacker Josh Bynes, tight end Ed Dickson, wide receivers Lee Evans and David Reed, defensive tackle Bryan Hall, punter Sam Koch, fullback Vonta Leach, quarterback Tyrod Taylor and cornerback Cary Williams helped the Pro Bowler serve a special meal to approximately 300 men who live and visit the shelter.
During the meal, members of the shelter received all the traditional Thanksgiving fixings, including mashed potatoes, sweet potatoes, stuffing, cranberry sauce, and of course, turkey. The men also had the opportunity to participate in trivia for a chance to win Ravens prizes.