If it weren't for the kindness of a teenage boy, Nicholas Ramirez wouldn't be alive.
Ramirez, 11, will be The Living Legacy Tee Kid at Sunday's game against the Buffalo Bills. He will be joined not only by his family, but by the parents of his liver donor.
Sandra Ramirez was taking her son to the doctor for normal 2-month-old vaccines when she was told something was very, very wrong. Nicholas looked too yellow, and doctors diagnosed him with a rare (1 in 20,000) disease that would require a liver transplant.
The next 15 months were filled with a surgery and sickness before the Ramirez family finally got word that the liver donation they desperately needed was on the way. While there was obvious joy, Sandra was conflicted.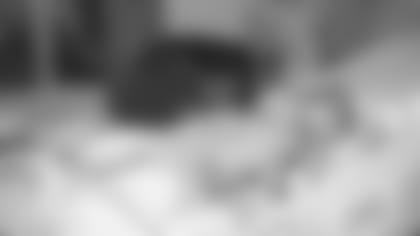 "It's hard," she said. "It's what we needed, but we know someone lost a member of their family. Yes, we got it, but someone is crying, someone is sad. I am a mother. I know what it's like to have a very sick child, but I don't know how it feels to lose a child."
Anson Nesbitt was just 16 years old when he tragically died in an ATV accident. Not long before the accident, he had designated himself as an organ donor at the MVA and told his mother, Stephanie, about that decision.
"He looked her in the eyes and said, 'I want to help,'" Sandra said. "He's an angel. For me, I believe he's an angel."
Nicholas is now a happy, healthy 11-year-old boy who wants to be a video game critic and enjoys swimming. He's very compassionate and wants to help others, Sandra says, especially those in the transplant community that the Ramirez family grew close to.
Nicholas met the Nesbitt family in March 2016. He knows the story of how he came to have a new liver, and the two families keep in touch.
"Her son gave us life," Sandra said. "If I could do anything for her, I would do it. If she needs my liver or kidney, I would give it to her. Anything."