New Ravens Offensive Coordinator Marc Trestman realized he didn't want to be a lawyer when he first arrived at the University of Miami School of Law in 1979.
Only problem is, he didn't want to be a quitter either. That's not in the Trestman DNA.
Trestman pressed on through law school and as a judge's clerk, all while working as a volunteer coach on the Miami football team. He routinely punched in 18-hour shifts.
He got his degree, took the bar and passed. Trestman was offered a prestigious full-time law job with a very good salary and chance to become a partner.
But Trestman has always been obsessed with football. It started at a young age when he watched every movement of the Minnesota Vikings and he built upon it during his playing days as a backup quarterback at the University of Minnesota and defensive back in two Vikings training camps.
And so Trestman convinced* *former Miami Head Coach Howard Schnellenberger to hire him to coach football instead of practice law.
"I tried my best to keep him from becoming a coach because he was stupid as hell to choose the lowest position on my staff and not take this position with the finest, oldest and best law firm in Dade County," Schnellenberger says.
"If he was as good at that as he is at football, he would have ended up in the state house as governor."
Trestman's had a decorated career. He's gained the nickname of "The Quarterback Whisperer" for his craftsmanship with signal-callers. The first two quarterbacks he ever coached were Bernie Kosar and Vinny Testaverde at the University of Miami, and he went on to guide Steve Young, Rich Gannon and others. He's learned from some of the greatest coaches in the game, including Bud Grant and Bill Walsh.
But there have seemingly been as many lows as highs. Trestman is a football vagabond.
At 59 years old, Trestman has worked for 10 different NFL teams (almost a third of the league), two college programs and one professional Canadian Football League team. He's been fired eight times. He hasn't kept any job longer than three years.
The first time he ever got fired was on his wedding night. He later got fired on his 40th birthday and learned about it while watching TV at a bar.
After scratching to get his first NFL head coaching gig, even going through the Canadian Football League to do it, Trestman was finally hired by the Chicago Bears. He was fired just one year after leading one of the best offenses in the league.
Yet Trestman keeps going. It's an unwavering determination that keeps him coming back.
"I'm just a guy who loves to coach football," Trestman said the day after being hired as the Ravens' newest offensive coordinator.
Perhaps the best decision Trestman made was to pitch Schnellenberger to let him start coaching up a pair of overlooked Miami freshman quarterbacks – Kosar and Testaverde.
Trestman was elevated to quarterbacks coach in 1983 and Kosar led Miami to the national championship that same year. After the game, Trestman walked into the locker room, fell to his knees and began sobbing. It was the first big break he needed.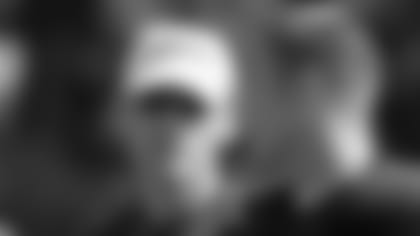 At 29 years old, Trestman got his first NFL job back home in Minnesota in 1985 as a running backs coach for the legendary Bud Grant, the man he idolized. Trestman left to become a quarterbacks coach and reunite with Testaverde in Tampa Bay in 1987.
Trestman couldn't turn around the perennially losing Bucs, so he quickly left for Cleveland to reunite with Kosar, who had just led the Browns to the AFC Championship. Browns Owner Art Modell made Trestman the league's youngest offensive coordinator the following year in 1989.
Problem was, Trestman's success threatened Head Coach Bud Carson, and even after the Browns reached the AFC championship, Carson eventually got his way and Trestman was fired. He got the news while in Hawaii for the Pro Bowl and his wedding. Trestman made the mistake of returning a missed call.
"No more than 15 minutes after I marry the girl of my dreams, my world comes crashing down on top of me," Trestman wrote in his book.
Trestman was never one to buy into the politics of coaching. He wasn't too interested in forming close bonds either, except with his quarterbacks. It had now bitten him hard for the first time.
Trestman went back home to Minnesota to coach with Grant for two years and regain his footing, but the sting of the Browns job took its toll. When his wife, Cindy, got pregnant, Trestman decided to leave football.
It wasn't that he was quitting. Trestman just put birthing classes and some free time with his family first. It was the first time he slowed down from football. For three years, Trestman went back to Florida and sold municipal bonds. 
"In my mind I was now done with coaching and out of football for good," Trestman wrote. "In fact, I had no desire to coach again, absolutely zero."
That was until February of 1995 when his assistant patched through a call from 49ers Head Coach George Seifert. Trestman had just watched Seifert's team win Super Bowl XXIX three days earlier, so he thought it was a joke.
Out of nowhere, Seifert offered Trestman an interview to be the 49ers' offensive coordinator, replacing Mike Shanahan. It was the NFL's most glamourous coordinator job and seen as a springboard to becoming a head coach, and, oddly, it was on his doorstep.
"I hung up and just sat there, sort of numb, not knowing whether to laugh or cry," Trestman wrote.
That job altered Trestman's coaching foundation, introducing him to the architect of the West Coast offense, Walsh, who was working as a team consultant. In 1996, the two shared a lot of bus rides, lunches and quiet times together. Trestman learned an entirely new system from what he was used to.
"I hadn't really solidified my sense for offense until I got to San Francisco and worked with that offense that [Walsh] built," Trestman said.
Trestman's offense led the NFL in scoring at 28.6 points per game in 1995. But there was a false perception among the media and fans that Walsh was the one pulling the strings. After the 49ers lost in the second round of the playoffs, Trestman took the fall.
Trestman was celebrating his birthday at a hotel bar in Mobile, Ala., at the Senior Bowl, when he saw 49ers Owner Eddie DeBartolo Jr. announce his firing on TV.
Again, Trestman started over. He landed in Detroit as their quarterbacks coach. After a great season there, Trestman's name was hot again and Cindy wanted to pair that with warm weather. Trestman went to Arizona from 1998 to 2000. After two unproductive seasons, he was fired again.
A couple weeks later, Trestman got a call from a buddy who he spent time drawing plays on napkins with every year at the Senior Bowl – Jon Gruden. Gruden hired Trestman and he became the offensive coordinator one year later after Gruden was traded to Tampa Bay. 
Trestman stayed in Oakland with Rich Gannon and Bill Callahan, and ended up facing Gruden's Buccaneers in Super Bowl XXXVII. After a difficult 48-21 loss in that game and rough season the year after, he was once again out of a job.
Trestman went back to Miami, this time to the Dolphins, for one "nightmare" year as assistant head coach. He had no support from the other coaches. Trestman was fired again after just one year.
Fed up, Trestman signed a four-year contract to be the offensive coordinator at N.C. State. He promised his family they would stay there all four years so his daughters, Sarahanne and Chloe, could be in one place for high school.
That plan blew up when Trestman was fired just two years into his contract. Trestman took that firing harder than any job he had lost.
"I was bitter, angry, crushed and just mad at the world," he wrote.
All that moving takes a toll on a person and their family. Trestman decided they weren't going anywhere this time. He was going to live up to his promise and stay in North Carolina for his girls.
At the same time, he imposed his own personal halftime. It was a time to reassess why he was struggling to reach his goals. He had seen many of his peers succeed instead of him.
The man he backed up as a quarterback at the University of Minnesota, Tony Dungy, was ready for retirement after winning a Super Bowl as the head coach of the Colts. Mike Holmgren, who got his big start as San Francisco's offensive coordinator in 1987 after Trestman was denied an interview for the same job, had also won a Super Bowl and was nearing retirement.
"After overcoming considerable anger and a lack of self-confidence, I began to see this extremely disappointing and professionally devastating time in my life as my greatest opportunity," Trestman wrote.
"I realized how much time I had spent trying to make first downs and score touchdowns. My focus had now changed into trying to be more about people and serving others."
Trestman was always quite serious and making friends didn't come naturally. Even his wife described him as "reclusive," "anti-social" and "socially dysfunctional."
Trestman approached the game almost like a scientist, or maybe a lawyer. He needed to learn how to better connect with the people of the business. Now he was going to make sure to ask how people were doing and really mean it, really listen. He was going to get to know them and their family personally.
"Your priority is to use football as a toolbox to grow men, to have them be better teammates and fathers and husbands," Trestman said. "If you can teach them football, you can go about your business on what is just as important in growing men."
After a year away from football, Trestman went to Canada to land his first head coaching job. He won a pair of Grey Cups, all while employing his revised teaching and coaching methods. Trestman stayed there for five years, his longest tenure at any one spot.
Finally, in 2013, Trestman achieved his longtime goal of being an NFL head coach. Bears General Manager Phil Emery did some outside-the-box thinking and hired Trestman.
Yet despite leading an offense that finished second in the league in points per game (27.8) in his first season, Trestman's stay in Chicago lasted just 23 months and the role he wanted for so long was out of his grasp so quickly. He and Emery were both out.
It took Trestman just four months to move on and find another job, this time with the Ravens – his 10thNFL franchise.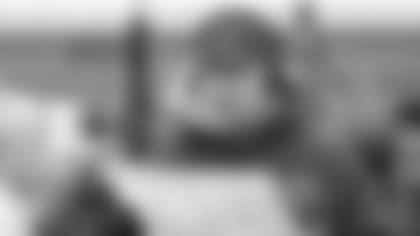 It seems Trestman may finally have found a home.
The Ravens are perfectly set up for him. They have a top-notch quarterback in Joe Flacco, who has a personality very much like Trestman's. The Ravens have an offensive system that suits Trestman's background. They have a top-notch supporting cast of offensive coaches.
Trestman says "Thank you" every day when he walks into the Under Armour Performance Center.
"I feel really appreciative and grateful to be here after what my family and I went through last year," Trestman said. "I embrace it every day."
From a distance, Trestman still approaches his job like it's his first year in the business. You can hardly tell there's any wear and tear.
Despite his reserved nature, he's very talkative on the field. After rookie wide receiver Breshad Perriman skied for a touchdown catch during Organized Team Activities (OTAs), Trestman ran down the sideline to slap him on the helmet.
Trestman has quickly forged a good relationship with Flacco. They talk nearly every day as they walk off the practice field. Ravens coaches typically let the players have their own space in the locker room, but Flacco seems comfortable chatting with Trestman there.
Trestman has the difficult challenge of following up the best offensive year in Ravens franchise history. Gary Kubiak broke fans' hearts when he left to become the Denver Broncos' head coach after one successful season. Trestman is tasked with maintaining or bettering those results.
"Marc's the offensive coordinator. And I want him to be his own man, and I want him to lead the way that he knows, and that's how we're going to be the best," Flacco said. "It's been great to work with him so far."
It's impossible to know whether Baltimore will be where Trestman finally lays down roots. He didn't rule out becoming a head coach again, but said he's only thinking about winning now.
At 59, he keeps learning, growing and coaching, and his journey brings something special to the Ravens.
"Being at so many places gives me a perspective on the game that very few coaches have," Trestman said. "I look at that not as a negative, but as a positive. It's part of the circle of life as an NFL coach. I think it's made me a better coach."