Ravens running back Justin Forsett didn't learn how to drive until he was a freshman in college at the University of California-Berkeley.
His freshman college roommate taught him in a parking lot near school one day. That roommate was Seattle Seahawks running back Marshawn Lynch, one of the stars of Sunday's Super Bowl XLIX.
The two sputtered around in Lynch's car, which was some "old bucket," Forsett recalls.
"His seat was so far back that I could barely see over the steering wheel," the 5-foot-8 Forsett said with a laugh. "He's always had that swagger about him."
While Lynch seems like an enigma to many, especially the media, Forsett and Lynch have long been close friends – and still are. Forsett knows a different side of Lynch.
It began when they were part of the same 2004 recruiting class. Lynch was a big-time addition while Forsett, after being dumped by Notre Dame, was a last-minute addition. The roommates "clicked right away."
Lynch soon became a monster in Cal's backfield, and a Heisman candidate, with Forsett as his backup. With the buzz surrounding Lynch, he went out of his way to help Forsett get exposure.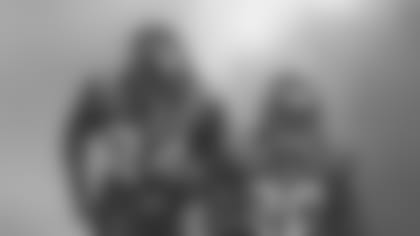 Lynch would occasionally feign exhaustion in games so coaches would have to give Forsett some carries.
"It was him just looking out for his friend and giving me an opportunity," Forsett said. "He always said there was enough for all of us to make plays. He made sure that happened."
When Lynch left early for the NFL, Forsett had shown enough to earn the starting role. He put up 1,546 rushing yards in his senior year, was drafted into the NFL and is now a Pro Bowler.
Had it not been for Lynch's helpful theatrics, Forsett perhaps never would have made it where he is today.
"I don't know, man," Forsett said. "I would hate to even think about it coming down to that."
It wasn't a one-way street. Forsett has helped Lynch where he could, too.
Forsett provided emotional support for Lynch, who grew up in a very rough part of Oakland. Lynch showed Forsett his old neighborhood and told him stories of growing up wearing the same clothes to school for a week, not having food on the table and witnessing violence all too frequently.
When Lynch ran into trouble as a Buffalo Bill in 2009, including a suspension after a guilty plea on a misdemeanor weapons charge, Forsett texted him Bible verses every day. Every night, Forsett tweets a Bible verse. That habit began with his daily texts to Lynch.
"We always cared for each other more than just a football teammate," Forsett said. "I always wanted to make sure he was doing well as a man, as a human. As a football player, I couldn't care less about that. I've always been more interested in the individual himself."
The two reunited in the NFL in 2010. After his turmoil in Buffalo, Lynch was traded to Seattle, where Forsett was already waiting and could vouch for his character.
Forsett got married that same year in Dallas. Lynch was one of his 10 groomsmen.
It's difficult to imagine the pair being such a match. Forsett is quick with a smile and one of the most accommodating players with the Baltimore media. Lynch doesn't talk with the media and fosters a mysterious persona.
But Forsett said they definitely have a lot of similarities underneath the surface.
"We get along because he is 100 percent Marshawn all the time. He's going to give it to you uncut," Forsett said. "And I feel like I'm going to be myself every time you see me or meet me. There's never a facade that's up. It's going to be real and authentic. I think that's why we get along so well."
Forsett watched Lynch talk to the media on Tuesday when he replied 29 times to questions with the same line, "I'm here so I won't get fined." He laughed. Lynch isn't what he portrays – at all.
"I know him, and he's a big talker. He likes to laugh and joke all the time," Forsett said.
"I know he doesn't like the spotlight and he's kind of burned out on all the media and stuff he's done through his whole career, people twisting his words and whatnot. He just wants to play football. That's what he enjoys. The extra stuff, the media stuff, he doesn't enjoy that at all."
Come Sunday, Forsett will be rooting for the Seahawks. And he'll be looking for his guy to go Beast Mode on the Patriots.
"It's a very good relationship," Forsett said. "We'll always be close."