"Avengers: End Game" was the hottest ticket in town over the weekend.
The Hollywood blockbuster set box office records by bringing in more than $1.2 billion on opening weekend, and Ravens outside linebacker Matthew Judon was responsible for about 40 of those tickets.
The four-year veteran treated a group of middle-school students to the movie through his connection to the Baltimore Police Department Bridges and Explorer programs. The group first enjoyed lunch at Ledo Pizza, which covered the cost of the meal, and then went to the movie in Owings Mills.
"I know that some of these kids wouldn't have a chance to see this movie, and I wanted to help in my own way," Judon said.
The Bridges Program Collaborative connects students with police officers to help build relationships between the two groups. The Explorers program was created to give the youth of Baltimore City an opportunity to be mentored and exposed to the law enforcement profession through extracurricular activities.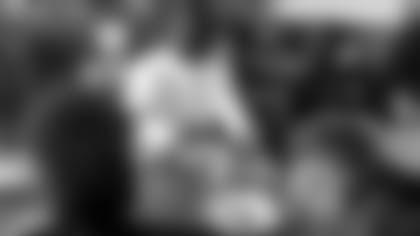 The goal is to position officers as people, not simply enforcers, and to create an environment that fosters open dialogue and engagement. The students were from five schools in the Sandtown-Winchester neighborhood of West Baltimore, which was the center of the unrest after Freddie Gray's death in 2015.
The Ravens support the programs as part of the organization's social justice work, and Judon has been active in those efforts for the last three yeras. He regularly hosts community events around the holidays to support those in need, and last year he was one of several players who met with U.S. Sen. Ben Cardin to discuss the topic of criminal justice reform. 
"Our connection with the Baltimore community runs deep, and it is very important to us to not only provide financial assistance, but also our physical time and effort," Judon said.