When Matthew Judon arrived in Baltimore as a fifth-round pick from Grand Valley State, he didn't know if he was going to make the 53-man roster, so he kept his head down and didn't make waves. He was "quiet and timid."
But that didn't sit well with him, and it didn't last long.
"I'm arrogant," Judon said. "It doesn't matter where I came from, where I played in college, I know I can play this game. Everybody else was like, 'Know your place.' I was like, '[Bleep] that! [Bleep] that, I want to be me! I've got to be me!'"
The person who taught him that he could be himself was Terrell Suggs, the man who will return to his home of 16 years this Sunday as an Arizona Cardinal.
Coincidentally enough, Judon's natural personality is very much like Suggs'. As the Ravens adjust to life without "T-Sizzle" – one of the most engaging characters and best players in team history – Judon is filling the void.
No, he's not the same player – at least not yet. Judon is entering his fourth season with 19 sacks to his name. Seven Pro Bowls and one Defensive Player of the Year award were on Suggs' resume when he left for Arizona. He's a future Hall of Famer.
But Judon definitely reminds his teammates and coach of Suggs.
"He's just like Sizz," said linebacker Patrick Onwuasor, who was Judon's rookie roommate. "But Judon's been that way since he first got here."
"I don't think it's fair to compare him to Suggs because of all the Pro Bowls and accolades, but he has a Suggs-like personality," Defensive Coordinator Wink Martindale added.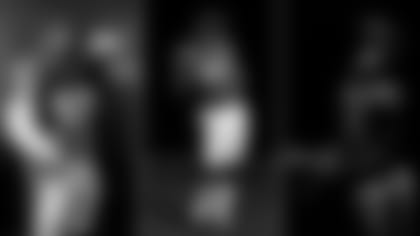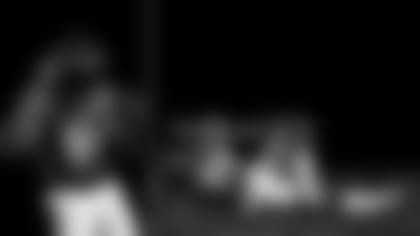 The Ravens have a lot of young, talented players, and Judon is the ringleader of the bunch on defense. He's one of the four members of "The Council," along with Onwuasor, Tony Jefferson and Anthony Levine Sr. Judon is an alpha dog, and that often means busting their chops, and the chops of those not in "The Council."
Marlon Humphrey is a frequent target. Judon had fans on social media calling the up-and-coming star cornerback "Marvin" all summer, much to Humphrey's annoyance.
"I squared up with him when we came back for training camp and quickly realized I would lose. That wouldn't be in my best interests," Humphrey said with a chuckle.
"He's definitely a troll. The thing I like about him is that, on the field, he trolls opponents. He'll just bully somebody. He manhandles people. If he knows that he's better than you, he's going to show you that he's better than you every play."
Judon's personality – his penchant for saying anything to anyone at any time – can certainly rub people the wrong way. In fact, he wasn't sure how veteran guard Marshal Yanda would react to it early on. Judon kept his distance for a while.
"I'll be honest, I used to not know how to talk to Marshal Yanda," Judon said. "Marshal cares about players and people, but he mostly cares about [bleeps] who can play the game. He's like, 'If you can't play the game, shut the [bleep] up and stop [bleeping]. Do your part.' When he finds out you can play, he opens up with you more."
Judon and Yanda have lockers pretty close to each other. They aren't best friends or anything, but Judon says Yanda is "my guy." They ran the conditioning test together, encouraging each other to get through it. Told that Judon was kind of intimidated by him early on, Yanda smiled.
"I like the guy's approach," Yanda said. "He's a hard-working guy and he's focused on what he has to do. That's great. We're expecting big things out of him this year and wanting him to take that next step. And I think he's putting in the work to do that."
Judon developed his tough-guy personality when he was growing up about 30 minutes outside of Detroit.
He was the sixth of 10 kids (seven boys, three girls) in a single-parent household. Some of his siblings lived with other family members, but it was still a very tight squeeze in a three-bedroom house.
They didn't have a lot growing up and Judon wasn't a fan of doing laundry, so he would constantly steal his older brother Michael's clothes – namely his Nike socks. Being seven years older, Michael would beat his little brother up every time.
"Any chance he got when we were younger, he would steal stuff," Michael said. "If I wasn't around and he needed something, he would take it."
It didn't matter how many times he got beat up, Matthew would just keep doing it.
"Hey, you've got to take the punishment," Matthew said. "He would beat me up and I would still steal his clothes. That's just what it was."
Since he started playing football, Judon has been the one dishing out the punishment. As a senior at Grand Valley State, he led the nation – at any level – with an eye-popping 21 sacks. The Ravens drafted him in the fifth round in 2016, three rounds after taking another outside linebacker, Kamalei Correa.
As Judon said, he came into the NFL not knowing exactly how to act. But the more he watched Suggs, the more he understood that big personalities are welcomed in Baltimore – as long as you're making plays too.
Judon grabbed four sacks his rookie season, including one against the rival Steelers. It was a good start.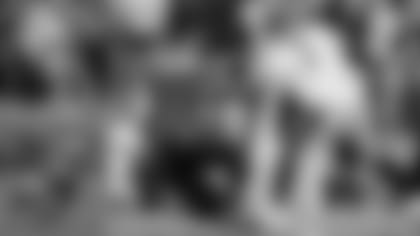 "At first it was a little uncomfortable with teammates, but then they understood when we started actually playing games, 'Alright, he's making plays,'" Judon said.
"It's hard coming into this league and not being yourself – have to act, pretend and do stuff you don't normally do. I come in every day and I don't have to do that. I get to be myself and I love doing it."
Judon immediately looked up to Suggs. Even though they're now more than 2,000 miles apart, Judon still calls Suggs his "big brother." In an appearance on "Good Morning Football," Judon described Suggs as the "uncle who is supposed to be watching you but doesn't care what you do."
Funny enough, Suggs often stole his teammates' clothes out of their locker whenever he wanted. Need a T-shirt before an interview? Grab it from whatever locker was closest.
"He was obviously that guy. Everybody knew who he was," Judon said. "But he was hella cool in the locker room. He would take responsibilities that he didn't have to take. On the field, he practiced and played better than everybody else. I just tried to emulate that while, most importantly, being myself.
"I'm not saying I want to be him. I just want to be myself. If I do that stuff kind of like him, it's not me trying to act like him, it's me being myself."
Near the end of last season, when the possibility of Suggs either retiring or going elsewhere (his contract was running out) became a reality, reporters talked to him about passing the torch to Judon. Suggs gave his typical grin and said, "Yeah, there are some similarities there."
Suggs and Judon have both always been kind of tough to read. There's a lot going on in their heads. They love to mess with their teammates, media members and, really, just about anyone.
"If you don't know it, it comes off as ---holish," Judon said. "When you talk to that person more, when you see how others interact with that person, you'll be like, 'Alright, that's just his aura. That's who he is. He'll tell inappropriate jokes. He'll touch subjects that other people don't want to touch. He'll lead people in a different way – the way they need to be led.' That's the type of person Suggs was and he's still my big brother."
Here's another example. Last year, as the Ravens were cleaning out their lockers the day after their wild-card playoff loss, defensive tackle Willie Henry was going around, as many players do, getting his teammates autographs. Players do it to have a keepsake from the season.
Well Judon, for some reason, refused to sign Henry's football. With Henry standing right next to him just staring, Judon spoke to a gaggle of reporters and reflected on the loss and season. Henry begged and begged but Judon wouldn't cave. Eventually, somebody else offered to forge Judon's name on the ball.
"Matthew, to me, is probably the biggest character on the team," Henry said during training camp, before he was part of the Ravens' final cuts. "I'd say Judon just is one of the characters on the team that you just love or you hate. But, I love him to death. I fight with him and I laugh with him every day."
Asked if Judon is like Suggs, Henry said a lot of people on and around the team would say yes, but he sees them a little different.
"I only had three years with Suggs, so I didn't get the young Suggs. I didn't get the rowdy Suggs," Henry said with a laugh. "I kind of got the mature, 14, 15, 16-year Suggs who had been around the system, understood the dos and the don'ts, how to get on [John] Harbaugh's good side. So, Judon is still trying to figure those ropes out. It's fun being around him while he does that."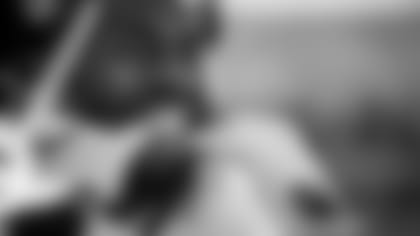 Judon isn't a longtime veteran like Suggs yet, but he has a veteran's mentality in the classroom. Partly because of the character that Suggs was (or played) on the outside, those who didn't know him well didn't realize just how smart he was. He was extremely quick-witted and a devoted student of the game.
Judon is the same way. Martindale said Judon is "one of the smartest players in the league." In fact, Martindale said one of his faults is that he sometimes sees too much.
"He doesn't like to show people how smart he is," Martindale said. "He's going to be a really good pass-rusher in this league, and he already is. But, when he locks in and says, 'I'm going to go get the quarterback,' then you're going to see a different one."
Judon has a unique blend of size (6-foot-3, 261 pounds), quickness, power and swag. As Martindale said, he can be flat-out dominant at times. Against the Oakland Raiders last year, Judon recorded three straight sacks on three consecutive snaps. He celebrated with unique style by sprinting off the field and through the end zone tunnel.
Judon brings his big dog mentality to the field. He prides himself on his trash talk and uses it to try to get his opponent out of their element.
During a game against the Tennessee Titans in 2017, Judon stared across the line of scrimmage at right tackle Jack Conlin – a first-round pick in Judon's 2016 class – and said, "You look scared, boy." Judon had five tackles and a sack that game. In a rematch last season, Judon got another sack.
"For sure, you have to be an ---hole on the field," Judon said. "Throughout this season, people that make plays, that's who they are. You don't become a presence on the field if you're not a presence off the field. I don't feel like people that hide in the shadows do stuff.
"Like Deion [Sanders]; he was flashy, driving different cars. On the field, he showed that. He carried that persona. Ray, he was a talker, he was a motivator, he was an inspiration. He played like that. I'm an ---hole. If you watch film of me, you'll see me doing some --hole [stuff]. It's not dirty, but I'm literally trying to correct another man's will or he'll do it to me."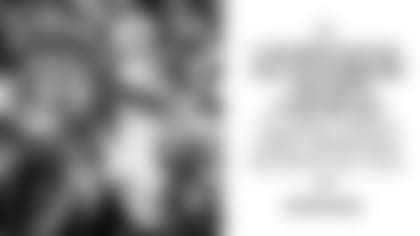 Away from the field, Judon shows another side of himself. He's a deep thinker about our society and volunteers his time in the community. For a few years in college, Judon worked at Camp Sunshine in Michigan, helping people ages 12-40 who have cognitive impairments. He's continued that sort of work Special Olympics Maryland.
Judon reads to kids and has a daughter, Aniyah, that he likes to bring around the Under Armour Performance Center. "I had my own daughter and it's like real love that nobody can explain," he said.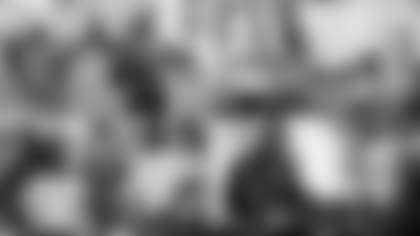 Judon's extended family is his teammates. He has nine siblings. Now he has 52 "brothers" on the Ravens' roster. Just like he competed with his own siblings growing up, he loves competing with his teammates, talking trash and having fun. But now he knows he needs to lead them.
This year, with Suggs gone and Za'Darius Smith's production now in Green Bay, Judon is the team's top pass rusher. It also happens to be a contract year, which obviously isn't lost on Judon.
General Manager Eric DeCosta made it clear that he intended to re-sign some of the team's best young players this offseason before they hit the free-agent market. Cornerback Tavon Young and kicker Justin Tucker, for example, both inked extensions. Judon did not.
"That's all know-your-worth-stuff, but I'll say this, I'm never one to not bet on myself," Judon said. "I got this far. Now we're going to see how far it takes me. If we want to do something great, you've got to go be great.
"I feel like the first three years, I wasn't really leaned on like I will be this season. Now I'm accountable for the pass rush. Now we're going to see what we got. We're going to see if I'm a leader of men, if I'm a certain caliber. This is what I want."
Judon got a sack in Week 1 in Miami, one of three the Ravens had in their lopsided victory. Suggs, meanwhile, had two sacks and a forced fumble in his Arizona debut.
The two will see each other before Sunday's game and probably exchange a hug and likely some trash talk. Then they'll go about their business, each trying to prove they're still the top dog. That's just how they are.