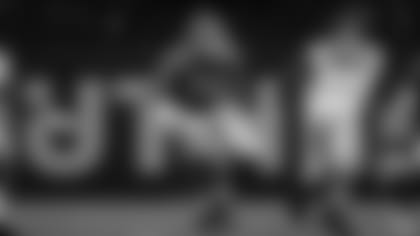 No. 94: OL Stone Forsythe, Florida
"Forsythe is a monstrous offensive tackle with effortless power. He's just rough around the edges in terms of his technique."
No. 104: DL Jaylen Twyman, Pittsburgh
"Twyman is a disruptive interior rusher with a nice arsenal of pass-rushing moves."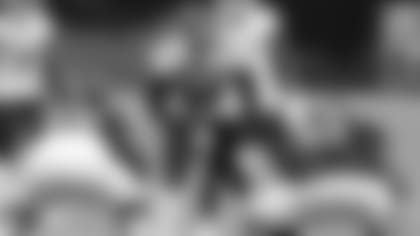 No. 94: DT Milton Williams, Louisiana Tech
2020 stats: 10 games, 45 tackles, 4.5 sacks, 10 tackles for loss
"Calais Campbell and Derek Wolfe won't play forever. The Ravens are talented but older up front and will need to begin churning, especially as the midseason wear and tear hits some of their veteran players. Williams logged 10 sacks over his final two seasons with the Bulldogs."
No. 104: S Hamsah Nasirildeen, Florida State
2020 stats: 2 games, 13 tackles, 1 interception, 1 pass defended
"He looks like a Madden create-a-player at a tall 6'3" in Florida State's secondary, an attacking and athletic box safety who has to prove he can stay healthy."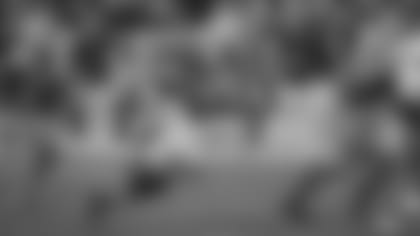 No. 94: DT Osa Odighizuwa, UCLA
2020 stats: 7 games, 30 tackles, 4 sacks, 6 tackles for loss
"The Ravens' pass-rush rebuild continues on the inside with this high-effort rotational option behind Calais Campbell. His quickness is a good addition to supplement the second level with (Gregory) Rousseau in the mix, too."
No. 104: OT Walker Little, Stanford
"The Ravens need to develop a nice-sized athlete to help replace the traded Orlando Brown Jr. opposite Ronnie Stanley and Little has the potential to be a solid starter by 2022."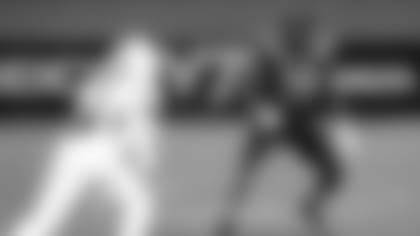 No. 94: S Devine Deablo, Virginia Tech
2020 stats: 9 games, 55 tackles, 4 interceptions, 4 passes defended
No. 104: EDGE Malcolm Koonce, Buffalo
2020 stats: 6 games, 30 tackles, 5 sacks, 6.5 tackles for loss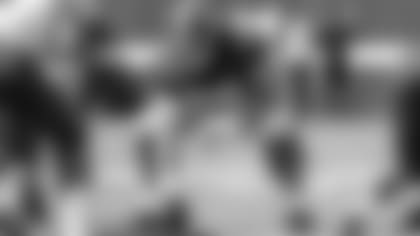 No. 94: C Landon Dickerson, Alabama
No. 104: QB Kellon Mond, Texas A&M
2020 stats: 10 games, 2,282 yards passing, 19 touchdowns, 3 interceptions
Dane Brugler, The Athletic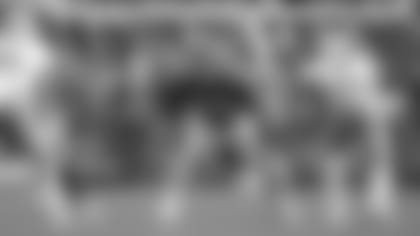 No. 94: OT/G Jackson Carman, Clemson
No. 104: S Andre Cisco, Syracuse
2020 stats: 2 games, 11 tackles, 1 interception, 0.5 tackles for loss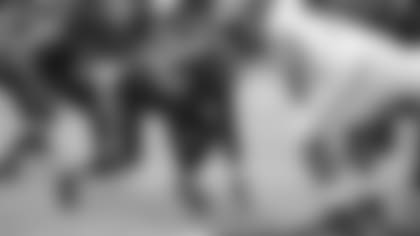 No. 94: EDGE Dayo Odeyingbo, Vanderbilt
2020: stats: 8 games, 32 tackles, 5.5 sacks, 8 tackles for loss
No. 104: OT Dillon Radunz, North Dakota State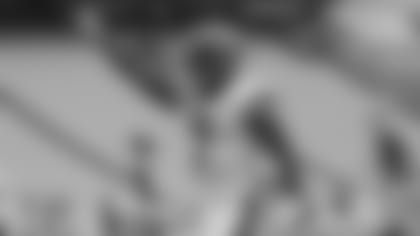 No. 94: S Andre Cisco, Syracuse
2020 stats: 2 games, 11 tackles, 1 interception, 0.5 tackles for loss
No. 104: OL Trey Hill, Georgia