CB Trent McDuffie, Washington
2021 stats: 11 games, 35 tackles, 4 tackles for loss, 0 interceptions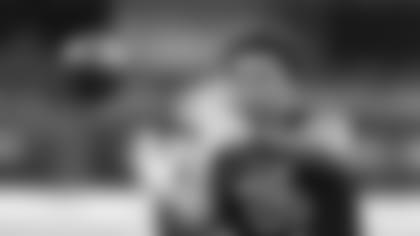 "As a man-heavy team, the Ravens cannot resist adding a talented cover corner with outstanding instincts and skills."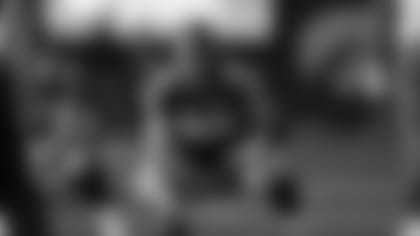 "This one is pretty easy. Bradley Bozeman left Baltimore to sign in Carolina, and Linderbaum is a Day 1 starter at center for a team that needs to open running lanes for running back J.K. Dobbins and quarterback Lamar Jackson."
DL Jordan Davis, Georgia
2021 stats: 14 games, 32 tackles, 5 tackles for loss, 2 sacks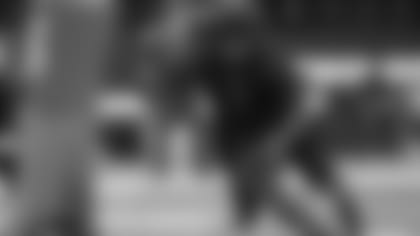 "Davis lands in a rightful place for him, Baltimore, whose defense is predicated on physically overwhelming its opponents."
"Where exactly does a 6-6, 341-pound defensive tackle find his place in the modern NFL? How about Baltimore, with a franchise that has coveted its jumbo defensive linemen? Davis is capable of generating significant pressure from the interior, and the Ravens could help him become more than just a big body at the next level."
"Davis landing in Baltimore will result in an all-time, 'of course the Ravens drafted that awesome college player' who also checks off a box in terms of big need."
EDGE, Jermaine Johnson II, Florida State
2021 stats: 12 games, 70 tackles, 17.5 tackles for loss, 11.5 sacks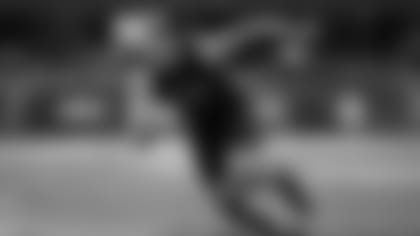 "A year ago, Baltimore took Odafe Oweh in the first round. The team attempted to sign Za'Darius Smith in free agency but that agreement fell through. The team's intentions were clear and it stands to reason that they still have an interest in upgrading the position. Johnson, paired with Oweh, gives the Ravens a formidable pair of edge rushers."
"Jermaine Johnson II is a perfect piece to fit opposite Odafe Oweh. While he's an older prospect who has a bit of hip and ankle stiffness compared to the top players, he makes up for it in other areas.
"First, Johnson is probably the most consistent run defender in the class at the position. Not only is he a wall on the outside, but he's also able to do it at under 260 pounds. He has ridiculous length that consistently causes issues. Second, he's unbelievably explosive, which is evident when he runs through an offensive tackle's chest before they can react."