Even though the Ravens just came off their first Organized Team Activity and are eyeing this weekend's draft, John Harbaugh and Rex Ryan found some time to shift their focus from football.
The Ravens' coaches were at Camden Yards to throw out the first pitch in the Baltimore Orioles' 7-1 loss to the New York Yankees Sunday afternoon.
Harbaugh, the third head coach in Ravens' history, donned a white No. 3 Orioles jersey with his name stitched across the back as he stepped onto the pristine diamond. Ryan, who played catcher, opted instead for a jersey out of his personal collection: a throwback Cal Ripken model.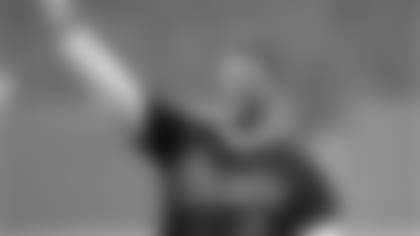 Both men soaked in loud applause from an announced crowd of 37,501 before the damp afternoon game began. And, both men were excited to show off their baseball skills.
With his wife, Ingrid, 6-year-old daughter, Alison, and parents watching, Harbaugh reached back from his spot in front of the mound - an Orioles staffer wouldn't allow him to toe the rubber - and uncorked a fastball that seemed to rise just before it popped in Ryan's glove.
"I mentioned to 'Harbs' that he should get out there and pitch to [Yankees outfielder Johnny] Damon, but I don't think they could get the contract worked out," Ryan laughed as the first inning began. "Did you see that pitch? It had a little movement on it. Not everybody could catch that ball."
Harbaugh won't be suiting up for the O's any time soon. With the draft merely days away, he has more important things on his mind. Still, he appreciated some words of wisdom from Orioles manager Dave Trembley.
The two Charm City skippers are both fairly new to their jobs. Trembley was originally given the job on an interim basis back in the middle of last season, while Harbaugh was hired in January of 2008.
"It was fun to meet the manager and some of the players before the game," Harbaugh said with his daughter in tow. "In football, it's all business for me, but this was like being a little kid - with my little kid.
"Dave and I have a lot in common," he continued. "Sports are so important to people in this town, so we can really help each other out."
After Harbaugh's pitch, the Ravens' representatives took their seats in the stands for a game that was delayed twice by rain in the final two innings.
Harbaugh's appearance marks the second time during the Orioles' recent homestand that the Ravens were honored by throwing out the opening pitch. Quarterback Steve McNair did the honors Friday night, an 8-2 Baltimore victory, one day after announcing his retirement after 13 NFL seasons. Heap Weighs in on QBs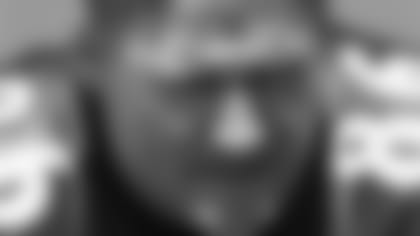 Tight end Todd Heap figures to be a critical weapon in Cam Cameron's offense, but the question of who will be throwing him the football still lingers.
On the heels of McNair's retirement, Harbaugh has made no secret about the open competition between Kyle Boller, Troy Smith and another player that will be added through the draft or free agency.
With his head already buried in Cameron's playbook, which helped rejuvenate a stagnant San Diego Chargers offense from 2002-06, Heap doesn't want to think about the starting quarterback until everybody has a better grasp of the system.
"The thing about it is that we're really early in the process right now," said Heap. "We've had a lot thrown at us in the last few months here, and we're doing the best we can to learn it fast - to where we know it. There is still a lot of work to do, so we can't start worrying about those decisions right now."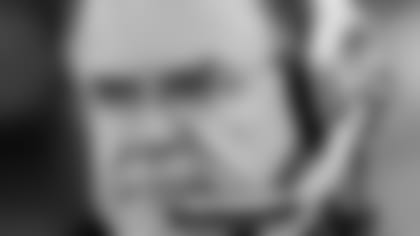 Billick Works the Network
Former Ravens head coach Brian Billick was recently hired by the NFL Network to participate in their coverage of the draft this weekend. Billick is also hoping to join CBS or Fox as a game analyst for TV broadcasts in the fall.