After the Ravens' 13-10 playoff victory over the Tennessee Titans, **Derrick Mason** and **Samari Rolle** could have considered it a revenge game against a team that unceremoniously cut them four years ago.

But that wasn't the case for these two venerable veterans. Simply getting the chance to play for the AFC Championship with their current squads is sweet enough.
Mason, originally a fourth-round draft pick in 1997, spent his first eight seasons in a Tennessee Oilers/Titans jersey and grew into one of the game's most reliable receivers. When he was released in 2004, Mason was just coming off his fourth consecutive 1,000-yard campaign.
The Ravens quickly snapped Mason off the free agent market, and he immediately responded with an 86-catch, 1,073-yard showing the first year he donned purple and black.
"It was satisfying because we got the win," said Mason, who led Baltimore with 80 receptions for 1,037 yards and five receiving touchdowns this year. "It's been a couple of years now [since he played for Tennessee], but there are still a couple of guys on the other side of the ball and with that coaching staff. I've always said they gave me the opportunity to become the player I am today."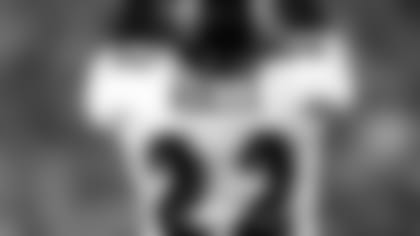 t was a similar situation for Rolle. In seven seasons with the Titans, Rolle posted 23 interceptions. He was let go at the same time as Mason, and was signed by Baltimore on the same day (March 7), as well.
Rolle, who has since become a stalwart in the Ravens' secondary, declined to throw Saturday's win in the face of his former employer.
"The older you get, you learn the business of it," he said. "Derrick and I weren't cut because of performance. It was a salary cap issue. I knew the year before when they got rid of Eddie George, I could sense it was going to happen."
Both players came up big for the Ravens at LP Field. Mason led the Ravens with five grabs for 78 yards, including a 48-yard touchdown catch to tie the game at 7-7 in the fist quarter.
Rolle ended a promising Titans drive - they had driven the Baltimore's 32-yard line midway through the second quarter - with an interception, the first of three Tennessee turnovers in the contest.
They have both been on the other side of this outcome, however. In 2001, the Ravens ended a talented Tennessee squad's postseason dreams when they defeated the Titans 24-10 in the divisional round at what was then called Adelphia Coliseum. Baltimore went on to win Super Bowl XXXV.
Could today's Titans, who were the conference's No. 1 seed, be feeling some of the same emotions Mason and Rolle's version did as they went home empty-handed?
"I don't know," Mason said. "That was almost 10 years ago. But like any other team, if you work so hard to get the best record in the NFL and earn a bye week, to let that get away from you in your home stadium has to hurt.
"I'm not going back to 2001. We're in 2009 now. It's a new team and a new set of rules. We're on our way, so it's next stop."
Tale of Turnovers
In two playoff games, the Ravens have forced eight turnovers, while surrendering only one.
Rolle's interception of Titans quarterback Kerry Collins started the frenzy in Nashville.
At the 4:17 mark of the second quarter, Collins dropped back only to find safety **Jim Leonhard** rushing unabated into the backfield. Collins chucked up a floating duck to receiver Justin McCariens, but Rolle was there to leap for the theft.
The Ravens were forced to punt after a three-and-out on the ensuing series, but eventually got the ball back when Tennessee running back LenDale White coughed up a fumble.
White was tackled from behind by linebacker **Jarret Johnson**, who punched out the football directly Leonhard's waiting hands at the Ravens' 15-yard line. Since there was less than a minute left in the first half, Baltimore opted to run the clock out by taking a knee.
Then, in the final period, Titans tight end Alge Crumpler hauled in a Collins pass and rumbled to the Ravens' end zone. But upon reaching the 6, Crumpler was hit low by linebacker **Bart Scott** and high by Leonhard, who caused a fumble. Cornerback **Fabian Washington** fell on the flub at Baltimore 1-yard line.
Meanwhile, quarterback Joe Flacco did not throw an interception for his third straight game, and security was a highlight for all of Baltimore's ball-carriers in the hard-fought battle.
"Start with the offense, the fact that our offense is not turning the ball over," said head coach John Harbaugh to reporters. "That is probably the number one thing. In these kinds of games, you find a way to play with that kind of discipline; that kind of self control and protect the football. That starts with the quarterback and goes to the running backs and wide receivers.
"Then our defense, to turn the ball over that many times against these two opponents is remarkable. You guys can figure out how it happened. A lot of good hard hits, I can tell you that. We are proud of those guys for that."
Injury Update
The Ravens had multiple players leave the game because of injuries, including several defensive starters.
Linebacker Terrell Suggs![](/team/roster/terrell-suggs/ad26be43-1380-45f1-b047-a91e850d9761/ "Terrell Suggs") (shoulder sprain), cornerback **Samari Rolle** (groin) and safety **Jim Leonhard** (head) all sustained injuries that did not allow them to return. Cornerback **Fabian Washington** suffered a shoulder stinger, but returned to play on the Ravens' next series.
"We were scrambling, but found a way to get it done," an emotions Ryan said afterwards. "It's a credit to all our players and our assistant coaches. They stepped up."
Offensively, fullback **Le'Ron McClain** left twice because of an ankle injury, but came back both times after getting it re-taped. And, right tackle Willie Anderson was briefly sidelined because of a neck stinger.
Harbaugh gave the players off on Monday to hopefully recover from their ailments.
"We will find out [the severity of the injuries]," Harbaugh said. "We don't know. I know we have a lot of little things. Hopefully we won't have any big things."
Fans Welcome Team Home
Nearly 1,000 fans showed up at Baltimore-Washington International Airport to give the Ravens a rousing homecoming welcome after their flight from Nashville.
"When we heard what time they were getting in, we just jumped in the car to get here as fast as we could," said Steve Lancaster of Baltimore, who was there with his two sons Chris and Mark. "We wanted to go to the game, but couldn't. This is the next best way to show our support."
Decked out in an assortment of purple, white and black Ravens jerseys, fans boisterously cheered when the Ravens came out of the security check area. Harbaugh even stopped to take pictures and sign autographs for a few lucky attendees.
"I regretted not coming here when the Ravens won the Super Bowl, so I'll be here after every playoff win this year," Glen Burnie's Laura Brandlee explained. "I'm bleeding purple."
When the Ravens' buses pulled up to their Owings Mills training facility, there was another contingent, between 100-150 people lining the entranceway with honking horns and "Let's Go Ravens" chants.
Notable
A large contingent of Ravens fans also descended on Nashville for the game, and Scott made it a point to salute those fans as the waning seconds ticked off the clock. "They did a tremendous job in giving us a sense of home and coming out and supporting us," Scott said. "You saw them walking up the streets and things like that. They're in a hostile environment as well. They take a lot of flack up there in the stands. I just wanted them to know I appreciate their effort, I appreciated them spending their hard-earned money to come see a good football game." … Ryan will interview for the St. Louis Rams and New York Jets' vacant head coaching positions Sunday. … Harbaugh recognized the efforts of outside linebacker coach **Mike Pettine** and special assistant **Vic Fangio** for quickly ascertaining that a completion to Titans tight end Bo Scaife was actually incomplete. Scaife's catch moved the ball to Baltimore's 28, but Harbaugh challenged that he bobbled the ball heading out of bounds. That moved Tennessee back to the 33-yard line, and Rob Bironas then missed the 51-yard field goal attempt. "The thing came up finally on the TV replay and they noticed that he caught it twice," said Harbaugh. "The second catch, obviously when he lost control of it he wasn't able to get two feet down. That was Vic all the way. He was adamant about it and he encouraged us to challenge it."