The offseason schedule allows players flexibility and personal time they may not necessarily have during a rigorous in-season schedule. During the 2012 offseason, many Ravens players, coaches and staff took the opportunity to reach out in the community – whether it was in their hometowns or the Baltimore area. With events ranging from charity softball games to basketball tournaments and football clinics, the Ravens were happy to devote their time to others while also promoting a healthy and active lifestyle.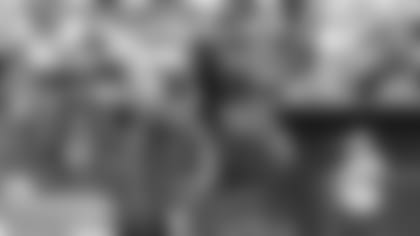 Many Ravens took advantage of their football knowledge and skills by hosting clinics for youth in the offseason. On June 16, Head Coach John Harbaugh and his coaching staff put on a clinic at McDaniel College that was free for all participants. Lardarius Webb also hosted a free camp for over 300 youth in Thibodeaux, La. on June 23. Ray Rice held two separate "Ray Rice Days," one in his hometown of New Rochelle, N.Y. and for the first time in Maryland, at Calvert Hall College High School in Towson. At many of these events, fellow Ravens players came out to support their teammates and volunteer in the surrounding communities.
While players are known primarily for their athleticism on the football field, some took to other sports and held non-football related events. Many of these included the Torrey Smith Foundation All-Star Basketball Game (March 30, Fredericksburg, Va.), the Ray Lewis Foundation Spring Fest (April 12, Lakeland, Fla.), Anquan Boldin's Annual Q-Festival Weekend (April 12-14, Pahokee, Fla.), and Lardarius Webb's Charity Softball Game (June 3, Aberdeen, Md.).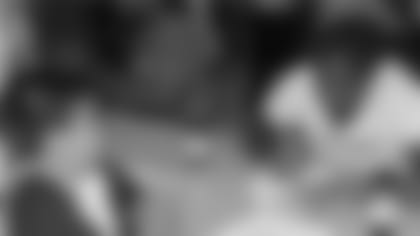 Ravens Beach Bash was held for the first time ever this offseason. An event to kick off the summer, where fans joined Ravens players, cheerleaders and mascot Poe to turn Ocean City, Md., into Ravenstown the first weekend in June. Anthony Allen, Chykie Brown, Arthur Jones and Chavis Williams took part in the numerous weekend activities, including the Ocean City Purple Friday Caravan, the Annual Ravens Roost Parade, and the 7-on-7 High School Tournament, hosted by Under Armour.
Ravens players continue to make community involvement a year-round priority, and it is a true testament to the great role models they are, not only on the field, but more importantly off of it. The dedication they have to making a difference and helping many communities ultimately contributes to why the Ravens have such an amazing fan base, not just in Baltimore, but across the country.