The scars tell the story.
Under Paul Kruger's right arm, a 6 ½-inch gash stretches across his ribs.
A 7 ¼-inch wound runs from his sternum to below his belly-button.
Most of the time the Ravens outside linebacker looks in the mirror, he hardly notices them. They're just a part of his body, he says. But there are times when Kruger takes a second glance and the memories of his dances with death drift back.
First it was a Jeep accident that left him without a kidney and spleen. Then a street brawl stabbing that punctured a lung.
As hard as those time were, what was even more challenging was the mental anguish of waiting his turn to contribute in the Ravens defense.
After three years of waiting, Kruger now stands in a place of massive importance in Baltimore.
He's a starting outside linebacker on a team in need of defensive help with reigning Defensive Player of the Year Terrell Suggs sidelined with an injury. He's also stepping in for one of the best edge-setting linebackers in the league in Jarret Johnson.
Kruger knows that. And looking at his scars sometimes gives him strength.
"They're a reminder of some of the things I've been through and how lucky I am to be here," Kruger said. "They're also motivation that I've got a long way to go. I've got to keep hungry."
Kruger was 13 years old when his uncle came to show off his new Jeep.
Kruger and his two brothers and sister joined their uncle for a cruise through the nearby Utah mountains. At 16 years old, Kruger's uncle was an inexperienced driver.
When his uncle turned up a steep hill – a little too steep – the Jeep starting rolling backwards and slamming on the brakes just made them go out.
The Jeep rolled backwards, quicker and quicker down the mountain and eventually plunged into a ravine. It started flipping – not rolling – and everybody was thrown out of the vehicle. It just so happened that Kruger was tossed exactly in its path.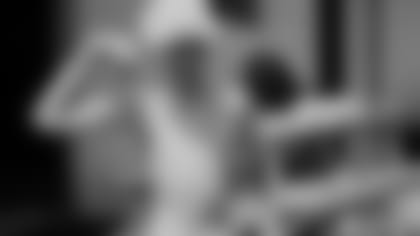 The roll bar of the Jeep went right over Kruger's stomach. It felt like the bar squeezed his body to just an inch wide.
After 10 or 15 rolls, the Jeep somehow ended up on its wheels and miraculously still started. Kruger's uncle ran to the car, drove back up the hill and picked up Kruger, who couldn't breathe, couldn't move, couldn't do anything.
They rushed him home, and eventually to the hospital where Kruger was immediately taken into surgery. Doctors wanted to fly him to another hospital to try to save his kidney, but it was too late.
"He looked gray and had lost about half of his blood," said mother Jennifer Kruger. "He was bleeding to death internally. For a while there, we weren't sure if he was going to make it."
Kruger was on life support for two days and spent five days in critical condition. He didn't get out of bed for three weeks, and was only able to go home when he could take five steps without having to stop.
His body was so weak, that it was a huge effort just to walk.
"I lost all my strength, all my energy," Kruger said. "I literally looked like a skeleton."
The accident happened on May 9. Football was slated to start in August. By July, Kruger handed his parents papers to sign so he could play football.
"He was bound and determined to play football," Jennifer said. "He just has that nature."
Kruger was hosting his brother, Dave, on a recruiting trip when they were joined by two others and left a dinner to go into downtown Salt Lake City, Utah.
They were walking down the street when a car drove by and a "disrespectful" statement rang out from a passenger inside. One of Kruger's friends shouted back at them, and the car stopped.
"Immediately, I knew when they stopped something was going to happen," Kruger said.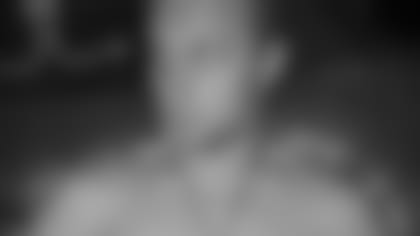 It turned out that the stopped car was the leader for a group of four cars. What was suspected to be a gang poured out of the cars. Kruger estimates there were 10 to 12 guys. Kruger told them they didn't want any trouble, but when one of the gang members spat on Kruger's friend, it was on.
Kruger was on top of one guy when he felt like he was punched hard in his side. Kruger tried to stand up but couldn't. He reached underneath his shirt and felt his intestines spilling out his side.
Kruger was stabbed twice. They nicked an artery and collapsed a lung.
Kruger yelled, which scattered the assailants and allowed him, his friends and brother (who took brass knuckles to the eye) to scamper away Kruger was rushed to the hospital, where he once again was immediately wheeled into surgery.
After invasive surgery that required 175 staples to close, Kruger's life was saved. It happened late at night on Jan. 29, 2008 and by 6 a.m. the next morning, [comma] the entire Utah football team lined the hospital hallway with a number of players crying.
It took two months for Kruger to be able to twist his torso. It took about three months for him to be able to run.
Kruger only* *missed spring football. He was back on the field that fall, and was a major part of Utah's undefeated season. The relentless, pass-rushing defensive end logged seven sacks and one interception.
"He was blessed and had miracles take place," Jennifer said. "But it was something where he had to work hard to recover in both situations."
Kruger would call upon that mental toughness more than ever in the NFL.
The Ravens drafted Kruger in the second round in 2009 – 57th overall. He was one of their "red star" prospects, displaying the toughness and mentality that ideally represents the franchise.
When Kruger chose the No. 99 – the same number Ring Of Honor enshrine Michael McCrary wore – the buzz around the high draft pick only escalated.
Kruger came in with one hope: to contribute to Baltimore's legendary defense. But it was difficult to do that early on.
Kruger was the backup to Suggs, who signed a contract just a year earlier making him the highest-paid linebacker in the NFL. On the other side was Johnson, the Ravens' version of the Iron Man.
That meant Kruger, who needed some time to adjust to the NFL and learn the Ravens' complex system, was left playing the student role. He had one signature play, a game-winning overtime interception against Pittsburgh, but was active for only nine games.
"His rookie year, I think he was a little frustrated," defensive tackle Haloti Ngata said. "I don't want to say he was miserable, but he had a tough time with it. He wanted to be out there so bad."
It didn't get any better in Kruger's sophomore season. Coaches asked him to bulk up and convert to a defensive end in hopes of finding a path to the field.  Kruger was still active for just 11 games and made one tackle, a sack in a blowout win over Carolina.
Kruger talks to his mother almost every day and leaned on his family (his two younger brothers are both defenders for Utah) for support. Jennifer said the waiting was harder than the physical setbacks.
"His nature is, 'I want to contribute. I want to be a part of it. I have something to offer,'" she said. "It's always been his nature since as long as he could walk. He knew he was surrounded by superstars, but it was a challenge for him to have to step back – a big challenge."
Coming back from the Jeep accident or the stabbing was something Kruger controlled. If he rehabbed hard enough, he could get back to the field. But in the NFL, Kruger felt like he was working hard and putting in the time, yet didn't have an avenue to the field.
"I don't deal with things like that very well. I never have," Kruger admitted. "I wanted to be a guy the team needed and the team relied on. It's hard to feel that way unless you're out there making plays."
It took time for Kruger to mature, to realize that he needed to simply stack practices upon practices and earn his way into a sub-package. He wasn't going to be a starter right away, but he could still contribute.
That's what he did last year.
"He denied the coaches to keep him on the bench," Ngata said.
Kruger worked his way into a pass-rusher role behind Johnson. Coming in mainly on third down, Kruger was a menace off the edge for opponents.
He logged 5.5 sacks in the regular season, then another in the AFC championship against New England's Tom Brady. Kruger's athleticism was on full display. He can bull rush, he can spin, he can beat a tackle with speed on the edge.
"He's a phenomenal athlete," defensive end Pernell McPhee said. "For his genes, I didn't know he could be the type of athlete he is. He's a freak."
The football part has always been the easier part for Kruger. It was everything else that was hard.
"Anybody who knows Kruger knows he's been through a lot," linebacker Jameel McClain said. "He's faced all of the criticism early on his career. Now he's the man."
Defensive Coordinator Dean Pees took exception with the question that Kruger was in a critically important position this year.
"He's really one of 11," Pees said. "His position is no more critical than anybody else's or any less critical than anybody else's."
Kruger would have been a starter regardless of Suggs' injury. The coaching staff decided that as soon as Johnson departed for San Diego.
But with Suggs out indefinitely, there's even more need to pick up the slack.
Kruger must set the edge this year if the Ravens are going to remain one of the league's best run stuffers. And improvement on last year's 5.5 sacks would be beneficial too with the team's leading pass rusher out.
"He's definitely ready," said Ngata, who earlier this preseason confessed to being a bit uneasy about what he was seeing at outside linebacker. "I'm really comfortable with him being out there. I don't have to worry about where Krug is or what he's doing."
"Kruger has evolved," McClain said. "To be able to see what he's able to do in a full season, man those stats are going to be pretty nice."
"I'll go to battle with that guy any day," defensive end Art Jones said. "He's a true warrior out there, a true general."
How does Kruger feel about all this?
He said he's not nervous at all.
"I've been preparing for this for my whole life," Kruger said. "I feel ready. I feel like I'm going to play well. I think it's going to be a big year."