As the 2016 NFL Draft drew near, with Baltimore holding the No. 6-overall pick, Ravens fans were salivating at the idea of getting a splashy prospect.
There was pass rusher extraordinaire Joey Bosa, electric running back Ezekiel Elliott, and prototypical cornerback Jalen Ramsey. If the chips fell the right way, many fans believed and hoped the pick would be Ramsey.
Ozzie Newsome, the man making the picks at the time, tried to get Ramsey in a trade up with the Dallas Cowboys. But spooked that they wouldn't land Elliott, Dallas asked for more than Newsome was willing to give up, so the Ravens stayed put.
Instead, the Ravens made the smart, but unsexy pick. The Ravens took left tackle Ronnie Stanley, the rock steady blocker from Notre Dame who was a big-time high school recruit, consistent improver and hard worker.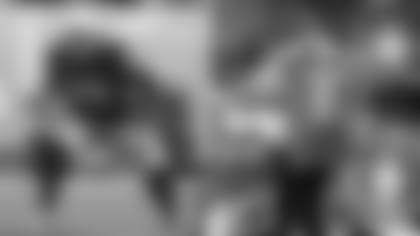 As Vincent Newsome, then the team's pro personnel director, said, Stanley was the "cleanest player among the best of the best. … He has all the skills and physical attributes to be an outstanding NFL player. He kept improving at Notre Dame."
Ravens fans, especially the old-school ones who remember Hall of Famer Jonathan Ogden's impact as the first pick in franchise history, were glad to build in the trenches. But to say that most fans were excited about the selection would be a stretch. Drafting an offensive lineman is never exciting.
"I already knew I was going to get backlash no matter what getting drafted that early as an offensive lineman," Stanley said. "Some people just don't think drafting an offensive lineman that early is a good idea."
Now, with 20/20 hindsight, let's take a look back on that 2016 draft.
All five players drafted before Stanley have gone to a Pro Bowl. They're all studs. But each has had some rough patches. Bosa has struggled with injuries. Elliott has been suspended. Ramsey has demanded a trade.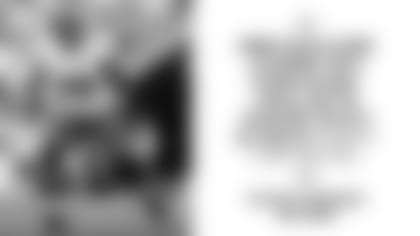 Meanwhile, Stanley has quietly and steadily gotten better, and in his fourth year stands ready to join the others in the NFL's all-star game. According to Pro Football Focus, Stanley is then NFL's top left tackle and best pass blocking offensive lineman overall through five weeks.
"Ronnie can be as good as anybody that's playing the game," Offensive Coordinator Greg Roman said this week. "I really love the trajectory that he's on, and he's playing at a very high level."
The Ravens drafted cornerback Marlon Humphrey in the first round the following year. Like Stanley, Humphrey has turned into one of the best at his position in the league. Meanwhile, none of the highly-drafted left tackles from the class of 2017 have fared well.
With Stanley and Humphrey, the Ravens got two of the best young players at two of the most critical positions in the league in back-to-back drafts.
Baltimore has again been buzzing about Ramsey since his trade request was made public and the Ravens were reportedly one of the teams most interested. The excitement is all fine, but let's also stop and appreciate what the Ravens have.
Stanley is a premier left tackle in a league desperate for such players. And in his fourth year, he's still ascending.
"Hopefully fans will get over it eventually," Stanley said. "But if they don't, they don't. I'm going to be here playing football."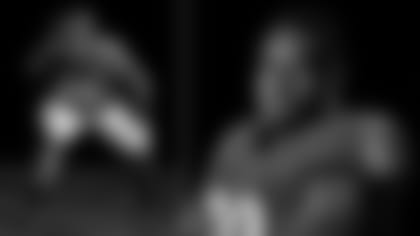 Stanley was good as soon as he got to the NFL. Having elite genes (he's half Tongan) helped a lot with that.
He became an instant starter at left tackle – no easy feat in and of itself – and quickly an indispensable piece of the offense. The Ravens won in Stanley's first three starts. A foot injury sidelined him for four games and the Ravens lost all four. When Stanley returned, Baltimore won four of the next five.
As soon as Stanley arrived in Baltimore, James Hurst, who had been stepping in when Eugene Monroe was hurt, knew Stanley was going to be really, really good.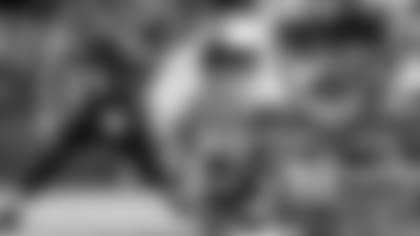 "The first thing is the physical traits. He's got the long arms. He's lean, he's strong. He can handle the power, but he's also more than quick enough to handle those speed guys," Hurst said.
"But then you see the way he's a perfectionist in a lot of ways. Knowing that about him, you knew that was going to drive him. He wasn't going to be OK with being just a good player.
Stanley went to work to hone his craft, and year-by-year, he got better and better. But the accolades didn't come rolling in, as they often don't for young offensive linemen. Keep in mind, Marshal Yanda – a potential future Hall of Famer – didn't go to his first Pro Bowl until his fourth year in the league.
"He's grown a little bit more each year and that's compounding for him in a positive way," Yanda said. "This game is about fundamentals and technique and that will never change. The better you are in those areas, the more consistent you'll be."
Stanley was very good, but he wasn't quite elite yet. So this offseason, he took his attention to detail to another level.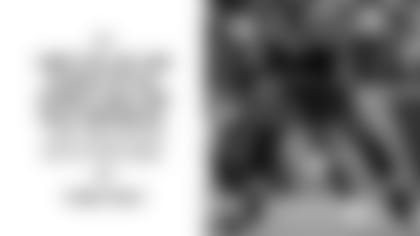 "I didn't feel like I was playing at my full capability and it was really irritating me," Stanley said. "I just took matters into my own hands."
Stanley felt he was playing his best football yet at the end of last season when the Ravens lost in the playoffs, and he didn't want to lose that level. So he took just one week off before jumping back into his training.
Stanley took a bold new approach to his technique. He said he went back to the fundamentals that got him to the league, the style that he used in college at Notre Dame with Offensive Line Coach Harry Hiestand.
Stanley requested his old college tape and broke it down meticulously. He called up his former Notre Dame teammate, Zack Martin, a first-round pick of the Cowboys in 2014 who has gone to the Pro Bowl every year he's been in the league. The two talked about technique, mindset and what they think about each play – the finer points of the game.
"It was getting back to those fundamentals and focusing on the little things," Stanley said. "It's slowing the game down, taking things step-by-step and relearning the technique. It was reteaching myself what I already knew was inside of me."
Stanley's teammates say there's not an obvious difference in Stanley's technique this year versus years prior. But to Stanley, there is. He pours over every tiny detail, constantly tinkering to find perfection. Hurst said that even when he wins a practice rep, he'll find little flaws.
"When we're at practice, he's a lot more intentional," Hurst said. "Like, 'I need to punch with my left hand better,' or 'I need to stay more square.' Really small, specific things, he's focusing a lot more on those things. When you can really hone in with his technique consistently, it's going to make you a really really good player."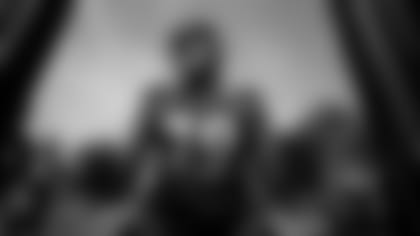 Stanley takes his technique so far that it annoys his teammates. They laugh talking about it, saying he even corrects and nitpicks their game.
"That's the thing Ronnie is always working on is his technique," center Matt Skura said. "And he's always making sure we're reminded about our technique. He's always tweaking little things here and there that we don't notice but helps him play really well."
Stanley isn't your typical offensive lineman, both on the field and away from it.
While pretty much every lineman drives a massive truck, Stanley has a Tesla. Instead of 'Madden," Stanley is a FIFA soccer guy. He loves telling people he's friends with German soccer player Jerome Boateng.
More than anything, Stanley likes to be right. He relishes getting into debates with his teammates about, well, anything.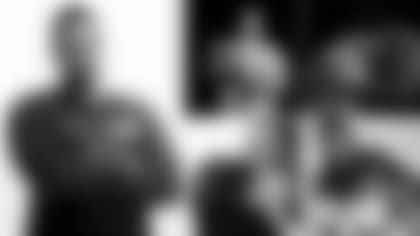 "Free spirit," Skura said. "He's just a very holistic person, just has a different perspective of the world. He's a very mind, body, spirit kind of guy. He's really set in his ways too. I get a crack out of Ronnie."
"He's a weirdo. You can tell him I said that, too," right tackle Orlando Brown Jr. said.
"Ronnie is the weirdest guy on the team," tight end Nick Boyle chimed in. "He's not the typical offensive lineman. He's totally different. He's like, 'Hey guys, let's break it down! I love you all!'"
Stanley cracked up laughing when he heard all that, and Yanda had a hearty chuckle sitting a few lockers away. It was just another chance for them to debate who is weirdest.
"I remember at a younger age that I would try really hard to fit in," Stanley said. "I came to a point where I was like, I'm just going to be myself and whoever likes me likes me, and whoever doesn't doesn't. I guess I'm just a weird guy."
There's nothing wrong with being weird. And when it comes to Sundays, Stanley is all business. This offseason, he said he had a "complete mindset change" that he was going to finish every play as physical as possible, both in the run and pass, and people have taken notice.
"I made a decision in my head, knowing the type of player I can be and knowing the potential I have. I wanted to make sure I got everything out of myself this year," Stanley said.
Stanley has given up one sack and five quarterback hits this season, according to Pro Football Focus. He's also been instrumental in the Ravens' rushing success.
"He brings me a lot of comfort. I can depend on him," quarterback Lamar Jackson said. "Sometimes, stuff isn't open down the field right away. He's still blocking. He's handling what he's supposed to. He's doing a great job so far."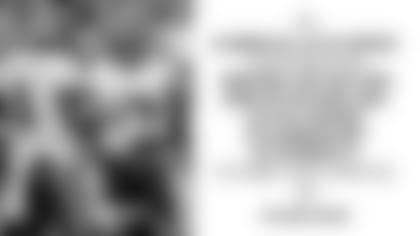 Roman said Stanley has enhanced everything in his game – run blocking, pass blocking, studying, preparing, understanding defenses, communication. Roman brought up Yanda and Ogden when talking about Stanley's development.
"I think Ronnie has taken a gigantic step this year," Roman said. "I've had the good fortune of being around some really, really highly-regarded offensive linemen over the years – Jonathan Ogden at the top of the list – and there's a certain characteristic of each one of them.
"I think Ronnie is really starting to encapsulate a lot of those characteristics in how he goes about his business day-to-day. I really think it's just a function of him really seeing what was possible in his career, in his life, and going about that in a day-to-day fashion."
Roman wouldn't go as far as to say that Stanley is playing at an Ogden-like level yet, but that's what they're striving for.
"I knew how good I could be in this league," Stanley said. "That's definitely my goal for sure is to be a Hall of Fame guy and be remembered in this game. But I don't think I have to be a Hall of Famer right now. It's winning the day. Win enough days and it'll add up."
Slow and steady, constant improvement. That was what the Ravens envisioned when they drafted Stanley, and that's what they're getting.
"He wants to be great. He wants to be the best," Brown said. "He's on his way to having an All-Pro year this year. He's going to be very successful, and I hope he's going to be the highest-paid tackle in NFL history."