Below is a list of information pertaining to Sunday night's Baltimore Ravens vs. Pittsburgh Steelers primetime game at M&T Bank Stadium (8:20 p.m. kickoff), presented by official gameday sponsor Ledo Pizza.
Upon entering the stadium, all fans will receive a 2x3-foot Ravens wall flag (see picture below).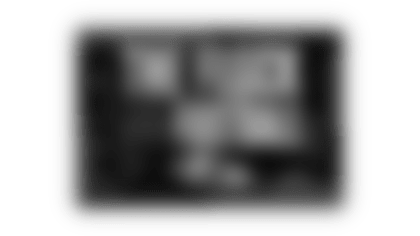 The Ravens have partnered with Coca-Cola to incorporate fans as part of the gameday atmosphere and light up Sunday night. Upon entering the stadium, all fans will receive an LED wristband that will be synced with stadium-wide light shows throughout the night.
Fans should wear their bracelets throughout the entire game, with the first activation effect taking place during pre-game introductions. To engage in the special moment, fans are encouraged to be in their seats by 8 p.m. and have their wristbands visible. The wirelessly controlled wristbands will also be activated during key moments throughout the night, such as the halftime show, after scoring plays and during crowd prompts/celebrations.
All wristbands are recyclable, and therefore, at the conclusion of the game, specially designated recycling bins will be located at all exits for proper disposal, as the wristbands will not operate outside of M&T Bank Stadium.
Baltimore's starting defense will be introduced.
Members of the Baltimore Symphony Orchestra will perform the national anthem.
Ravens Legend of the Game
Former Ravens special teams standout and defender Anthony Levine Sr. will serve as the Legend of the Game. Levine currently works for the Ravens as a player personnel assistant.
PLATINUM-certified recording artist BRELAND will perform from the Bud Light Touchdown Club during halftime. With PLATINUM breakout "My Truck," the singer/songwriter/producer has emerged as a bold new force on today's music landscape. The Amazon Music Breakthrough Spotlight Artist first popped off when the Hip-Hop and Country hybrid hit #1 on Spotify's Global Viral 50 in 2019, and a remix featuring Sam Hunt landed on best-of-the-year lists from NPR to The New York Times. Adding to his 1 BILLION+ career streams, BRELAND's debut album CROSS COUNTRY is out now and features infectious releases "Told You I Could Drink (feat. Lady A)," "Natural," "Praise The Lord (feat. Thomas Rhett)," GOLD-certified "Throw It Back (feat. Keith Urban)" and title track "Cross Country (feat. Mickey Guyton)." Hailed as the "symbol of Country music's ongoing evolution" (Rolling Stone), the Bad Realm Records/Atlantic Records/Warner Music Nashville artist has scored high profile looks on ABC's Good Morning America, ABC's Jimmy Kimmel Live!, CBS Mornings, CBS' New Year's Eve Live: Nashville's Big Bash, CMT Crossroads, NBC's TODAY, The Kelly Clarkson Show, plus performances on the ACM, CMT, and CMA Awards. BRELAND just wrapped his fall headline HERE FOR IT TOUR, with high-profile performances in 2023 on deck at Stagecoach Festival, tour dates on Walker Hayes' DUCK BUCK TOUR, and as direct support for select summer dates of Shania Twain's QUEEN OF ME TOUR.
The Ravens will salute their five 2022 Community Quarterback award winners during the game. Through their annual Community Quarterback Award, the Ravens partner with T. Rowe Price and the NFL to honor exceptional Maryland volunteers who devote their time to strengthening our communities. Supported by the Ravens Foundation, Inc., T. Rowe Price and the NFL Foundation, the award recognizes individuals who exemplify leadership, dedication and commitment to improving the neighborhoods in which they live. The Baltimore Boys & Girls Club Youth of the Year will also be announced and recognized.