RAVENS IN OUR COMMUNITY (9/30)
Brandon Carr to launch LitBuddies Literacy Subscription Box
On Monday (9/30), Ravens CB Brandon Carr, in partnership with his Carr Cares Foundation, will officially launch a new literacy subscription box called LitBuddies at Glenmount Elementary/Middle School in Baltimore. LitBuddies will raise awareness of the importance and value in reading among youth by sharing books and literacy resources. More than 100 literacy boxes will be distributed to Baltimore-area students, and the subscription will be available for purchase for families across the country.
The debut LitBuddies box will be a "Back to School" box complete with two books, a bookmark, pencils and a notebook. The bi-monthly boxes will also have holiday-themed boxes based on the time of year.
Glenmount Elementary/Middle School
Southwest Airlines "Trading Places"
Baltimore Ravens players will surprise customers by taking on the role of Southwest Airlines customer service agents and operations agents this Monday (9/30) at Baltimore/Washington International Thurgood Marshall Airport. Southwest Airlines has invited ILB Patrick Onwuasor and WR Willie Snead IV to trade places with airline workers, where they will make announcements and collect boarding passes from unsuspecting passengers.
*All media members planning to attend must RSVP by 10 a.m. on September 30th to facilitate security clearance. Please send 1) full legal name 2) date of birth and 3) gender toswamedia@wnco.com. All media must present a valid government issued ID at the event.*
Upon arrival, please check-in at the Southwest Airlines Ticket Counter no later than 11:30 a.m. to be escorted to the designated media area by Brian Parrish, who can be reached at 214-792-6737.
11:30 a.m. – 1 p.m.
Baltimore/Washington International Thurgood Marshall Airport
Southwest Airlines Ticket Counter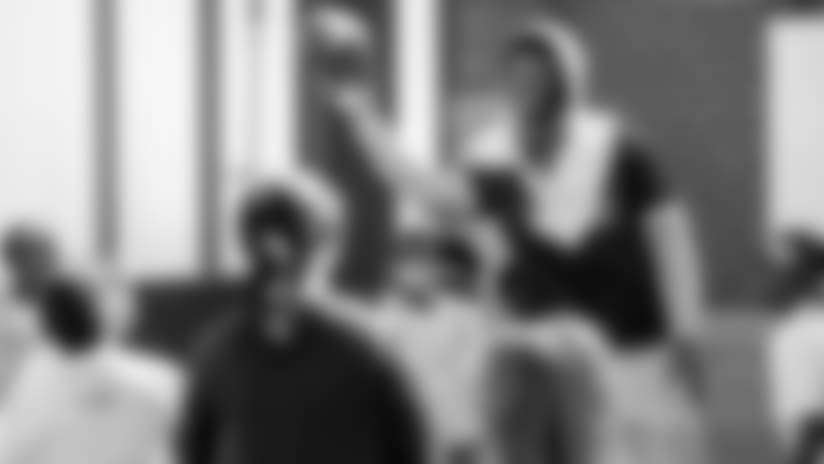 On Monday (9/30), 30 students from Waverly Elementary School will be rewarded with an assembly to celebrate their participation in the Ravens' PLAY 60 Challenge. As a surprise, each student will also receive a bike and helmet for their hard work throughout the challenge. The national NFL PLAY 60 campaign is designed to encourage individuals to be active for at least 60 minutes per day in order to help reverse the trend of childhood obesity.
The assembly will feature appearances by Ravens players' ILB Otaro Alaka, OLB Aaron Adeoye, WR Jaleel Scott and DE Chris Wormley, cheerleaders and Poe as they spend time discussing the importance of physical activity in their everyday lives and participate in activities promoting the PLAY 60 message.
This event is part of the team's overall PLAY 60 campaign, which includes the PLAY 60 Challenge, PLAY 60 Ravens game and PLAY 60 Spring Rewards Luncheon. In 2018, the Ravens PLAY 60 messaging reached nearly 145,000 youth throughout greater Baltimore.
Waverly Elementary School (Cafeteria/Auditorium)