RAVENS RISE HIGH SCHOOL FOOTBALL SHOWDOWN 
For five weeks during the 2021 regular season, the Baltimore Ravens will recognize one local high school football game as their Ravens RISE High School Football Showdown.  
At each contest, a current or former Ravens player will be in attendance for a pre-game visit with each team and to help administer the opening coin toss. Ravens Cheerleaders, Poe and Baltimore's Marching Ravens will also attend, and both teams will be awarded apparel to wear during the game. Each participating school will receive a $1,500 monetary donation from the Ravens to help enhance their respective programs.  
The Ravens will also bring elements of their iconic pre-game introductions from M&T Bank Stadium to the high school for student-athletes to run through a billowing smoke curtain and pyrotechnics. Following the matchup, each Showdown will be highlighted with a detailed game recap and photo gallery by The Baltimore Sun.  
The Ravens RISE High School Football Showdown winners for this week were selected based on voting polls conducted through The Baltimore Sun, which ran Sept. 1-8 and featured six (6) Howard County matchups.
The first of five Showdowns takes place this Friday (9/17) and features the Long Reach Lightning (Columbia, Md.) at the Mount Hebron Vikings (Ellicott City, Md.). Kickoff is scheduled for 7 p.m. with both schools entering the game undefeated at 2-0. This marks the first contest between the Howard County foes since 2018.
*What:               *Ravens RISE High School Football Showdown (first of five) 
Who:                  Current or Former Ravens Player, Cheerleaders, Poe and Baltimore's Marching Ravens
Where:       Mount Hebron High School
When:      Long Reach Lightning vs. Mount Hebron Vikings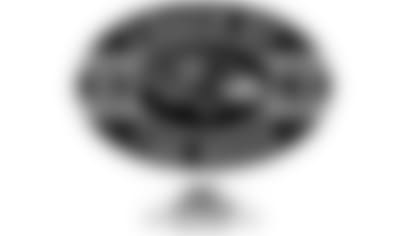 Josh Ward, varsity head football coach of the Calvert Hall College High School Cardinals (Towson, Md.), has been named the Ravens High School Coach of the Week. Now in its 25th year of existence, Ward is the second recipient of the award in 2021.
Last Saturday (9/11), Calvert Hall (2-0) opened its Maryland Interscholastic Athletic Association league schedule with a 24-7 victory over the McDonogh Eagles (Owings Mills, Md.). The Hall established a 14-0 halftime advantage behind two scores from junior QB Noah Brannock – a 24-yard touchdown pass in the first quarter to fellow junior WR Donnie Lewis and a second-period 5-yard rushing score. But, McDonogh cut the lead in half midway through the third quarter.
Following another Brannock touchdown toss, a 15-yard throw to senior WR Rahkeem Smith, the Cardinals took a lead they would not relinquish. Senior K Andrew Petrino secured the victory with a 38-yard field goal in the final frame.
"All week leading up to the game, we told our linemen it was going to be a physical matchup for them," Ward stated. "McDonogh has unbelievable offensive and defensive lines, but our guys played just how we asked and were fantastic on both sides."
Following a shortened two-game season in 2020, Ward is in his second season as the head coach of his alma mater.
"It was crazy to start this job in a pandemic year, but the outpouring of support from students, alums and faculty was amazing," Ward added.
Calvert Hall hosts Riverdale Baptist (Upper Marlboro, Md.) this Thursday (9/16) at 7 p.m. The Cardinals' last meeting with the Prince George's County school came in 2019 when Calvert Hall handedly defeated Riverdale Baptist, 40-0.
Throughout this season, the Ravens will honor 10 high school coaches who have made a significant impact on their student-athletes. Each Coach of the Week winner will receive a $2,000 donation to their school's football program and will be invited to the Ravens-Rams game (1/2/22) at M&T Bank Stadium for an opportunity to be named the Ravens High School Coach of the Year.
This initiative is just one piece of Ravens RISE, the team's football outreach program presented by MedStar Sports Medicine. Ravens RISE impacts a range of area football players from youth to high school, providing them with a year-round opportunity to "Play Like A Raven" through clinics, tournaments, grants, ticket donations and exclusive opportunities to play at M&T Bank Stadium and interact with Ravens players and coaches.