*With the Ravens preparing to take on the San Diego Chargers this weekend, two members of the enemy team answered a few questions about their squad. *
BR.com gives you Chargers head coach Norv Turner and linebacker Shawne Merriman.
Is Shawne Merriman in the same shape as he was three years ago?
Turner:"Shawne – I don't know if there is a lot of difference. He's gotten himself ready to have an outstanding year. There's no question if you have the kind of knee surgery that he had, there's a process to recover from and come back from. We went through it a year ago. Philip [Rivers] had it in February and played the next year. I know there were things that we had to be careful with – the number of reps and how much wear and tear early because you are still recovering and doing everything you need to do. I thought Shawne played very physical the other night and is getting his explosiveness back. I thought he did a nice job."
What are your impressions of Ray Rice?
NT: "Looking at their offense, they've obviously worked real hard to get balance. They've got two very good runners. Ray is a very explosive guy and has great escapability. It takes more than one guy to bring him down. He's a very versatile player. He catches the ball extremely well. Obviously there has been emphasis on throwing the football more. I know they've continued to run extremely well. You look at the offense and the balance they had against Kansas City – it's going to be challenge."
How good is Darren Sproles at being a kick returner?
NT: "Here's my experience – I was with Brian Mitchell all those years when he was a dynamic returner. The thing when you have a returner like Darren Sproles and the other ten guys on the field know he's capable of making something special happen, you get great effort from those guys. There is a sense of pride that each one of those guys takes when you make a big play. Darren certainly – if they create a crease for him, he can be extremely dangerous. They work real hard to give him opportunities."
What is the status of LT, and does not revealing your starting RB give you a certain advantage?
NT: "I don't think so. People who have seen us on tape are going to see the same things, depending on situations, personnel groupings and all that. As I told the media here yesterday, we're on a short week. All of our injury situations right now I see as being day-to-day. I told them yesterday that LT, [Nick] Hardwick and a couple of the other guys wouldn't practice today and that's what we're doing. Then we'll continue to evaluate it tomorrow."
Are you optimistic that C Nick Hardwick and G Louis Vasquez will play on Sunday?
NT:"As I said, I don't have an opinion either way right now because our plan is to have them do nothing today and then see what they can do tomorrow. All the guys – all those guys we just talked about have been in here 16 hours a day getting treatment. I know they're doing everything they can to be able to participate in practice and be able to compete in the game."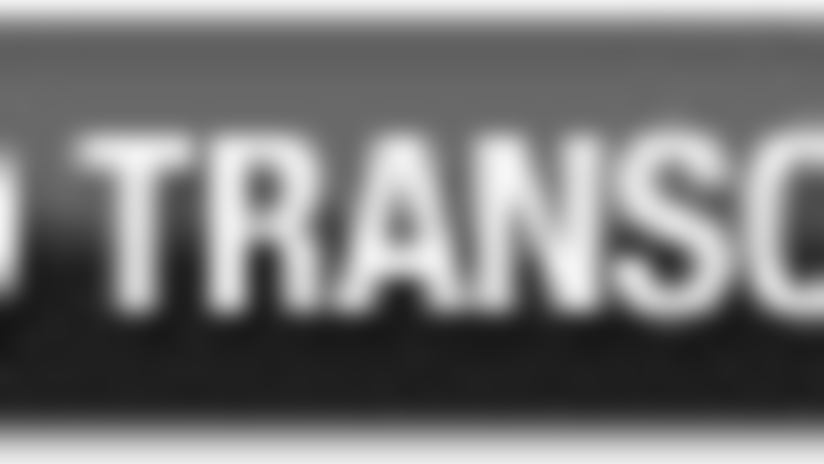 ](/assets/images/imported/mediacontent/~/media/turner.mp3)
Did you feel comfortable against the Raiders, or was it a case of working back into game shape?
Merriman:"Yeah, that's actually what it was. When I first got out there, the anxiety and the emotion of getting back out there… I really had to calm down and get my feet back under me. I haven't played football in a whole year. That was my first game back in 12 months, exactly 12 months since I had the surgery. So I just had to get back out and get my feet under me again."
Do you feel like people have forgotten the kind of pass rusher that you were?
SM:"People are always going to forget everything, but my thing is to come out and do the things I do best. And it's better than just saying, 'Look, I can do this or I can do that.' We've got a game Sunday, and people can sit back and watch."
Does playing against Baltimore mean something extra because it's a team you grew up watching?
SM:"Yeah, I know a bunch of guys on the team, and it is a team that's hometown to me, or sort of hometown. More Washington Redskins than Baltimore, but it's still a hometown team. I know a bunch of people back home will be watching."
Why have you been so successful against the Ravens in the past?
SM:"Really, just coming out and preparing for them. They're a really good team, but they also have keys just like everybody else. When I see certain formations, or I see a match-up that I like or something like that, I try to go out and take advantage of it."
What does Baltimore do that worries him the most?
SM:"They fight. They fight for all 60 minutes, and they've got guys on the team who have a bunch of talent. They have a talented offensive line. They have a good combination of backs. Even [Le'Ron] McClain who plays fullback is still looked at as a H-back/fullback, kind of a run fleet, so he's still a threat."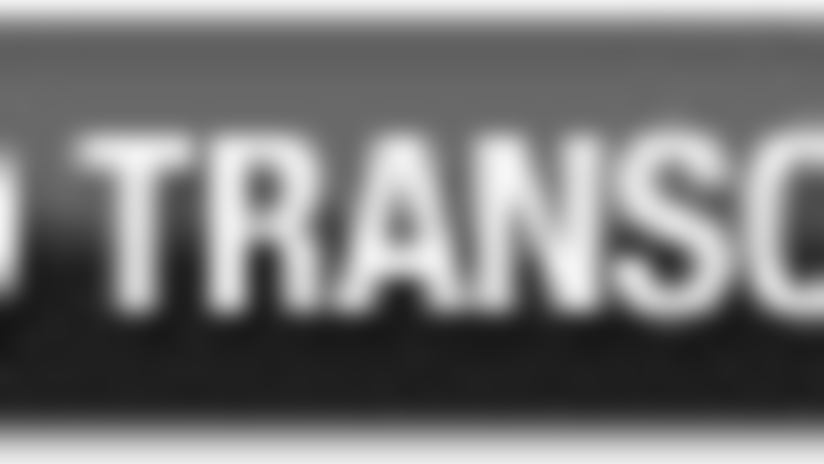 ](/assets/images/imported/mediacontent/~/media/merriman.mp3)