The nation will see a whole lot of the Baltimore Ravens in 2015.
The Ravens will have five primetime games this year, the NFL announced Tuesday night as part of the league's overall schedule release.  That's a bump from the three primetime games Baltimore had last year.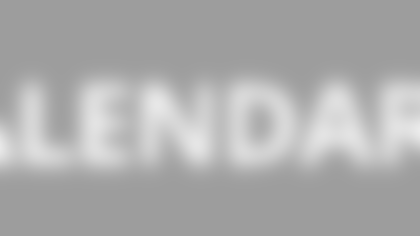 ](https://stanza.co/button/launch?calendar=https://spoton.it/schedules/nfl/ravens&size=large&options=ticker#/all-1)Here are the primetime matchups for 2015:
Week 4, Oct 1: at Pittsburgh Steelers (Thursday Night Football)
Week 7, Oct. 26: at Arizona Cardinals (Monday Night Football)
Week 12, Nov. 30: at Cleveland Browns (Monday Night Football)
Week 14, Dec. 13: vs. Seattle Seahawks (Sunday Night Football)
Week 16, Dec. 27: vs. Pittsburgh Steelers (Sunday Night Football)
The schedule continues the trend in recent years of the Ravens playing Monday Night Football (MNF) away from Baltimore. Both of the MNF games, against Arizona and Cleveland, will be on the road. The Ravens have played just one MNF game at M&T Bank Stadium in the last eight years, which was a Week 1 matchup against the Bengals in 2012.
The league's schedule makers also clearly like the Ravens-Steelers rivalry in front of a national audience. For the second-straight year, both Baltimore-Pittsburgh games will be played in primetime.
A somewhat surprising piece of the primetime schedule is the fact that the Ravens will travel to Cleveland for a Monday night showdown. The AFC North rivals have played just two primetime games against each other over the last 10 years. The previous Monday Night Football game between the two came in Cleveland in 2009, where the Ravens won 16-0.
The Ravens won't have a primetime game at home until Week 14 when the two-time NFC champion Seahawks visit town. That game, and the Week 16 matchup with Steelers, will likely be critical down the stretch in determining Baltimore's playoff fate.
The home matchups with the Seahawks and Steelers are both technically flex scheduling games, so the NFL could decide to move either of those games out of primetime later in the year.
The Ravens are 17-8 in primetime games since Head Coach John Harbaugh arrived in 2008.
A look at the all the Ravens' opponents for the upcoming 2015 season.