*In the spirit of the holidays, **Kyle Boller**, **Derrick Mason** and **Samari Rolle** hosted the fourth Annual Holiday Helpers event. The trio donated money to provide local youth with a Target shopping spree with Ravens teammates, cheerleaders and Brian Burres, Chris Ray and Dennis Sarfate from the Baltimore Orioles. *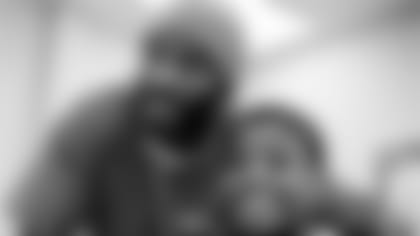 Here's a story to celebrate the event, which was held at the Target store in Pikesville, Md.*
'Twas the Night of Holiday Helpers…
Orioles backpacks stuffed with Ravens and Target goodies were hung from the racks with care,
in hopes that the Ravens would soon be there.
The children were snacking on their Chick-fil-A and cake
and thinking of all the purchases they were about to make.
The DJ was playing music as quiet as a mouse
and as soon as the kids got their carts, he brought down the house.
A trio of mascots were roaming the aisles.
Poe, the Oriole Bird and Maryland's Testudo were tapping on the tiles.
Mason and Rolle played Santa and brought 12 of their best reindeer.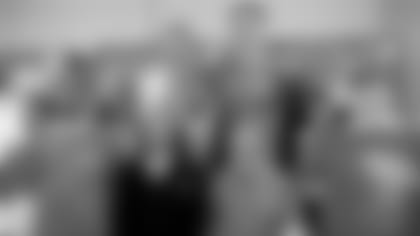 "To the top of the racks! To the top of the wall!
Now shop away! Shop away! Shop away, all!"
Three other reindeers from a different team arrived at the store.
Orioles Brian Burres, Chris Ray and Dennis Sarfate burst through the door.
Each of the 55 children were paired with a Raven, Oriole or cheerleader,
and they shopped and they shopped until their carts would teeter.
So up through electronics, toys and clothing aisles they flew,
with carts full of gifts for themselves and their families too.
As the kids trickled out with their heaps of Target bags in tow,
they passed Ravens players aligned in a row.
The players, mascots, and cheerleaders shouted before the children were out of sight,
"Happy Holidays to all, and to all a good night!"