With a chance to knock the Ravens out of contention in the AFC North, the Cincinnati Bengals delivered on Sunday.
In front of a hostile crowd at Paul Brown Stadium, the Ravens were simply overmatched in every aspect of their 17-7 loss.
Cincinnati gained 369 total yards and 20 first downs to the Ravens' 215 yards and 16 first downs.  Baltimore notched a season-low one third-down coversion.
Bengals quarterback Carson Palmer completed 20 of 33 passes for 224 yards, while **Joe Flacco** went 18-of-32 for 195 yards and two interceptions.
Running back Cedric Benson topped the 100-yard mark for the second time this season, totaling 117 yards on 34 carries, while Ray Rice could only muster 48 rushing yards.
And in spotting the Bengals a three-score lead from the beginning, no late-game heroics would be enough to climb out of the hole Baltimore dug.
The Bengals started out red hot, scoring on their first three drives, while the Ravens' defense was rolled.  It was a near polar opposite of the dominant team that knocked off a previously undefeated Denver Broncos squad one week ago.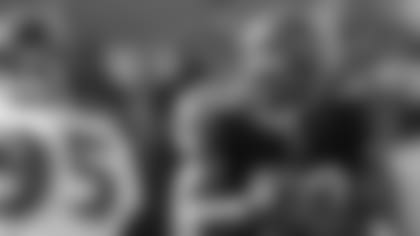 "The slow starts are not good," said head coach John Harbaugh.  "It's got to be an emphasis. We did it last week - we came out strong. We wanted to come out aggressive and making plays, but we didn't do it. We've got to find a way to start the game better. We'll look at it and try to figure it out."
Taking the opening kickoff, Palmer drove Cincinnati 73 yards in 12 plays as the Ravens failed to establish the pass rush that frustrated Broncos quarterback Kyle Orton the previous Sunday.
Palmer had help from Benson, who gashed the Ravens for 11- and 21-yard gains on the drive.
The Ravens' answering drive was continued only by an illegal contact penalty on linebacker Keith Rivers that yielded a first down before Sam Koch came out to punt.
With the ball back in his hands, Palmer began picking apart Baltimore's secondary. He looked regularly for wideout Chad Ochocinco, who tallied 56 receiving yards on five catches.
On one deep attempt, Ochocinco was able to draw a pass-interference call on cornerback **Fabian Washington** that cost 24 yards and placed scrimmage on Baltimore's 15-yard line, one of eight Ravens penalties resulting in 80 yards docked.
Benson then bulled his way across the goal line off right guard Bobbie Williams for a 1-yard touchdown.
The Bengals added a 23-yard field goal by kicker Shayne Graham on their third series to take a 17-point lead.
"Playing from behind is always rough, and they're a good team," running back Ray Rice said.  "You have to give them credit. Any time you have to play from behind is rough in this league, especially from two scores."
Coming out of halftime, things looked bleak for the Ravens, and that continued even into the third quarter. Flacco threw a deep interception coming out of the break, and Koch was brought out to punt twice more.
The Ravens did show signs of life in the fourth, as Flacco engineered an eight-play, 65-yard drive that resulted in **Rice's** 2-yard touchdown run.
Then, Baltimore gained possession again when safety **Ed Reed** stripped Ochocinco as he was halting a 21-yard gain. Reed took the fumble and pitched it to **Chris Carr**, who returned it to the Ravens' 49-yard line.
The Ravens were able to get close enough to set up a 38-yard field goal by **Steve Hauschka**, but the second-year player hooked it left, marking the second pressure kick he has missed this year after a potential game-winner sailed left in Minnesota.
Still, it would still have been a steep mountain to climb.
Now, the Ravens fall two games behind the Pittsburgh Steelers and Bengals in the division with two games against the Steelers remaining on the schedule.
"We'll we have to go and win football games," Flacco explained.  "Take it one week at a time. It's about how you respond to losses. When the season's over, we'll look back and see how we did."