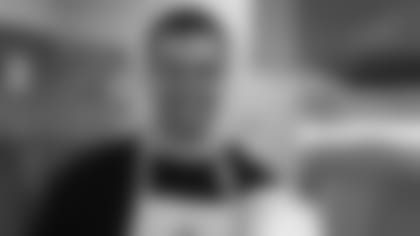 On Tuesday, Ravens rookie quarterback **Joe Flacco** ventured out into the community that has given him a warm welcome.
Flacco visited and served lunch at Paul's Place, a charitable partner of the Ravens All Community Team Foundation. The organization serves as a gathering place for Washington Village residents. Paul's Place not only offers meals, but support and programs to provide stability in the lives of neighborhood families.
After a brief lesson in scooping and serving from Paul's Place volunteer Mildred, Flacco got to work. He was on Shepherd's Pie duty during the lunch rush. No pressure, rookie. As people came through the lunch line, they gave him congratulations, thanks and praise for a job well done on Sunday and for their meal.
Flacco only over-scooped a few times and attributed it to "being in the zone." It is apparent that he applies his notable focus to off the field endeavors as well.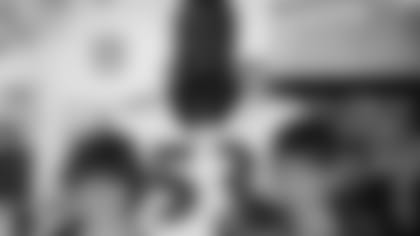 McClain Kicks Off Food Drive**
The holidays are fast approaching and the Ravens will continue their food collection efforts through the 13th annual Ravens Family Food and Funds Drive. This November, they will be joined by Shoppers Food & Pharmacy and donations of canned goods and other non-perishables will be accepted at 18 area Shoppers locations from Nov. 1-23.
The campaign was launched by linebacker **Jameel McClain** at the Westminster Shoppers location on Monday evening. McClain signed autographs for the patrons who contributed to the drive.
McClain, a true salesman at heart, directed all shoppers to aisle 5, and suggested that they pick out items from the shelves of canned goods. The night was a great success. Over 100 cans were donated in the short time and McClain got the opportunity to reconnect with his Westminster fans and training camp neighbors.