ROUND 1 - PICK 29 TRADED TO MINNESOTA VIKINGS FOR NOS. 35, 98
ROUND 2 - 35TH OVERALL, FROM VIKINGS - COURTNEY UPSHAW - DE/OLB, ALABAMA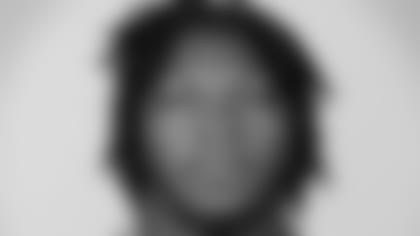 Vitals: Senior, 6-foot-2, 272 pounds
2011 Stats: 52 tackles, 18 tackles for loss, 9.5 sacks
NFL.com Overview: Upshaw is a naturally strong player who will be an imposing rush outside linebacker in a 3-4 alignment. His athletic ability can be exposed in the open field because he doesn't have great agility or speed, but his understanding of how to use his strength and leverage, as well as his hands, allows him to blanket tight ends at the line of scrimmage and avoid having to run with them across the field. He has overpowered many tackles and running backs through the years. He is at his best against inside runs, and he struggles when having to chase outside. He will also need to develop his footwork and show that he has speed to be an effective pass rusher at the next level. With his size, strength and ability to stop the run, Upshaw has late first-round talent. Look for him to be drafted by a team with a pass-rush specialist opposite of him at outside backer in a 3-4 scheme where he can set the edge, work against tight ends and be a heavy run defender.
QUOTES:Courtney Upshaw: "I'm a tough, physical player. I feel like I'm relentless. I get after the ball. I'm a playmaker."
Albert Breer: "Was told earlier today, Ravens were prepared to take Upshaw. But nervous their old DC Pagano would swoop in. He didn't. They got their guy."
Aaron Wilson: "Courtney Upshaw should immediately upgrade the Ravens' run defense and provide a pass rush threat to work in tandem with Terrell Suggs."
Herm Edwards says Upshaw is his steal of the draft so far.
ROUND 2 - 60TH OVERALL - KELECHI OSEMELE - G/T, IOWA ST.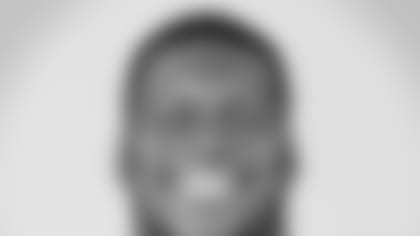 Vitals: Senior, 6-foot-5, 333 pounds
NFL.com Overview: Osemele will need strong coaching, but could to be a dominant lineman based off his production at Iowa State. He has great athletic ability and gets off the line very quickly. He understands blocking with angles and within a scheme, and has the upper strength to keep on his blocks once he gets to them. Very rarely do defenders release themselves from his blocks, and if he can learn to get to the block sooner at the NFL level, he can be a stalwart for years to come. His potential as a go-to run blocker for the next decade could find him selected as early as the first round.
QUOTES:Kelechi Osemle: "I played a lot of guard at the Senior Bowl and I dominated. So regardless of where I am [guard or tackle], I'll be physical like I always am."
Mike Mayock: "Another guy I really liked in this draft. I'm guessing he's the kind of player John Harbaugh likes. He's a phone-booth offensive guard. I don't think he can live on the outside."
ROUND 3 - 84TH OVERALL, FROM FALCONS - BERNARD PIERCE - RB, TEMPLE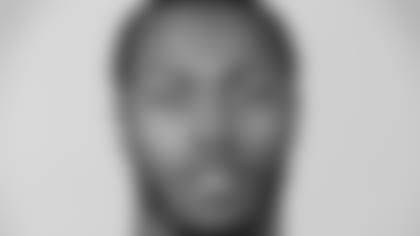 Vitals: Junior, 6-foot-0, 218 pounds
2011 Stats: 273 carries, 1,481 yards, 21 TDs
NFL.com Overview: Pierce is an early-entry junior who had a very productive career at Temple. He is an athletic back who had a tough time staying healthy, which could be a concern for teams. He has good vision and can cut back across the field when jammed up. He isn't very powerful and likely would excel working within a zone-blocking offense in which he can take one cut and go. He has middle-round value.
QUOTES:Bernard Pierce: "I'm a big back. I'm not going to go down easy. I'm going to fight for every yard."
Aaron Wilson: "Bernard Pierce immediately becomes the favorite to back up Pro Bowl running back Ray Rice. Anthony Allen will compete with him."
ROUND 4 - 98TH OVERALL, FROM VIKINGS - GINO GRADKOWSKI - G/C, DELAWARE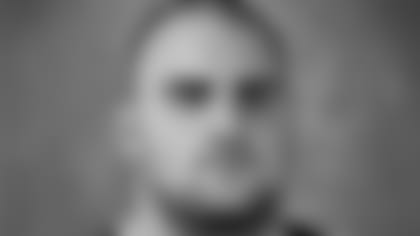 Vitals: Senior, 6-foot-3, 300 pounds
CBSSports.com Overview:Strengths: Smart, assignment sound blocker with good awareness, keeping his head on a swivel. Professional makeup and coachable with the desire to be the best and doesn't cheat his ability. Tough and gritty, playing with a chip on his shoulder. Versatile with playing experience at all three interior line spots. Heady with high football IQ and very good bloodlines. Prides himself on fundamentals and plays to his strengths, understanding what he's best at and where he needs to improve. Tough-minded with natural leadership qualities. Works hard to hone his craft and plays with a competitive drive and blue collar mentality. Weaknesses: Only average size and length. Lacks overpowering strength to dominate defenders on brute power alone. Has stiff hips and lacks the fluidity or ankle flexion to quickly redirect his momentum. Not a natural knee bender and needs to be more consistent dropping his hips and anchoring at the point of attack. Tends to get grabby and rely on his upper body strength when beat, latching on and stopping his feet. Played at a lower level of competition and didn't face top defensive linemen week-in and week-out.
QUOTES:Gino Gradkowski: "I'm elated right now because Baltimore plays football the way it's supposed to be played."
Jason La Canfora: "Gradkowski had 3rd-round grades from smart teams."
Bucky Brooks: Gradkowski fortifies the depth on the Ravens' interior line. He will need some time to develop, but should compete for playing time in a year or so.
ROUND 4 - 130TH OVERALL, COMPENSATORY - CHRISTIAN THOMPSON - S, SOUTH CAROLINA ST.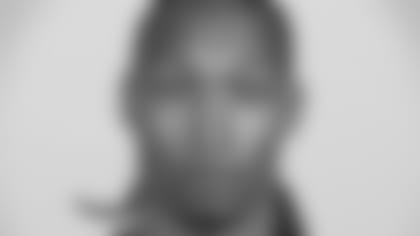 Vitals: Senior, 6-foot-0, 211 pounds
2011 Stats: 66 tackles, 2 interceptions, 2 pass breakups
National Football Post Overview:Possesses a well-built frame with a V-cut and carries his weight well. He can cleanly turn out of his transition and has solid speed when trying to run with speedy receivers from the slot. Now, he does get a bit leggy at times and doesn't have a great feel recognizing routes in man. Even when he puts himself in position to make plays, he doesn't consistently make the play due to his initial struggles locating the football. He will throw his body around in the run game as well. Generates some violent collisions and can breakdown and take solid angles. He's a good athlete who can run, change directions and overall has the skill set to at least roll the dice on in the mid-later round range to see if he can develop. Impression: He's a good athlete who has some talent. Needs to do a better job finding the football, but can change directions and has some speed to his game as well when tracking the football.
QUOTES:Defensive Coordinator Dean Pees: "We had [Thompson] very high on our board on defense and are really kind of shocked that he was still there in the fourth round. To get a guy that we had ranked as high as we had him ranked, I wanted to hug Ozzie. That was a great pick."
Bucky Brooks: "Thompson is a rangy safety with size and speed. He will enter the league as a special teams player, but could blossom into a serviceable starter in time."
ROUND 5 - 169TH OVERALL, COMPENSATORY - ASA JACKSON - CB, CAL POLY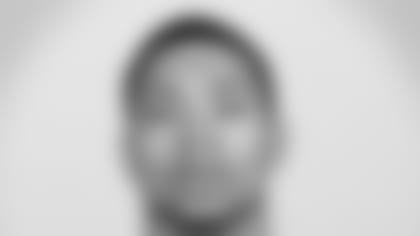 Vitals: Senior, 5-foot-10, 190 pounds
2011 Stats: 30 tackles, 1 interception, 5 pass breakups
NFL.com Overview:Jackson is a four-year starter from Cal Poly-San Luis Obispo. While there are a limited amount of prospects out of SLO in the past few years, Jackson projects to be the best. He has strong footwork and understands how to cover in man. The level he has been displaying his skills could hurt him, but there is little denying his speed and athletic ability give him a great shot to compete at the next level, and the potential factor in his game could affect his value from a mid-round pick to even higher.
ROUND 6 - 198TH OVERALL - TOMMY STREETER - WR, MIAMI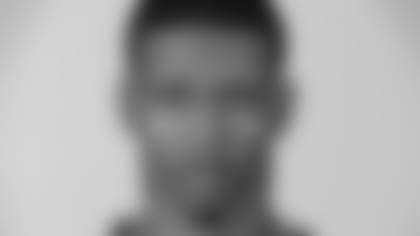 Vitals: Junior, 6-foot-5, 219 pounds
2011 Stats: 46 catches, 811 yards, 8 touchdowns
NFL.com Overview:Streeter started only one year at Miami. He has a very impressive frame, and the speed to match. He can make splash plays for his team right when he steps on the field. He has third-round value with the opportunity to ascend. Strengths: Streeter has premier tools to stretch the field for an NFL offense. He excels at plucking jump balls thrown in his area. He really has come on strong of late in his ability to separate from defenders in short-to-intermediate routes. Weaknesses: Streeter needs to develop the technical parts of his game to be able to demand consistent playing time on the outside. He false steps often at the snap and has a below-average burst off the line. Although he uses his length well to avoid defensive backs at the line of scrimmage, he could have issues once teams start to get in his face. He runs sloppy routes and isn't definitive in his movements.
ROUND 7 - 236TH OVERALL - DEANGELO TYSON - DL, GEORGIA
Vitals: Senior, 6-foot-2, 315 pounds
2011 Stats: 20 tackles, 3.5 tackles for loss, 1.5 sacks
NFL.com Overview: Tyson has been a reliable interior lineman for an effective and explosive Bulldogs defense. He has the size to play both the 3- and 5-techniques at the next level and is very strong against the run. Tyson has the size and competitiveness to be a force in an NFL rotation. He understands his role within a defense and has some versatility working across the line. If he can display greater athletic ability and speed than he showed on film throughout his collegiate career, look for him to be a late riser and be selected in the sixth or seventh round come April after showing up as a strong run-defender against Michigan State in the Outback Bowl.