The Ravens have had a "type" at quarterback the past several years.
Robert Griffin III served as Lamar Jackson's backup for three seasons (2018-2020). Tyler Huntley has held the job for the past two. Both are highly mobile quarterbacks in Jackson's mold.
But with the Ravens' switch at offensive coordinator and scheme this offseason, Baltimore couldchange things up at QB2 or QB3 this offseason, possibly in next week's draft.
"I think it's deep for us this year [at quarterback], mainly just because of our scheme change and our change of coordinators and the things we're going to be asking the quarterback to do," Director of College Scouting David Blackburn said.
"With Greg Roman, we were a little more of a QB run designed offense, zone read, those types of things. You really cut off a lot of quarterbacks. Not a lot of quarterbacks are able to operate in that system because they just don't have the speed and athleticism, or even the size. Now, things are more wide open. We can fish from a deeper pool and find some prospects that can come in and play."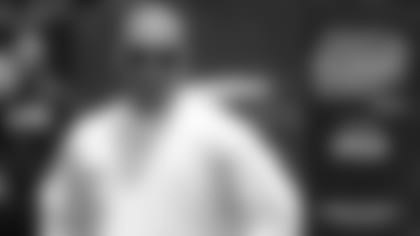 454: Draft Talk With Director of College Scouting David Blackburn
Director of College Scouting David Blackburn shares his take on top WR and CB prospects, the QB class, the possibility of a trade, and what it takes to become an NFL scout.
Huntley could still return as the Ravens' backup. He hasn't signed his restricted free agent tender but is reportedly expected to do so Monday, per NFL Network's Tom Pelissero. The only quarterback the Ravens currently have under contract is Anthony Brown, who saw some action last season as an undrafted rookie.
"I think there's a lot of good depth on Day 3 because there's a lot of guys that have played a lot of productive football, have thrown for a lot of yards, there's a lot of really smart guys, technically sound, operate quickly in the pocket, can process quickly, and are accurate," Blackburn said.
"When you have guys that are tough, smart, they're leaders, they have really good makeup, they're accurate, and they've been productive, they're going to have a chance."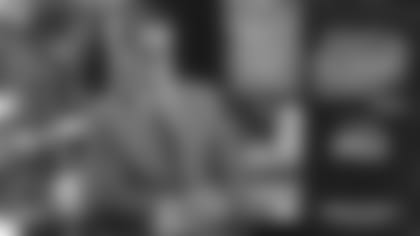 453: Mel Kiper Jr. Breaks Down Ravens' Draft Options
ESPN draft expert and Ravens fan Mel Kiper Jr. breaks down the wide receiver and cornerback options for Baltimore, discusses other directions they could go, and possible fits outside of the first round.
On "The Lounge" podcast, ESPN's Mel Kiper Jr. said "there are some really interesting Day 3 quarterbacks for the Ravens," and named his favorite four fits for Baltimore: Fresno State's Jake Haener, TCU's Max Duggan, Houston's Clayton Tune, and Georgia's Stetson Bennett.
Here's a look at those Day 3 quarterback options:
Jake Haener, Fresno State
Haener passed for more than 4,000 yards as a junior, then returned as a senior and upped his completion percentage to 72.0% and dropped his interceptions (3) and fumbles (2) in 10 games. He lacks prototypical size at under 6-foot and doesn't have a huge arm but made up for it with his instincts and accuracy.
Tune was a four-year starter who posted nearly 12,000 passing yards and 104 touchdowns. He stands in at 6-foot-2 and has strong pocket mobility with the ability to get outside and make plays. Tune operated in a version of the Air Raid offense and threw the third-most touchdowns (40) in the nation in 2022. He got into some trouble throwing 50-50 balls but has the tools for NFL success.
There's the obvious connection of playing for Monken the past two seasons at Georgia, where they won back-to-back national championships. "He's a really good player," Monken said when introduced as offensive coordinator. Bennett is another sub-6-foot quarterback who made up for it with savvy and drive, going from a walk-on to champion. He made good decisions and he throws with touch, rhythm and accuracy (68.3% completion rate in 2022). He also rushed for 10 touchdowns. In January, he was arrested in Texas for public intoxication.
Duggan faced off against Bennett in the national championship. While they are both great stories and competitors, they have some different skillsets. Duggan has a bigger arm and gunslinger mentality with 73 career touchdowns as a four-year starter. He had 17 touchdown passes of 20-plus yards in 2022, which lead the nation. Duggan is a major threat as a runner, and plays with a tough edge. His accuracy has been the issue, as he posted a 60.3% completion rate, including 63.7% as a senior.