Exactly two months since the Ravens were defeated by the Indianapolis Colts in the Divisional Round of the playoffs, work for the upcoming season begins in earnest on Monday with the offseason conditioning program.
For a team that finished with 12 players on Injured Reserve, this year's program, which is 100-percent voluntary, will be critical in preventing future injuries.
"You hope to minimize the injuries that do occur," said head strength and conditioning coach Bob Rogucki. "Muscles act as shock absorbers when players receive a blow, so joint integrity, strengthening the muscle around that joint is critical. We're concerned with the head, hips and legs, core, arms and hands. We identify each one of those areas of the body each time we lift."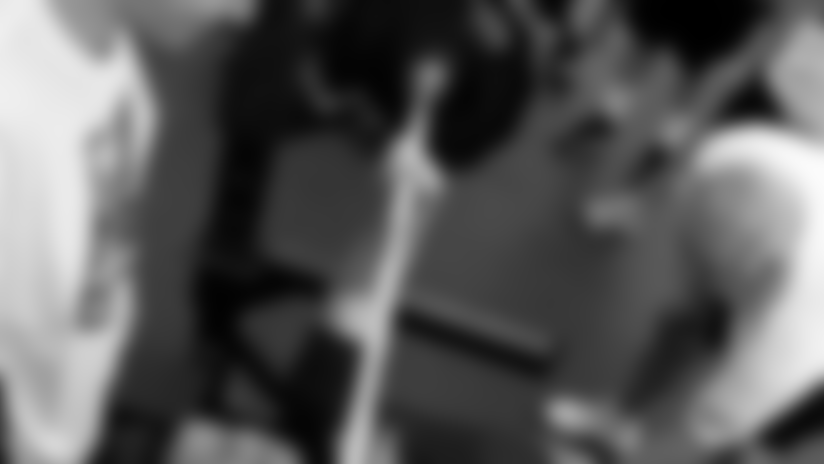 Rogucki and assistant John "Mother" Dunn have crafted a regimen that has players focusing on upper body on Mondays and Wednesdays, and lower body on Tuesdays and Thursdays. They will run each of those days, as well, with conditioning on upper days and skill-specific drills on the lower-body days.
Entering their third season with the Ravens, Rogucki and Dunn are happy with the progression the team has made in the weight room.
Rogucki said that last year, nearly every player was stronger at the end of the campaign than they were when the program started in March of 2009.
"Our main goal is to get our guys better conditioned and stronger," said Rogucki. "Each year, you have a better handle on the athlete. We've had success over the last year. It was a good offseason that led into an extremely productive season. Guys added weight in most cases. That gives us a new starting point for weight with those guys."
The Ravens won't be doing any football drills at this point. And, with snow still dotting the grass practice fields at the Owings Mills, Md., complex, all running will be done in the fieldhouse.
Instead of throwing the football, the conditioning schedule is completely focused on pumping iron.
"Each time they come in, they've got to lift heavier. That's the purpose," Rogucki said. "It's hard work. They need to have an understanding that we will attempt to increase the weight. We also look at form, but the main objective is to increase the weight.
"We're going to get after it, and I'm looking forward to see this place fill up."