It's time for the NFL Combine, and it comes at a pivotal time for the Ravens.
Facing some crucial offseason decisions, the Ravens will be one of the NFL's most talked-about franchises during this week's Combine in Indianapolis.
The March 7 deadline to use the franchise tag is looming, and the primary buzz surrounding Baltimore centers around contract negotiations with Lamar Jackson. It remains to be seen what General Manager Eric DeCosta will say, or won't say, during his Wednesday press conference. However, it promises to be an interesting week.
Here's a daily rundown of things that will interest Ravens fans:
Wednesday: DeCosta's Press Conference (1 p.m.) & John Harbaugh's Press Conference (2 p.m.)
The Combine will give media members another opportunity to ask DeCosta questions about the team's negotiations with Jackson. Have the two sides made progress toward reaching a long-term agreement? Have the Ravens decided to use the exclusive or non-exclusive tag on the franchise quarterback?
Those are just two questions DeCosta can expect, and there are other contract issues on the table involving other important players. Has the team decided whether to pick up the fifth-year option on inside linebacker Patrick Queen? Veteran cornerback Marcus Peters, outside linebacker Justin Houston, guard Ben Powers and wide receiver Demarcus Williams are notable unrestricted free agents.
All NFL teams face key personnel decisions heading into free agency in March, but Jackson's situation makes this a complex offseason for Baltimore. Until there's clarity on his future, it's tough to map out the rest of the offseason plan.
Meanwhile, the Ravens have just five draft picks, their fewest since 1999. DeCosta has often stated his love for picks, and with front office personnel and agents from every team in Indianapolis, the Ravens' decision-makers may discuss ways to acquire more draft capital and as they continue to formulate strategy for the April draft.
When Harbaugh takes the podium, he will answer questions from the media for the first time since Offensive Coordinator Todd Monken and Willie Taggart (running backs coach) were hired, and Tee Martin (quarterbacks coach) and Scott Elliott (strength and conditioning coach) were named to new positions.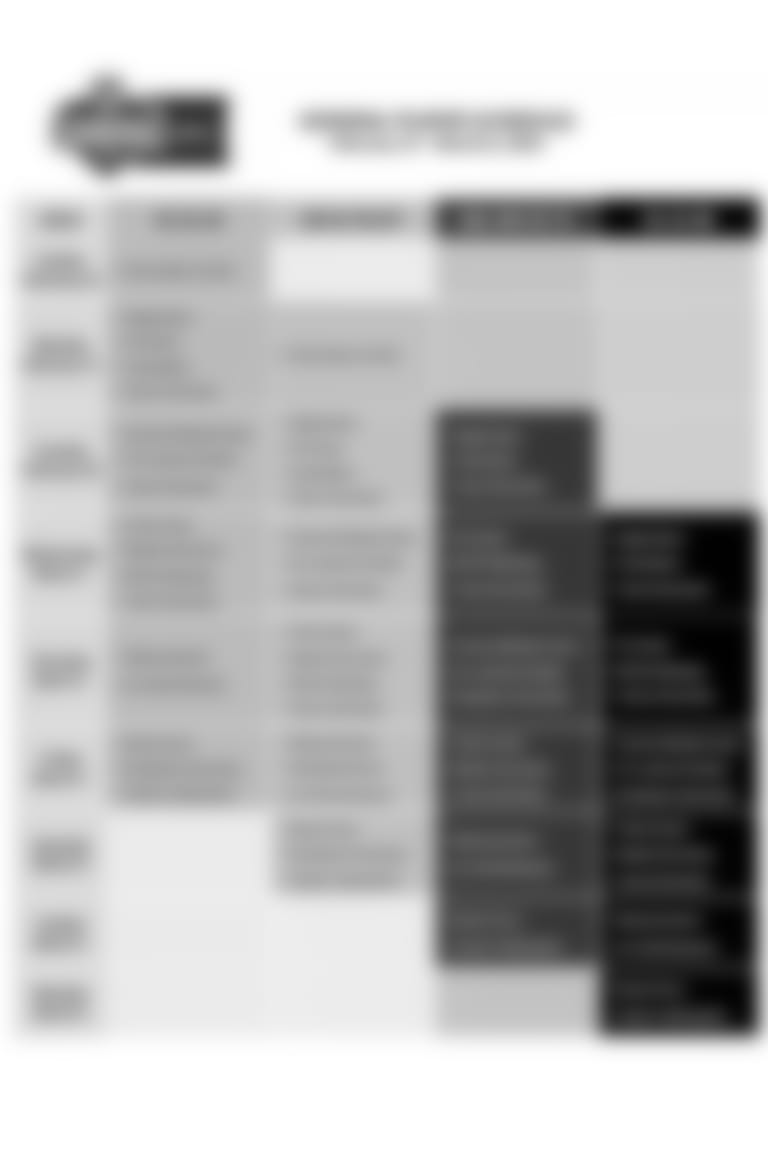 Thursday: Edge Rusher Workouts
With Houston a free agent, it would not be surprising to see the Ravens draft an edge rusher at some point. Georgia Tech edge rusher Keion White is a superb athlete who could improve his potential first-round stock at the Combine. Andre Carter of Army, Zach Harrison of Ohio State, Will McDonald IV of Iowa State, B.J. Ojulari of LSU are among edge rushers the Ravens could find intriguing on Day 2 or Day 3.
Friday: Cornerback Workouts
The Combine will help determine which cornerbacks begin to see their draft stock rise or fall.
Saturday: Wide Receiver Workouts
The Ravens have not been shy about drafting wide receivers recently, and Jordan Addison of USC, Quentin Johnston of TCU, Jaxon Smith-Njigba of Ohio State, Jalin Hyatt of Tennessee, and Zay Flowers of Boston College will all get a chance to showcase themselves on the field this weekend.
The wide receiver class is not considered as deep as the cornerback group,[comma]. But Ravens' fans will be keeping a watchful on this group, perhaps hoping the team draft's a playmaking receiver in the first round.
Sunday: Running Back Workouts
J.K. Dobbins and Gus Edwards are just a year removed from major injuries, Dobbins is entering the final year of his contract, and the Ravens don't have any other running backs under contract currently (Justice Hill and Kenyan Drake are free agents). Monken has stressed the importance of having a strong rushing attack. All that adds up to the possibility of the Ravens drafting a running back.
Todd McShay of ESPN has mocked Texas running back Bijan Robinson to the Ravens and a strong Combine showing would only convince more teams that he might be worthy of a first-round pick, even though that choice might be surprising for Baltimore.
"My philosophy on running backs is I don't mind taking a running back in the first round, as long as your team is ready to win right now," Jeremiah said. "If you take into account the guy has four or five, six years of elite production, I don't mind getting him in the first round because you get the extra year on the contract. It's easy to control it. Then I have a franchise tag number if I want, and that could kind of take me through all of his prime. I don't want to waste carries on a crappy team. I want to have all of his carries over that five-year period count and help push towards a championship. He is, no doubt about it to me, one of the premiere, premiere players in the draft."